Hello all,

The wait is almost over! Ranch Simulator launches worldwide in Early Access tomorrow. Here is exactly when you'll be able to get your hands on the game: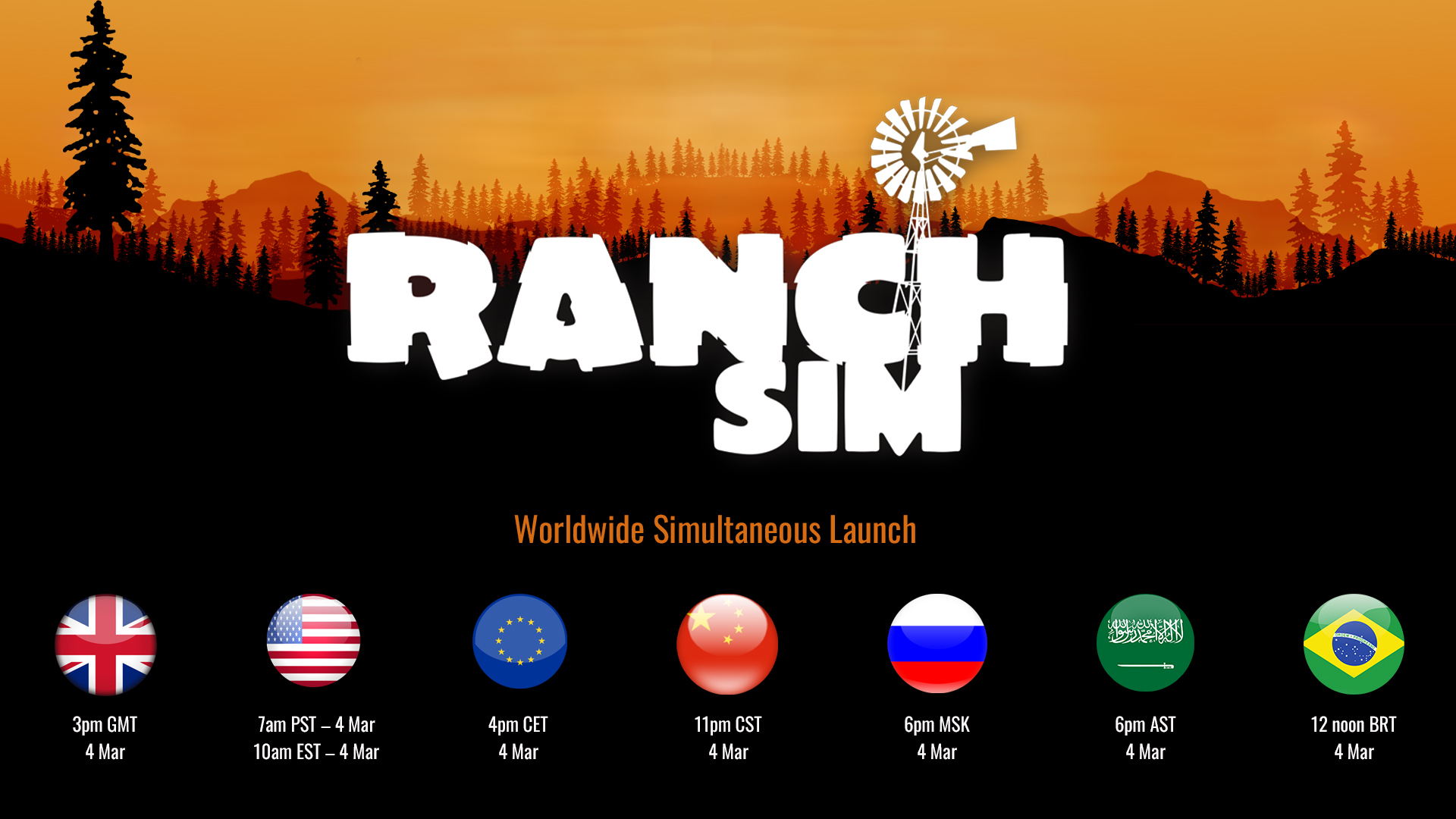 UK: 3pm GMT - 4 March
USA: 7am PST/10am EST - 4 March
Europe: 4pm CET - 4 March
China: 11pm CST - 4 March
Russia: 6pm MSK - 4 March
Saudi Arabia: 6pm AST - 4 March
Brazil: 12 noon BRT - 4 March

Don't see your time zone listed? Take a look at the launch countdown.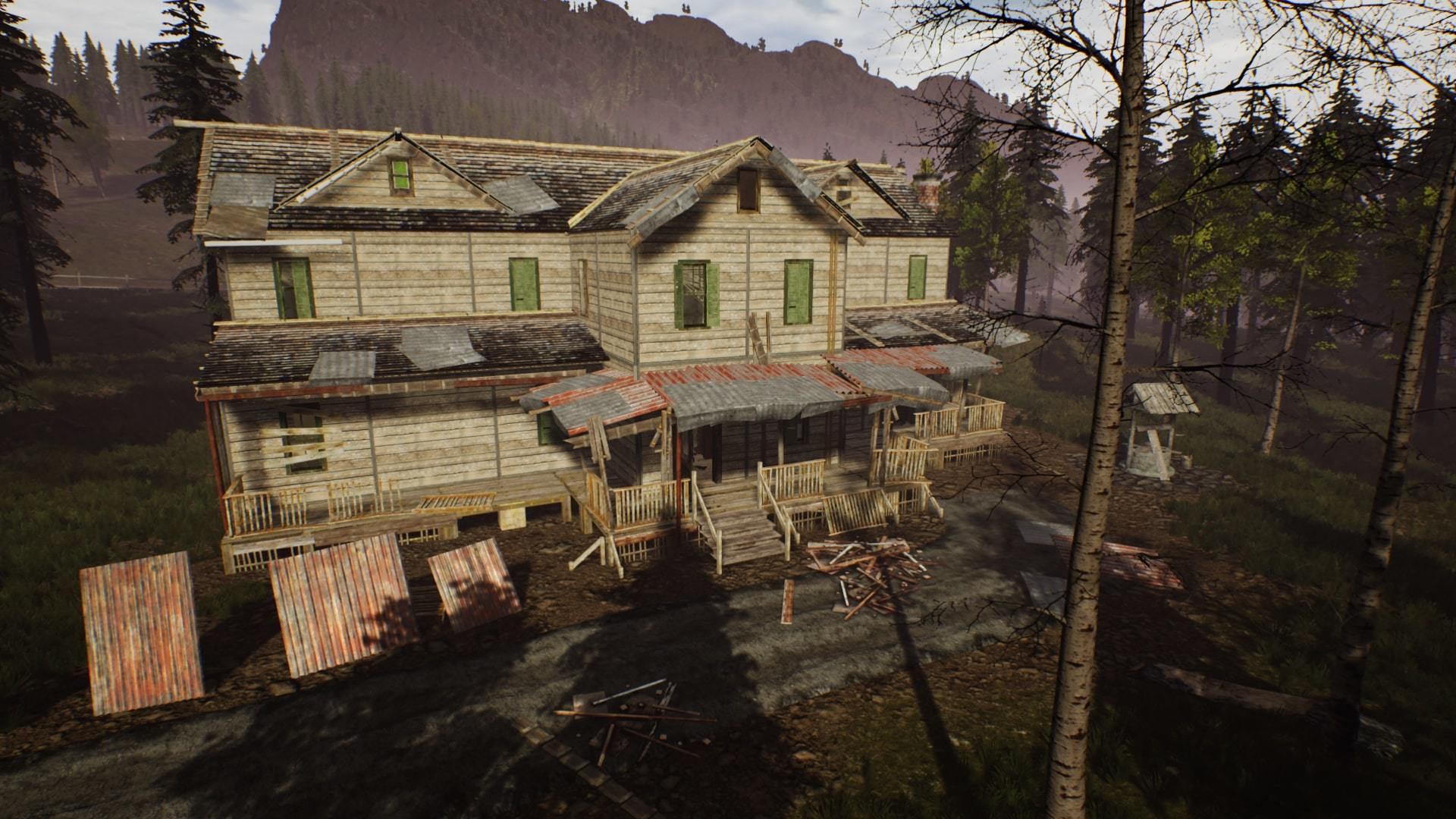 Ranch Simulator will cost $24.99/£19.99/€20.99, and there will be a launch discount, so make sure to wishlist and follow if you haven't already, to be notified at launch.


This is just the beginning. There's plenty to come throughout Early Access. In fact we have already revealed the first planned content updates!

Early Access Launch Content

- Character creator
- Tutorial: 10 introductory quests (including house demolishing + building)
- 7 vehicles
- Breed roosters and hens, hatch baby chicks from eggs
- Sell produce: eggs, milk & pork
- Demolish and build the barn + extensions
- Process planks for extra money
- Hunt and slaughter wild animals to sell
- Day & night cycle, dynamic weather
- Build a well and gather water

Following Early Access launch we will be working on bug fixes, reacting to feedback, and we are also looking to add more languages (please join the Discord and let us know which languages you want to see added!).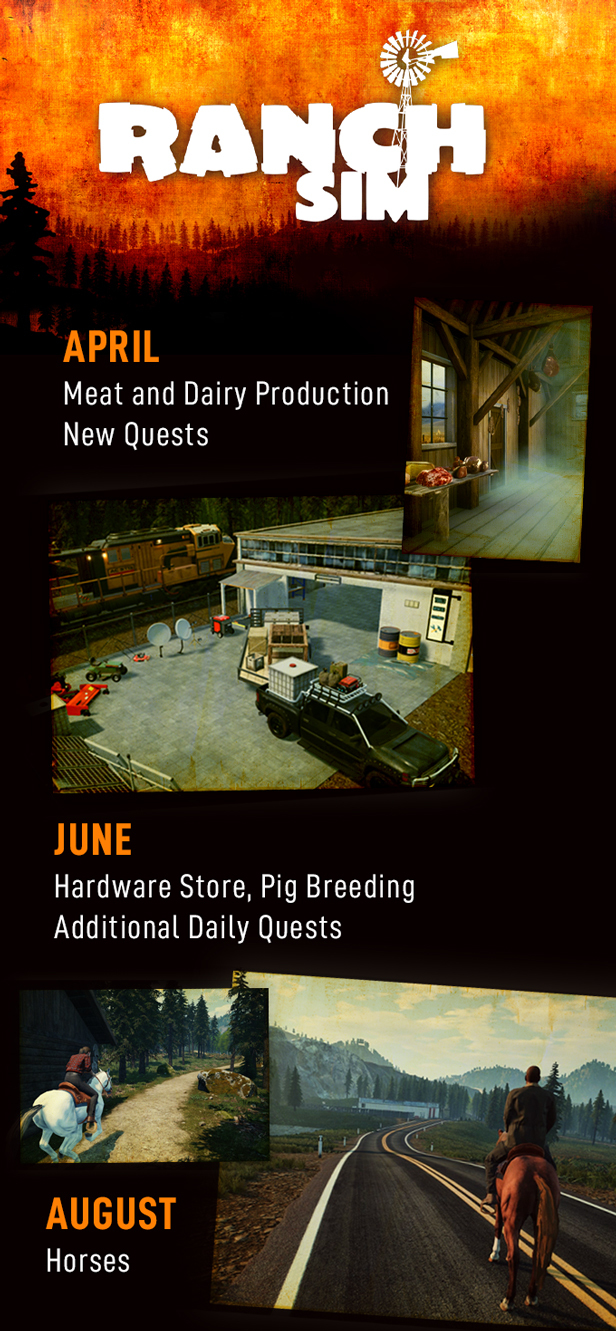 For more details on the roadmap, take a look at the full announcement.

We cannot wait to release tomorrow! Not long now.

Thanks,
The Ranch Sim Team