Hi all! Last time, I said "I'll stop myself from blogging until this work is done", and then was quiet for about 4 months. In this time, I've indeed worked hard on fixing these last bugs; I'm happy to tell you that the latest release, Olvand rose, is indeed released as of this week. Not on Desura, strangely, because they still haven't accepted the build I uploaded there more than 2 weeks ago, and they also don't respond to my questions. Instead, you can download it here : Olvand rose.
But there is something more I should tell you. During the last development period, I noticed that my interest in developing new features for the game has faded. Development has gone much slower over the last year that the years before that, and I take that as a sign that I should be doing new things. Therefore, this will be the last release of Olvand in the foreseeable feature. There is a serious chance that I will pick it all up again some day, or that I will reuse some of Olvand's code and ideas into a new kind of game, but I've decided that I will stop working on Olvand as I'm doing right now.
Or to put it differently: for now, the game is finished. For that reason, Olvand will now be freely available for download on the website. You no longer need to be invited.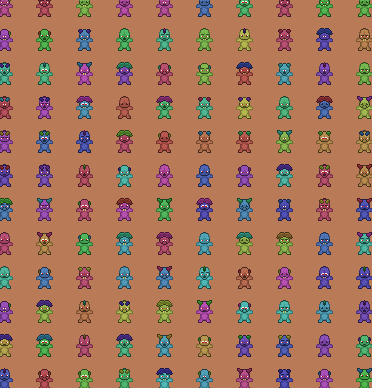 This is what is new in Olvand rose:
Invisibility and poison olbs
Monsters in cave got a completely new AI, inspired by L4D
The appearance of monsters in caves is now randomly generated
Caves now have names, shown when you enter
The Olb type and difficulty of a cave is now shown at the beginning
There are now gun presets, so you don't have to always built a gun setup
The first tab of the GUI got a complete redesign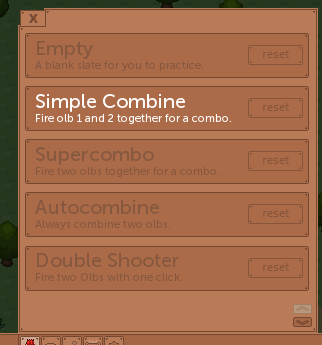 Thanks for following development!
Wessel