"Of Guards and Thieves" Beta Update r50.6, new Features and Fix available.
r50.6 Changelog Overview
Here the list of the major changes:
Quad Damage Mod (optional)
New Map "The Office" WIP
"Quad Damage"
Is an option adjustable by the host, simply multiplies the damage for x4.
The guards may well kill the thieves with only 2 shots, and thieves can kill the guards with 3 shots.
This rule creates an imbalance if you continue to play with the usual ratio of 1:1 or 2:1
For a competitive game we recommend using a ratio of 4:1
*ratio explanation
1:1 = 1 guard for 1 thief
4:1 = 4 guard for 1 thief
New Map "The Office" WIP
Here is a preview of the new map "The Office".
The game is spread over an entire floor of a building, populated by numerous offices, tunnels, lights and hiding places.
This map represents a higher level of challenge, it is more 'difficult to play for both the teams.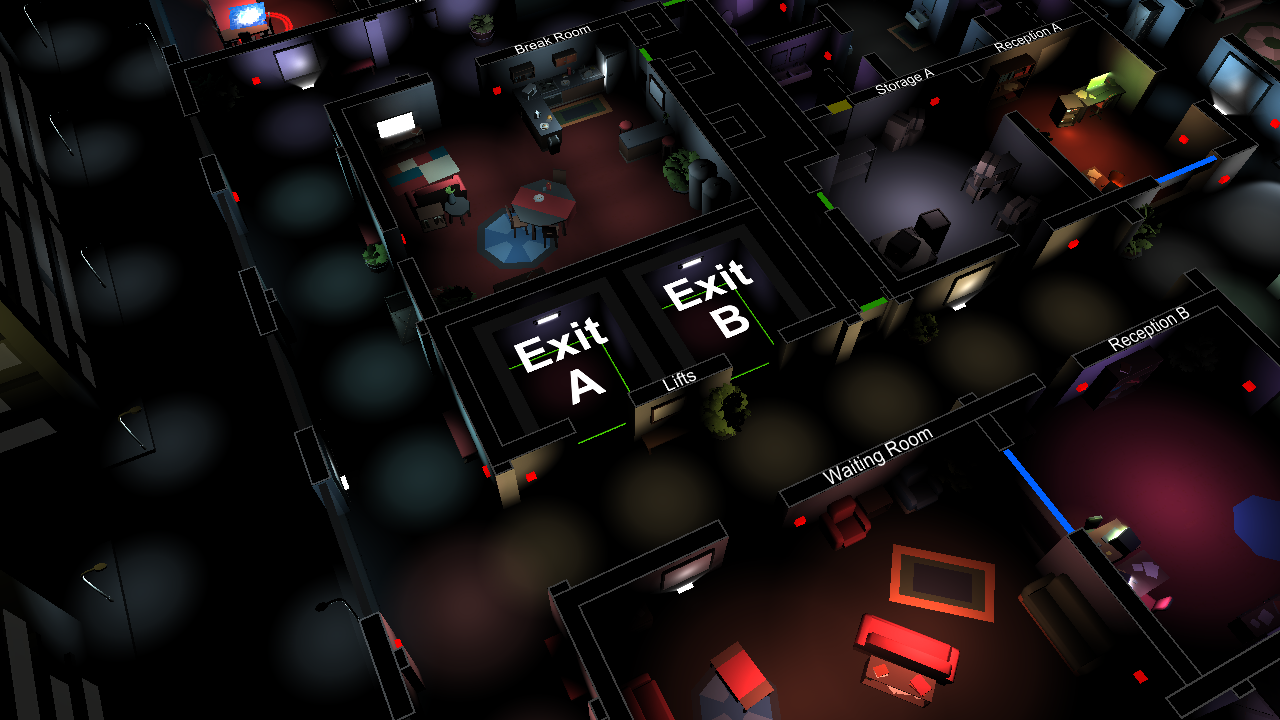 Download "Of Guards And Thieves" for WIN - MAC - LINUX
If you like the game please remember to support us on steam Greenlight