I'm happy to announce that my project Road to your City is finally on Kickstarter.
Included in this campaign there is a demo version of the game where you can play it for 15 minutes to get a first impression of the current development state.
---
The campaign runs from February 1, 2019 until March 3, 2019.
There are several perks available how you can support the project. Within the first 48 hours there are two Early Bird options available:

The first perk for 8 Euro is for a digital copy of the game

The second perk for 20 Euro is for a digital copy of the game and instant alpha access after the campaign.
---
The project timeline says that Road to your City will come out on Steam on May 31, 2019. In Q1 2020 the final release is planned.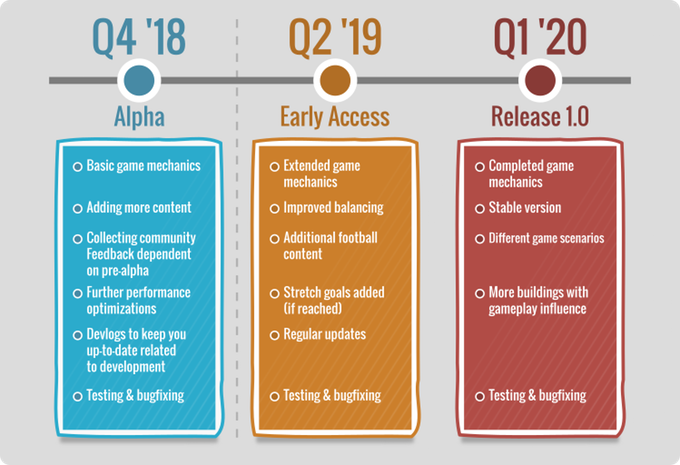 ---
A short summary of the goals. Since I'm not a big fan of planning the stretch goals even the actual goal has not been reached, I only revealed a first possible goal. This is the "Multiple Stadiums" goal. When this goal is reached there will be several stadium models in the game. So far there is only one stadium which can be extended.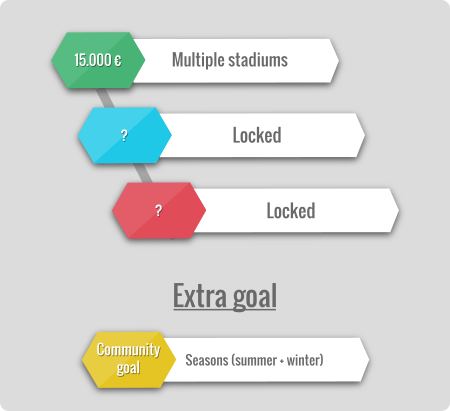 As you can see there is an extra goal which is the Community goal. This can be archived only by social media power if the following numbers have been reached.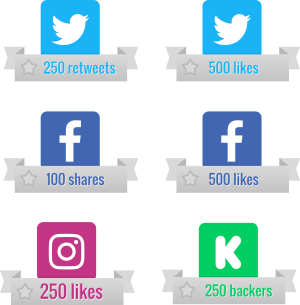 If the goal has been reached I will implement multiple seasons to the game (summer and winter). So far there is always summer (rain and snow particles have already been added) but they have no influence on the in-game textures. This would change on a successful Community goal. I've prepared a single texture - the fire station - to show you how the object could look like in winter.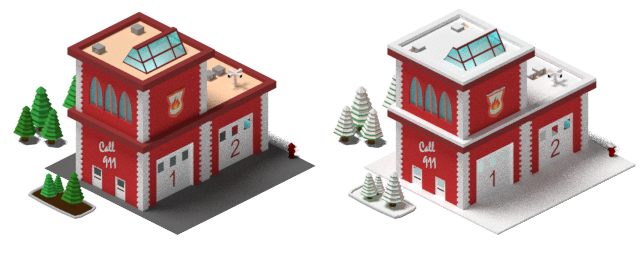 ---
That´s for the moment. If you are looking for more information just visit the Kickstarter or even support the project!
Thanks for reading!