A month as passed since my last update here on the website. Progress has been made since then of course. The only problem is that I can't really show you most of the things that I've been working on because I want to surprise you. But since I'm writing a new update, I will talk about some technical aspects that have been upgraded and I'll also go into a bit of ranting.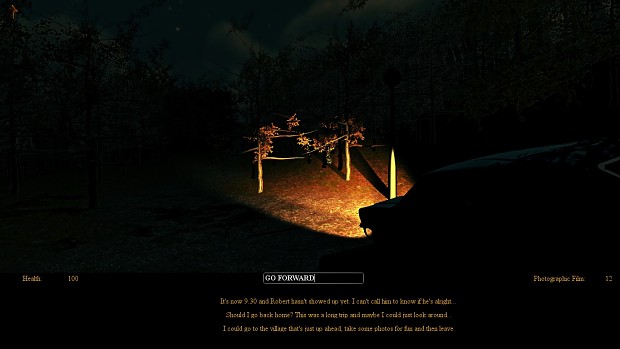 On my last post, I said that the player wouldn't be able to control the camera orientation. Well... a few days later I decided to experiment and add a bit of camera control so that the player could get more acquainted with there surroundings. After a bit of tweaking in the mouse look options of unity, I achieved what I had in mind - the player can rotate the camera a bit to the left and to the right without rotating all around He/she can also look up or down. Bare in mind that it has nothing to do with fps style mouse control. It is much more subtle and almost not necessary but it ads a new dynamic to the feeling of the game. Other thing that I've upgraded is the text recognition system. Now you can write what you want without having to care about order or even about creating logical sentences. You just need to type the correct key words and Unity will understand even if you have rubbish in between them (at least most of the time hehehe). I have also started working on dialog systems but at the time they are quite basic. I will get into this a bit further on.Now, let me do some ranting. One thing that I've noticed on most indie horror games here on IndieDB is the extreme and careless use of diary pages. These pages usually have the purpose of telling things that happened in the place where the game happens before the player arrived. But there's a big problem with the way that these games use them. They usually put a page in the middle of nowhere, put another one on top of a building, other on underground tunnels, etc. Now, why would someone in the game world do this? A diary is usually a private book and not something to be shown around, specially if your talking about crazy stuff like ghosts, murders, paranormal things. It's not a thing that people would usually do. Worst than this is just when a page has been written by a person that's about to be attacked by some kind of monster. This just makes no sense at all but i know where this comes from and I guess you do too. It comes from the audio logs present in games like Doom 3 where people are screaming into recorders while being killed. This makes sense because they where caught of guard while they where recording something. This does not apply to writing diaries in any way. If you are writing something and a monster comes up and tries to kill you, you just run away. Simple. To include diaries in games you should put them like they would normally be found in reality: With all the pages, inside someone's room, maybe hidden so that people would not read it like a regular book. I won't even talk about the Slender type notes.
I've been taking more time to conclude my game because I'm trying to avoid this kind of stuff. I do not intend on including diaries or audio logs so I must find another way of telling the story to the player. This is where the dialog system comes in. Since I'm very bad at modeling 3D humans and programming AI (and I want to do everything by myself), I'm planning instead on allowing the player to talk to game characters through computers. I still have some work to do in this regard so maybe is better not to go into much detail.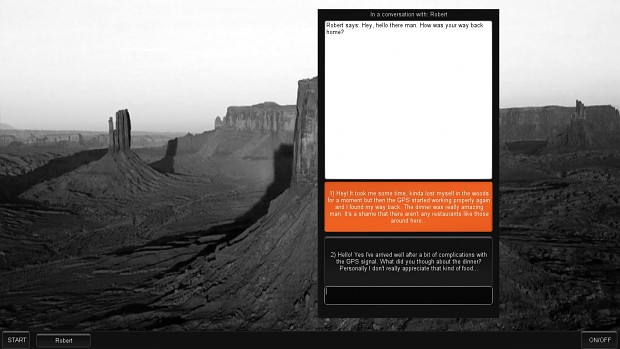 And that's it for this Update. I still don't have a release date because I haven't planned almost anything since the beginning of the project and because of that it isn't really possible to predict but I hope that by the end of this year the game will be completed.
Thank you reading.