Download:

Highlights: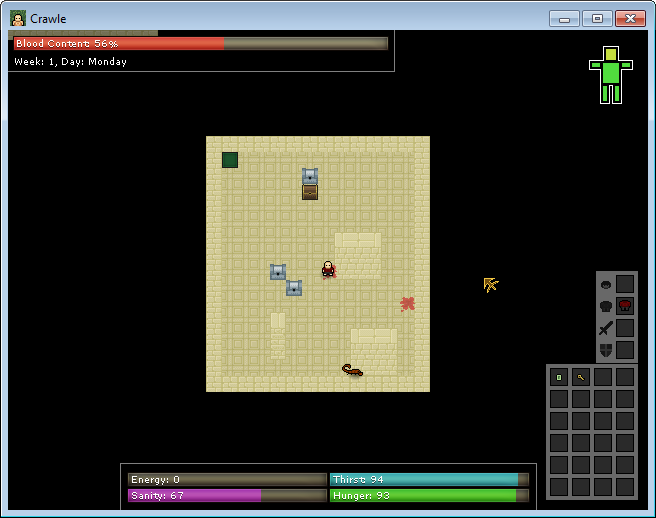 A brand new dungeon system! Dungeons are now room based and you will have to travel by portal to each room. Dungeon monsters now also drop golden keys instead of pots and chests.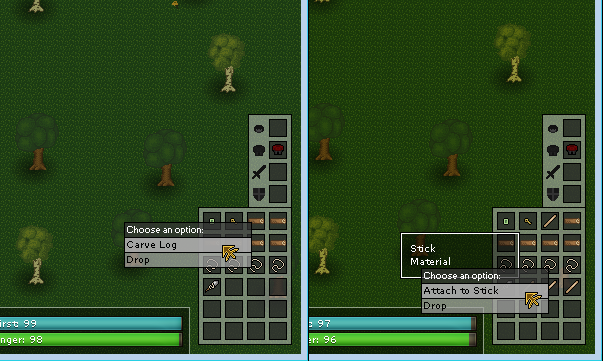 Fishing rods can now be crafted. To do this, simply carve a stick (using right-click -> Carve Stick) whilst having a knife-type weapon in your inventory and then simply attach Sinew to it (again, using right-click).
The game is also about 63.8% harder. Your stats regen much slower and stats deteriorate much faster.
Nightly 7:
Nightly 7 will not come out in 2 days unfortunately. This is because I want to do quite a lot of things in it. There are many engine issues that I'm only picking up on now and I'd like to take my time in fixing them, plus I'd like to add something else pretty special so the nightly will come out a bit later than usual.
Changelog:
# FIXES
- Fixed broken textures.
- Fixed the dungeon portal not being aligned.
- The game now properly starts maximised if it should.
- Fixed all the stats.
- Fixed some range issues.
# CHANGES
- Dungeons are now room based.
- Removed keys from chests and pots - added different things instead.
- Dungeon monsters now drop gold keys (30% chance).
# ADDITIONS
- Added cracks, twigs and pebbles.
- Portals for room-hopping in dungeons.
- Increased the stat take chance and decrease the stat regen chance for all stats.
- Added a suicide key, K.
- You can now carve logs! (Right-click on the log with a knife-like tool in your inventory).
- You can now make fishing rods (Attach sinew to a stick).
- Added new items to the villagers' tradeable items.