The content for the next alpha release of Lockdown Protocol is shaping up nicely. The following screenshot shows most of the visible changes since the last progress report: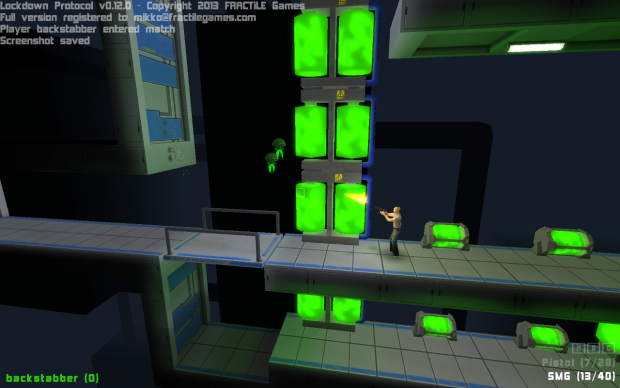 There's a new weapon, the SMG, a new enemy type, one new level, some new objects and finally a HUD indicator for picked up keycards.
The new level (and few old ones too) still needs tweaking and there is a couple of known bugs that need fixing. A bit of systematic testing is needed too as I have only tested the changes I knowingly made during development. If no major problems show up, I might be able to finish the next alpha release within next two weeks or so..