Greetings Harturion Fans,
It has been a while since the last update but rest assured that we are working tirelessly to get this game perfect. We have some art to show to keep you busy until more important units are ready for show. First and foremast, the City of 'Hamadan', located southwest of Tehran. This city is one of the oldest cities on earth and is an important part in the Middle Eastern campaign story. The single-player portion of the game is divided into five Campaigns, each focusing on a theater of war on earth. Hamadan will, naturally, be featured in the Middle Eastern one here EDI forces must battle an Alien swarm that threatens to consume what is left of human civilization in that part of the world. The city was home to some of the oldest heritage sites. After a large earthquake in 2041 destroyed much of the city, a large reconstruction effort turned the once culturally vibrant city into a modern metropolis. Today (2088) the city is strategically important as it serves as both a trade center between Tehran and the wider middle east and is the first line of defense against Alien nests in Iraq to the west as well as a place to fall back to in case Tehran falls from an Alien attack from the east.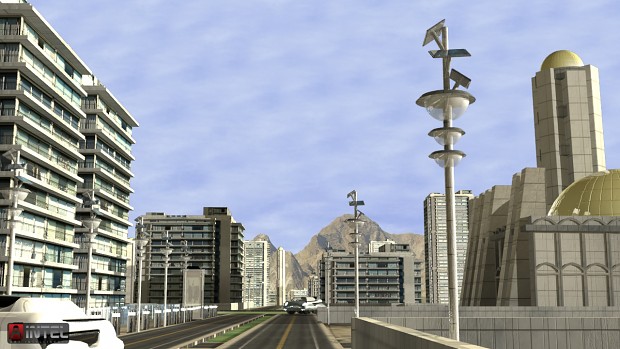 Next we have Damascus, Capital of Syria. While the city itself won't make much of an appearance in the game, it is of vast importance strategically. Damascus is seen as the last line of defense against the aliens since the fall of Damascus means Europe, Jerusalem and the Arabian gulf are cut off from each other and exposed to an attack from the Alien swarm.