Coming sometime by the end of this month, version 1.36.6.0 will be live to the WWII Online players. We'll be highlighting the building/texture development in greater detail, in the form of screenshots and a video walkthrough. I also want to give you an update on a couple of other items that are a work in progress and not yet planned for release. Let's dive right in!
---
VERSION 1.36.6.0 TEXTURE UPDATES
Here's a quick look at the depot (spawnable), church, and capture point buildings.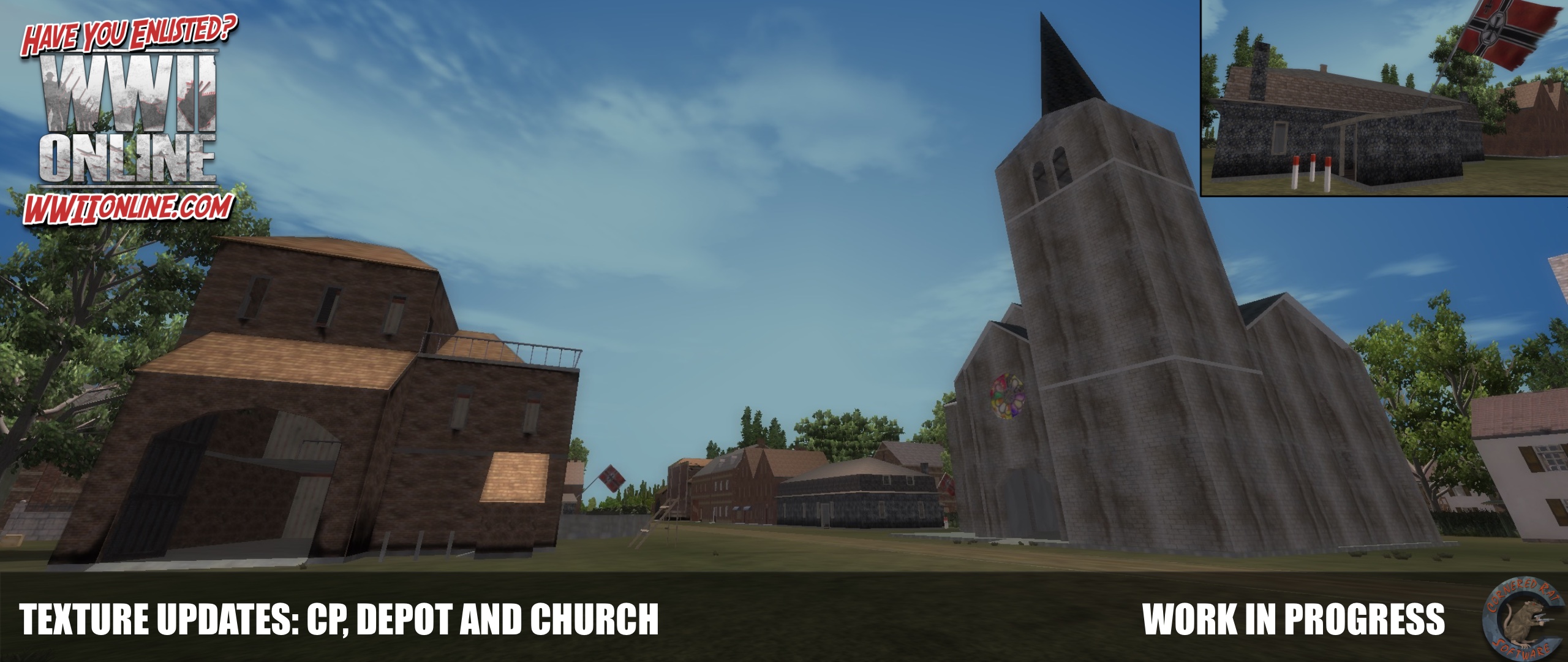 A quick walkthrough with XOOM checking out these buildings in greater detail, with a quick reminder about the return of 10 old school bunkers to frontline towns and a walk through the pentagon. The infantry walkthrough is using the new STG44 and the enhanced infantry field of view settings which increase the situational awareness of all infantrymen.
https //www.youtube.com/watch?time_c>
__________________________________________________________________________
---
OTHER ITEMS IN DEVELOPMENT
(NOT PART OF THIS COMING RELEASE)
WELLINGTON BOMBER
The "Wellington" Allied Bomber has officially started 3D modeling stages and here you can take a quick look at the Bombay doors being worked on.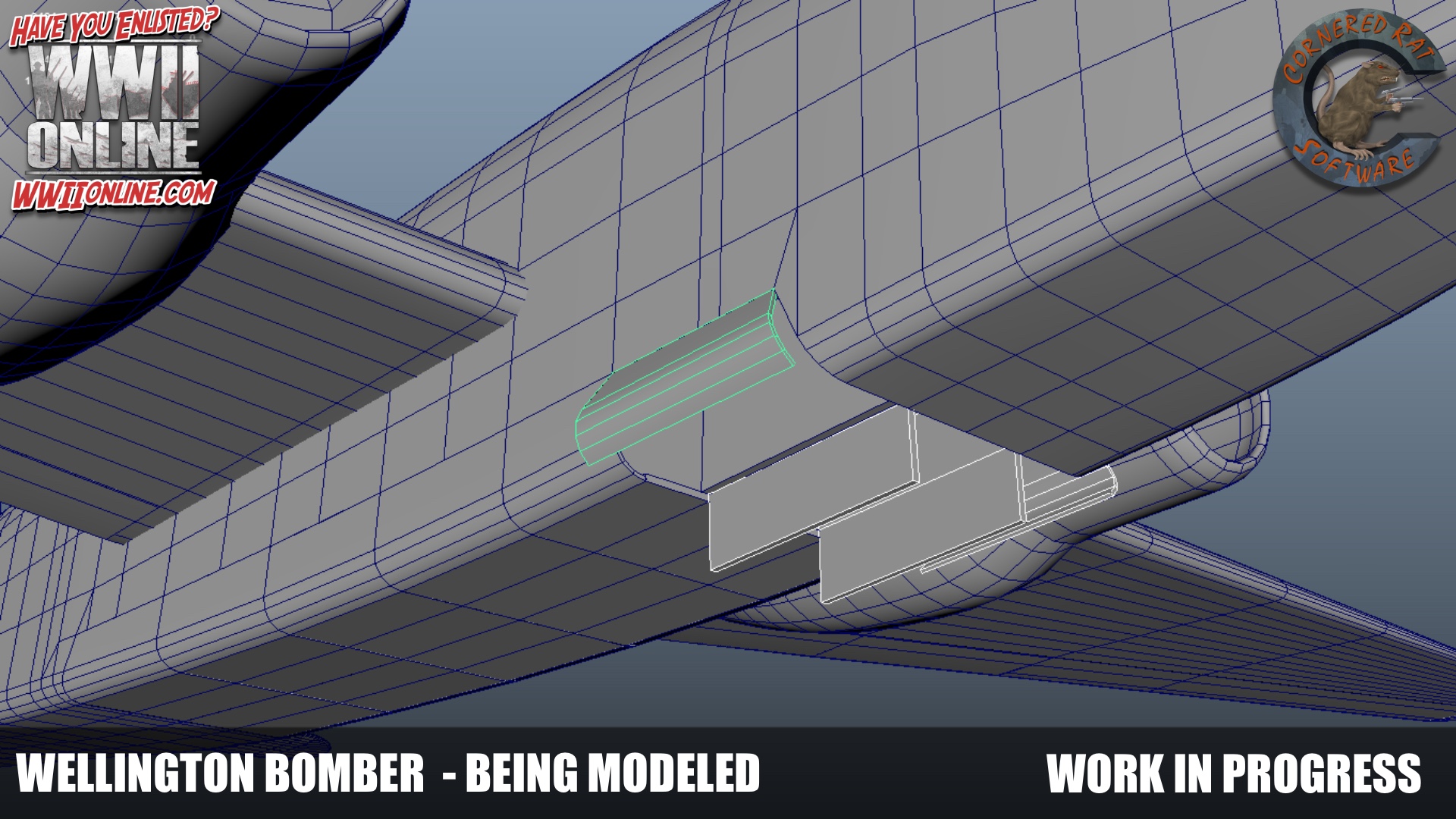 DINANT HILL TEXTURE UPDATE
PITTPETE is working on updating lots of terrain objects as you may know, and with a little nudge of OLDZEKE he's now working on the "Dinant" hillside. Take a look at its current progress: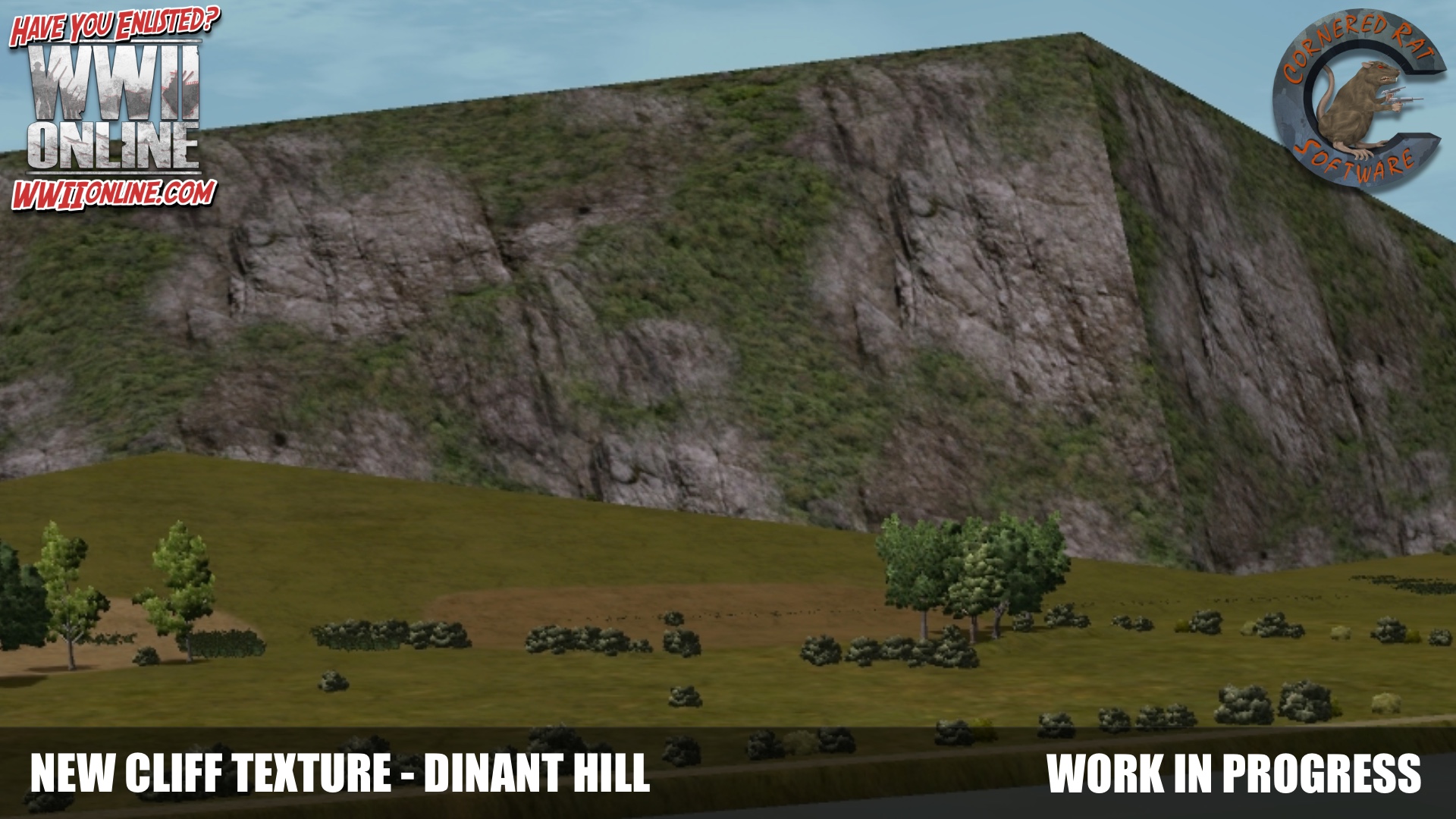 TERRAIN TEXTURE COLORIZATION FINE TUNING
With recent feedback received by players, PITTPETE is working on the colorization of the terrain textures, likely making it a little bit darker green. In this test (proof of concept) photo, you can see the center around town as being a bit more green than the little brighter / orange-ish perimeter. Internally this is what we're recommending he do based on your recent feedback... what do you think?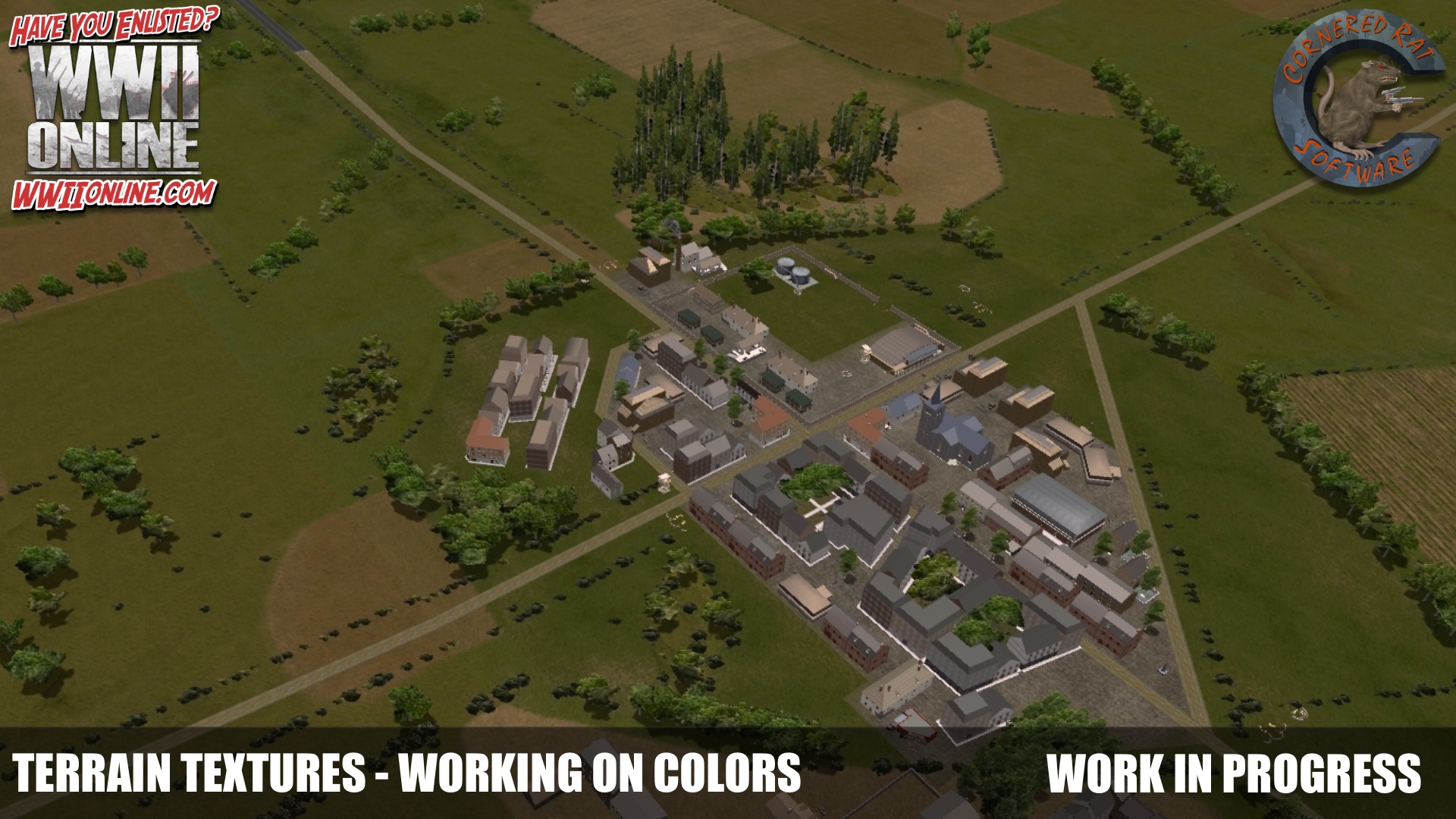 EXPLORING THE ADDITION OF NEW ENVIRONMENT OBJECTS
Tr6al (our in-house terrain guru) is working on bringing in new environmental objects into the game, to help fill up some of the bigger areas throughout the game world with more "stuff." In this example, he's taking a look at some woefully underutilized rocks. Please note this is an exploration and may not result into the final product.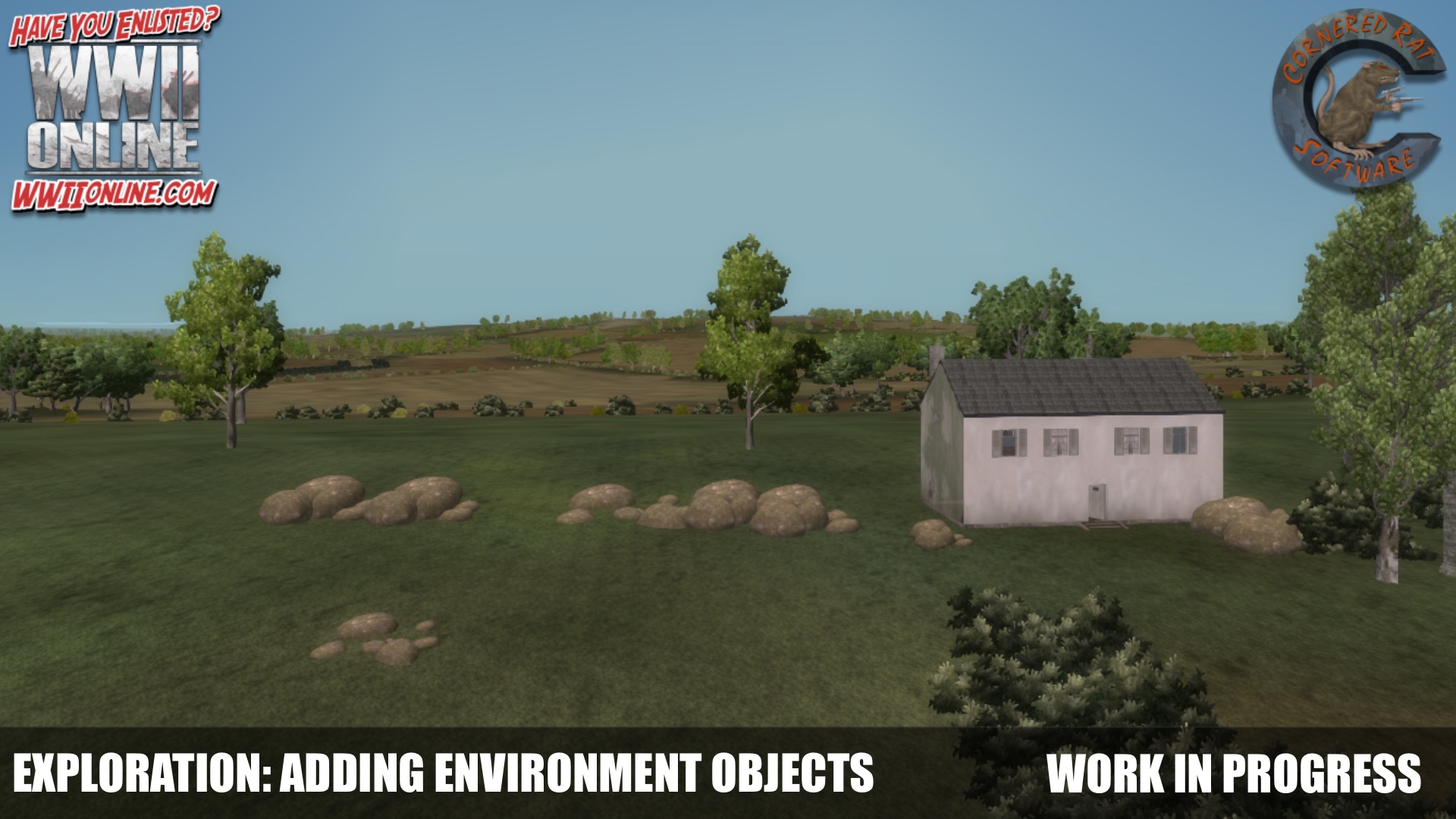 ---
YOUR SUPPORT MAKES ALL OF THIS POSSIBLE

It goes without saying that we couldn't do this without your support guys. Subscribe at www.wwiionline.com/account and help us make WWII Online even better. Any subscription level helps us out tremendously, but the biggest one of them all (outside of our lifetime accounts) is the Monthly Hero Builder plan ($29.99/mo or $49.99/mo) which provides the maximum month over month resources to CRS to help us do more.
Tell us what you think of these updates?
Click the below image to head over to your account page.