Current statusupdate:
Warning! many pictures inside...
if you have slow internet ask your mum for upgrading..
The game has ben changed alot since the last update...
At first, it got recoded from scratchusing Enders Scratch QC and a new weaponsystem
based on Ghost_Fangs from L4Q..
The player can now only hold primary and secondary weapons, and when picking up
a new one the old gets dropped.. The players are no longer restricted to "pre-made" classes.
Also we switched to a brand new engine done by the god of psp quake coders: crow_bar.
It has many nice particle effects, bullet holes, rocket trails and support for external
textures like BMP, JPG, TGA, PCX and many modelformats like Quake MDL, MD2, MD3,
Half Life MDL and its super stable, even on the PSP FAT.
Also alot of new weapons are currently in the works, heres a preview of the Gewehr 43: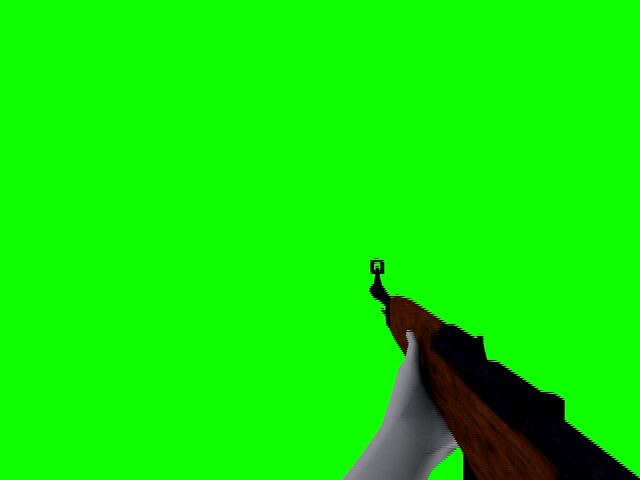 its looking nice doesnt it? xD
Also the Trenchgun and Sawnoff gettign new anims.
Also special thanks to DukeInstinct for the epic BAR: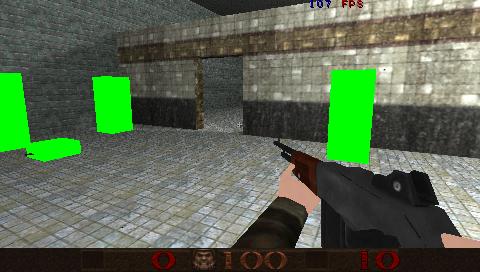 Singleplayer:
The games main focus has changed to get a nice singleplayercampaign for both caracters:
an anonymous OSS agent infiltrating various german outposts/mansions etc.. and to steal
secret documents and sabotage missions like destroying enigma machines...
Enemys will be various german soldiers armed with different weapons, attack dogs
(not 100% sure atm) and Female SS Assault soldiers.
The second playable character will be a german soldier in a extra campaign, taking place
after the events from the OSS campaign.
His goal: escape, kill many americans as possible and finish the "special" mission to turn the
war into a new direction: VICTORY FOR THE REICH! ....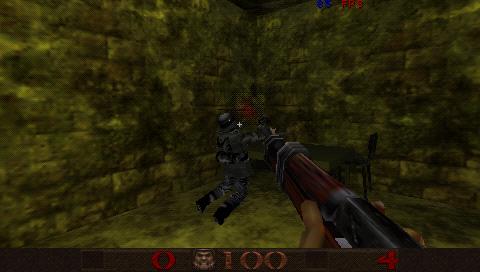 Survival:
Cause of War 1944 will also get a wave based survival inspired from NZP and BO Declassified..
I currently DONT have plans for adding zombies, it will just use normal soldiers.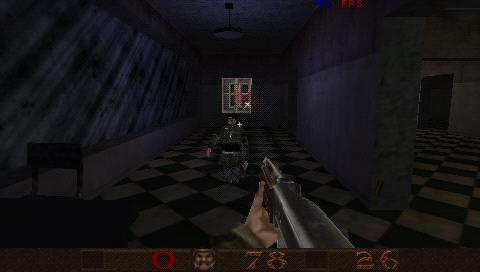 Skirmish / Multiplayer:
our new engine doesnt have working WLAN atm, so there will be no multiplayer
at first... Maybe just a simple Skirmish against bots.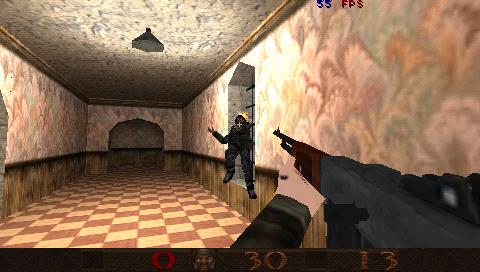 And at last some FAQ:
Q: will you add AK47/FAMAS/FM9 Akimbo *insert random modern weapon here*?
A: Go back to school, ww2 doesnt had modern weapons.
Q: What about PC version?
A: Maybe after PSP release
Q: Since NZP is dead will you add Zombies to CoW?
A: Nope
Q: Will there be iron sights?
A: MAYBE yes, maybe not.. Its currently coded in but it feels like a waste to me..
The game still feels good the "oldschool" way..
Q: i want to make maps, what do i need?
A: We all use HLBSP (Halflife) and it currently loads better than Quake 1 BSP,
so i suggest to install Valve Hammer Editor and the newest ZHLTOOLS.
Q: why dont you sell it as a PSP MINI?
A: Because i dont want to sell it, this is not a epic high quality game like Beyond the Lines.
Q: Why is jastolze sexy?
A: because he eats Guineapigs for breakfast.
Also dont forget to check out Left4Quake and Conscript, part of the last PSP elite..
And You can now Donate some epic cash via PayPal, if im getting enough money
togheter for a cheap android device CoW1944 will also get a Android port!