Hello folks! We have recently redone and improved our website.
The new site has completely new style compared to the old one with much more space for news and detailed list of team members... Well, why do I explain this to you, when you can see it yourself?
Go to check it out: Infragame.net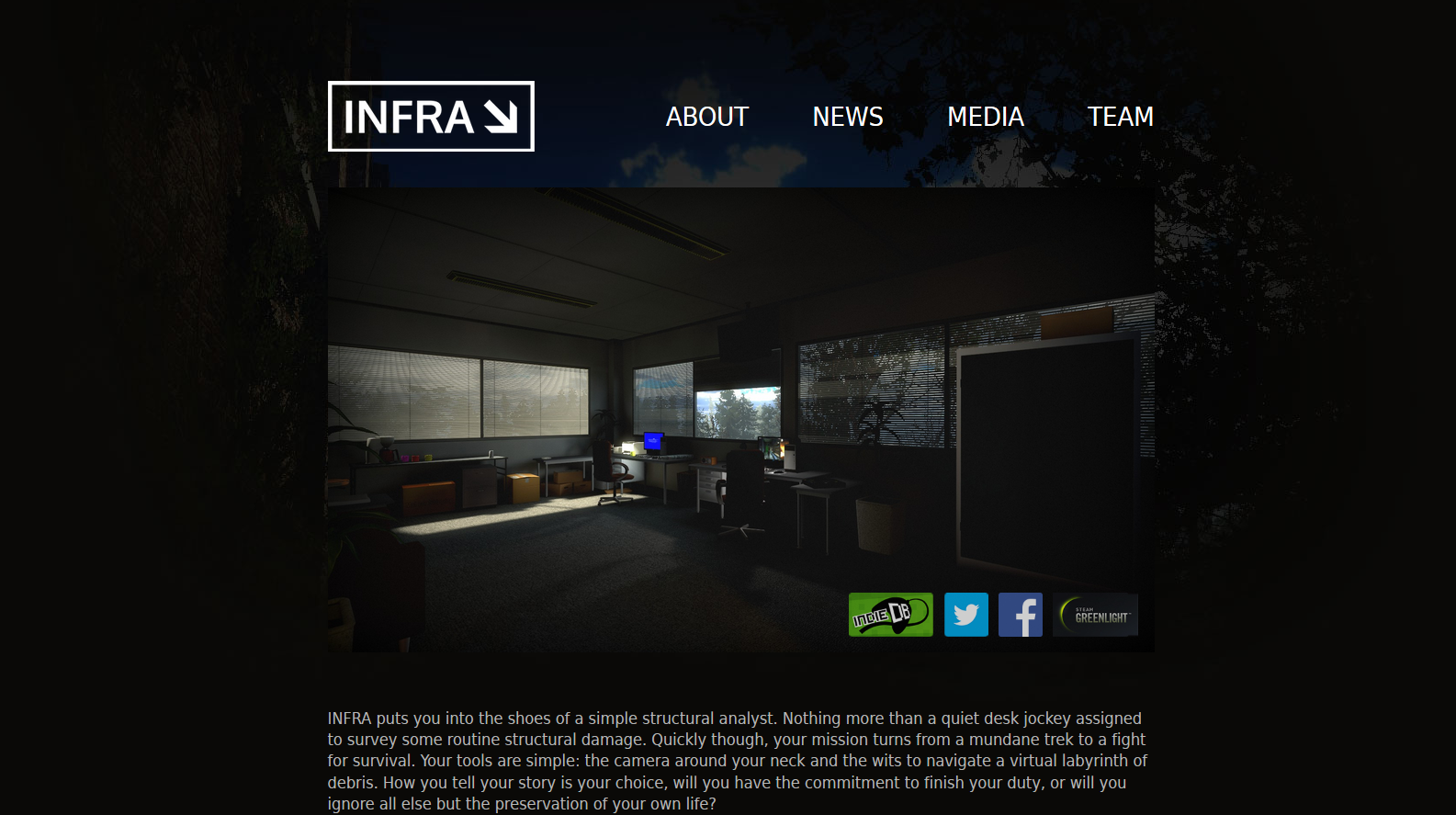 Also i'd introduce you a new location; an electric swtichyard in front of a major power plant.
(Click to see them better)
Whole grid has gone into
cascading failure
, breaking many important electric substations with transformers leaving the city and surrounding areas pitch black. Crashing grid forced many important power plants to switch them off from the grid and drive down the power production in order to preserve their precious equipment. And whats the point of feeding energy into crashed network anyway?
If you haven't remembered to vote us on the Steam Greenlight, do it now:

Ps. We're still waiting for ModDb/IndieDb staff to merge our duplicate pages.