First things first, we've improved the joint system, both in regards to stability and flexibility in the arms. Just look how graceful we have become!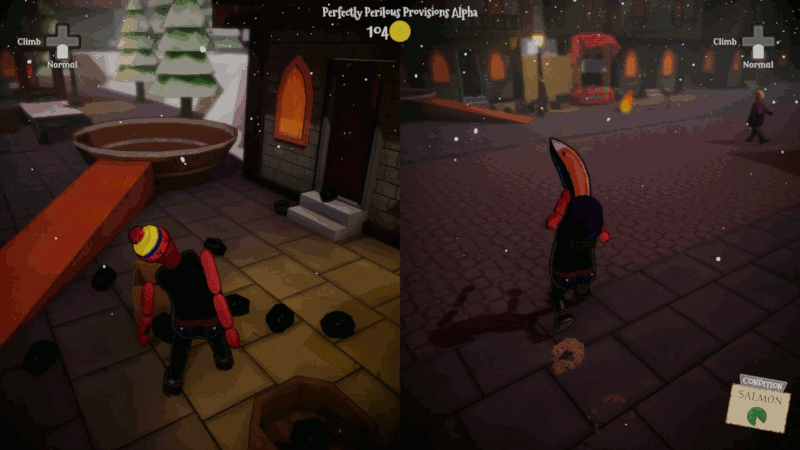 You may have noticed that we have also improved the collision system, but it's a tad sensitive at the moment!

We've introduced the first quest of the game, you can watch us embarrass ourselves on a segment of our play through! (The full thing took us over 35 minutes!)
We've also added character customisation and given players some starting hats. There were some painful UI bugs that we hope we've squashed. The new UI makes it easier to access the control scheme for the game.

We're also preparing our steam page so there is a lot going on. But we'd love to see how you're getting on with the latest update!
You can see our GDWC page here.
We leave you with some elegant co-operation...