Here is the latest version of Super Gunball! Things are progressing well, but I need more feedback from the public. So please download the latest version once it gets authorized and let me have it! The project artist is saying he'd like to do a promotional Flash Movie for Super Gunball once the DEMO is completed in anticipation of the Kickstarter to fund the whole game. Please visit back here often to keep Super Gunball popular! Who knows? Maybe "The Game Media" will pick up on this fledgling project and give it the coverage it needs to succeed! But for now, YOU, the early adopter fans, are all we have to promote this project. We appreciate all that you do to help!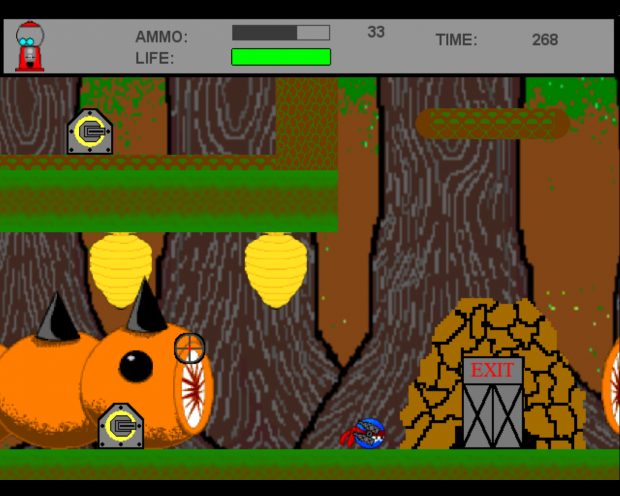 v0.1.8
Removed many problematic bumpers off the ends of some platforms.
Tried a few background settings.
(Set the background to "stretch" for most of them for now.)
Implemented enemy death sprite. (Small explosion.)
Speeded up Spikeworm bosses as an experiment.
(Added temporary powerup near start to speed up access.)
Changed controls: W and Up Arrow now jumps as well as enters doors.