This has been long in the making, and a lot of effort has gone into it. After several weeks of work, I finally present to the world the new UI of Schwarzwald: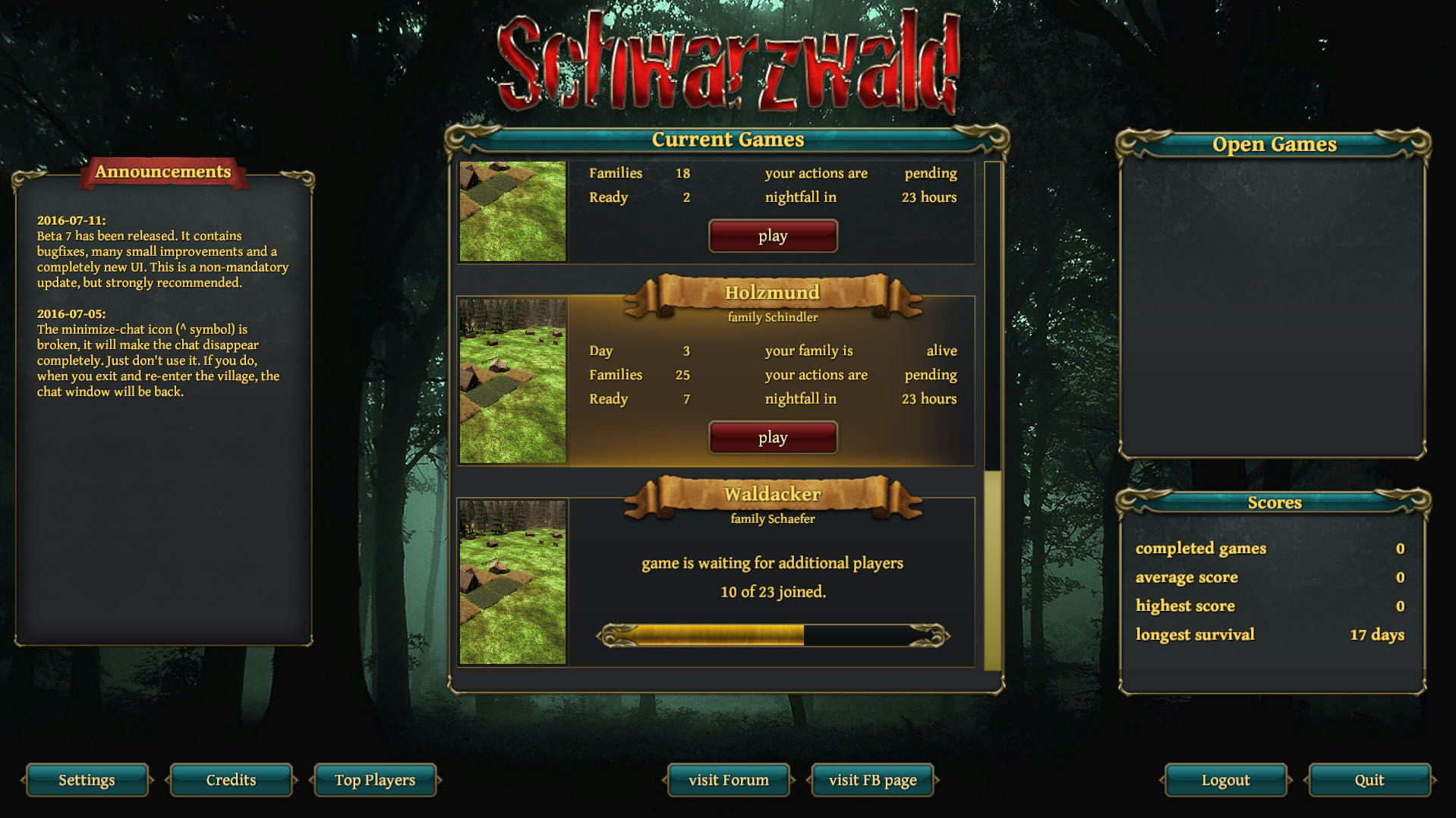 This is the final building block in completing the visuals of the game, setting the proper atmosphere and frankly speaking, making it look professional and less like a prototype. The new UI is in-game as well, of course, here is the new village screen: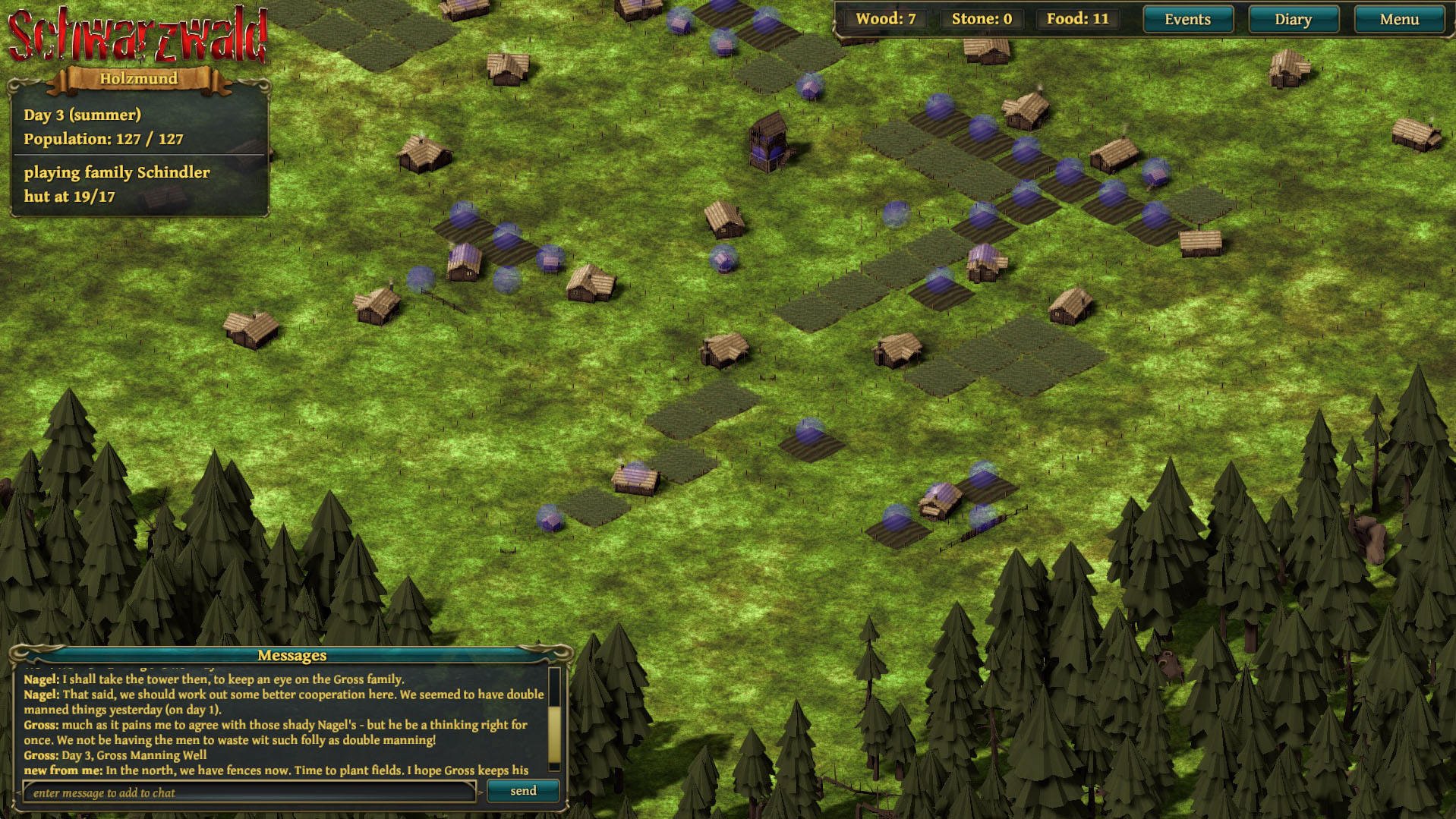 Where, if you are playing the game already, you can also seen that the entire UI has been cleaned up and parts have been moved around. All important information is now available at a glance, and many more details will appear when the mouse hovers over a plot of land, or a peasant or building.
There are also all the small features that beautify the game, such as the event or diary windows: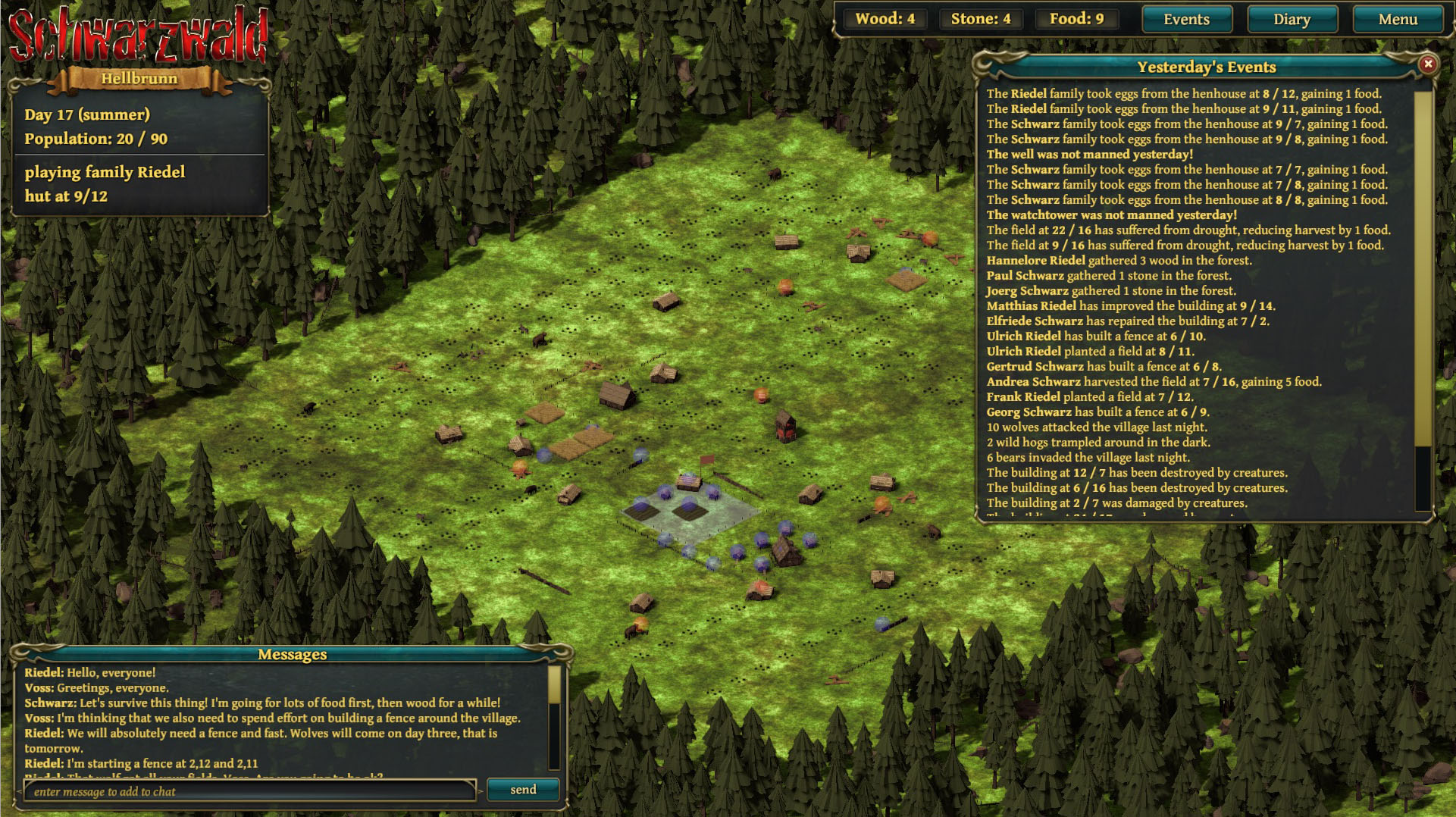 A recently added feature remains, the ability to see all the actions of a family through the connection lines that appear on hovering: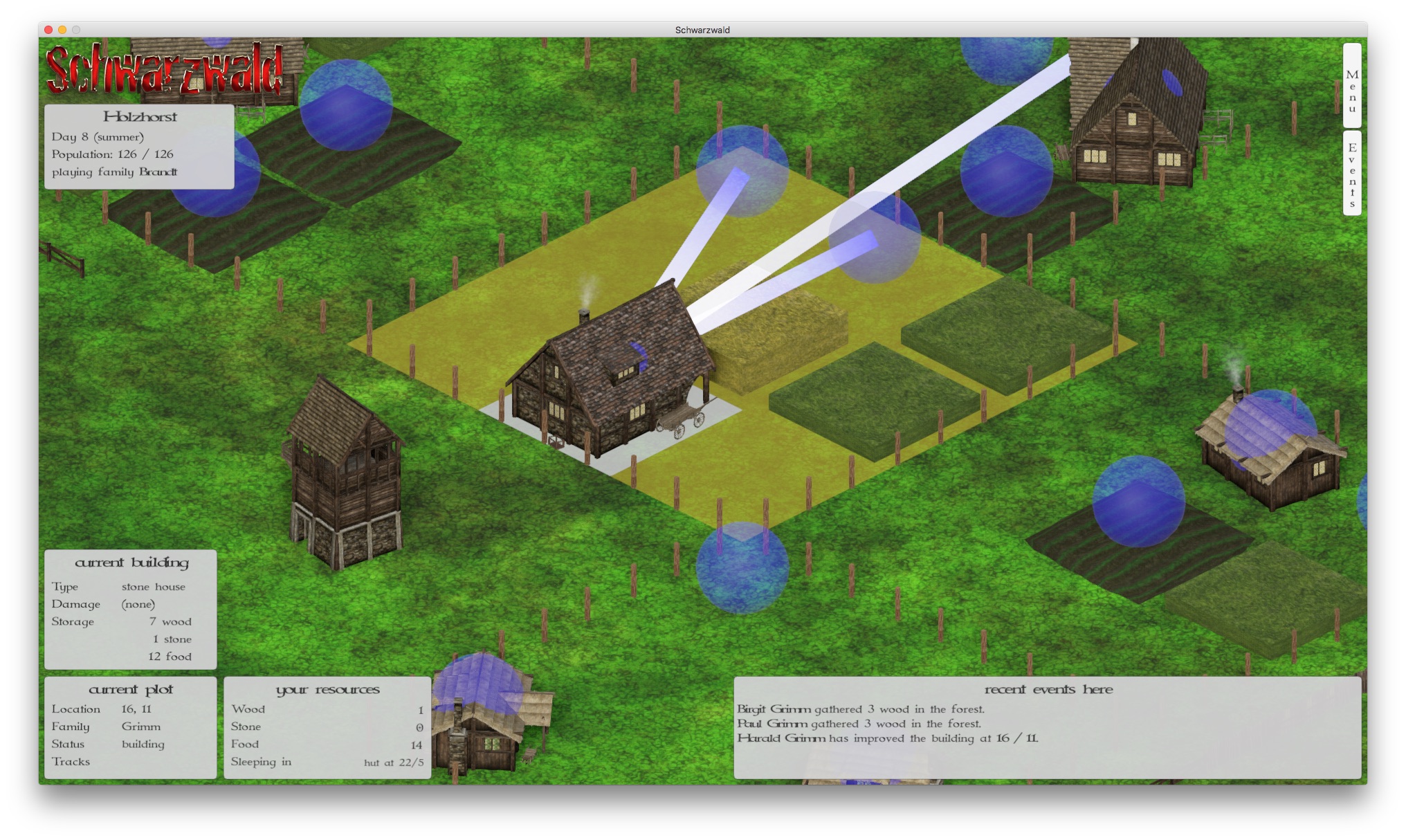 There are also a large number of bugfixes and small improvements to the gameplay. The new client is available from the download page here on IndieDB or on the official webpage. Here are a few more shots for your viewing pleasure: