Ultima Ratio Regum's trees have been redone and shaded according to season and time of day. They also vary in the size of their canopy according to their species and their height. It had struck me that having trees take out one square (the roguelike norm) made little sense when the player could attempt to jump three squares if sprinting! The picture below is a taiga night-time scene (thus trees have blue shading), after you've been running for a little bit (hence why the player is starting to regain stamina) with the new time/date system on the far left (it rotates, going from dark to light and back, and right now is near midnight, hence the sliver of blue on the left), a food meter, and trackers for your willpower, stamina, and exhaustion:
Full version @ Media.moddb.com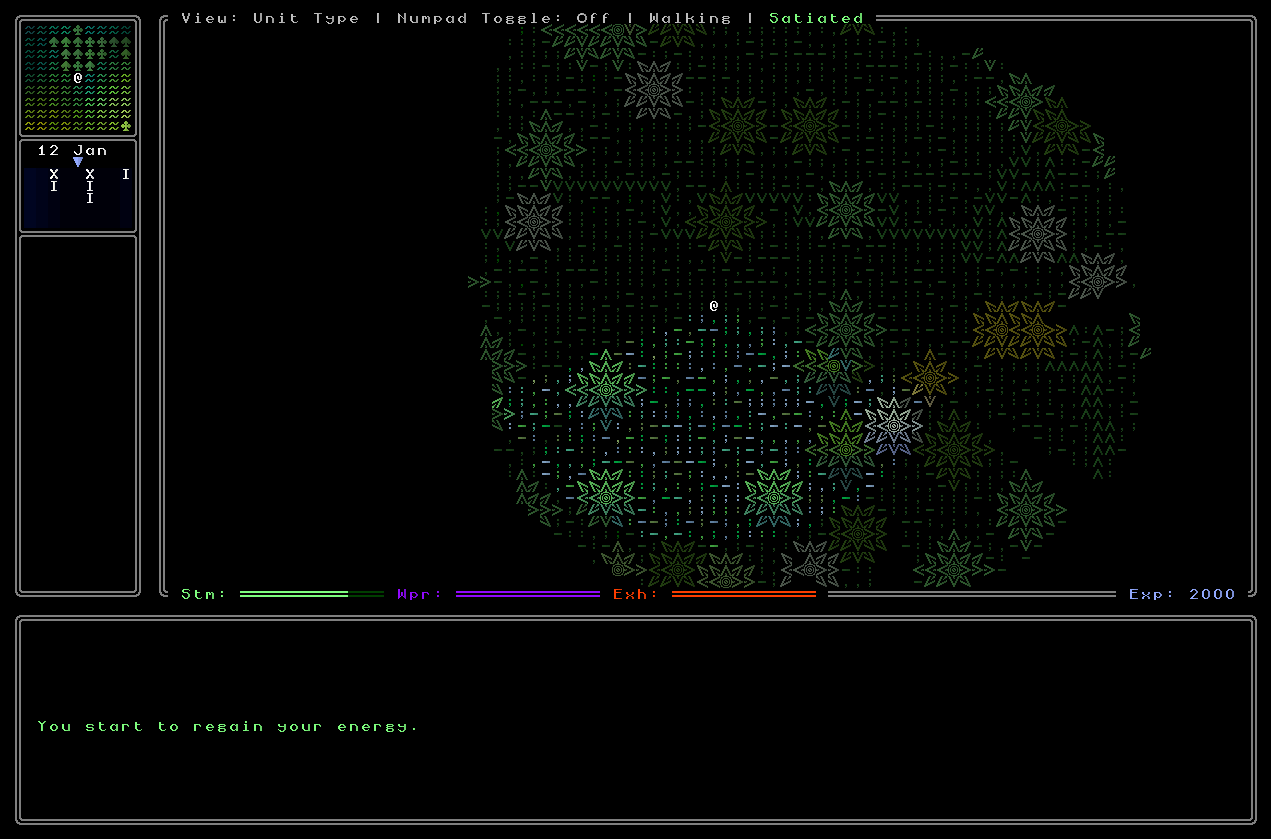 I'm now well past 50% through the coding of 0.2.0; there is some more work to be done on saving and loading, a little more on jumping, falling and managing the new time system, some more additions to the redone sidebar on the left, then just a number of remaining fixes and under-the-hood changes. You can keep up to date on my devblog, Facebook page, or Twitter feed. The devblog is updated weekly on Mondays, Facebook a few times a week, and the Twitter roughly daily. Any thoughts, please leave them in the comments! 0.2.0 is scheduled for release at the end of this month, and contains a massive number of fundamental changes to skill trees, character creation, combat, setting (no mythological elements any more), climate, movement, maps, two secret feature-bloats, and other things I'll be adding here hopefully increasingly often in the coming weeks...