Latest Trailer
Yes it's long over due but we've finally uploaded a new trailer of the game.
Besides the trailer we've still been busy enhancing many of the games features that can be updated before starting a SP game or server game for MP and co-op.
Some of the features we've been updating include:
player and AI tiredness thresholds
AI attack frequencies and limits (makes a game harder or easier depending on which side you are playing)
Fear, how a British player suffers from fear
horse sword usage and rewards
horse turning circle
Whilst on horse there are various horse and sword attacks available to the rider:
lunge forward on right to attack an enemy forward of the player on the saddle
slash an enemy with sword on right side and slightly behind player on the saddle
run over enemy with horse, success depends on combination of horse speed, angle and force of hit on enemy
slash an enemy with sword on left side and slightly behind player on the saddle (requires XP)
rear up a horse to kill an enemy in front whilst at walking speed (requires XP)
Here's various in game shots of the sword and horse attacks: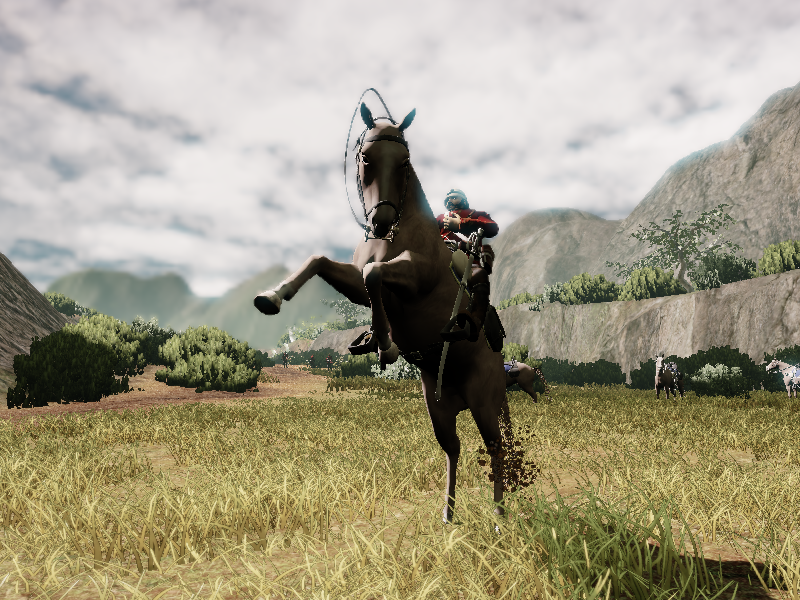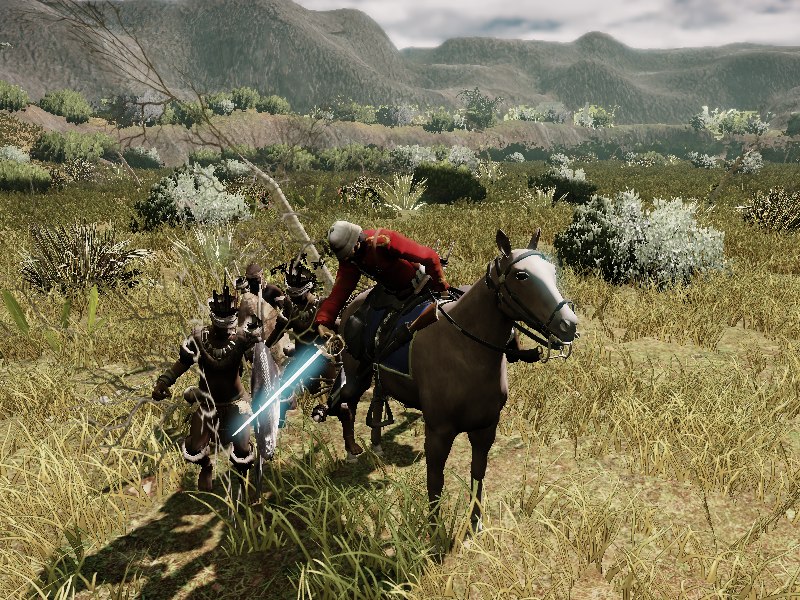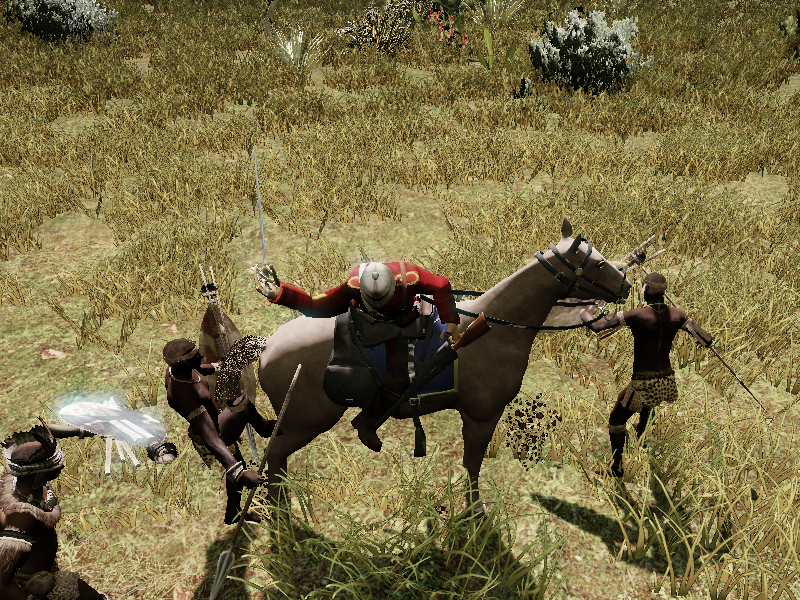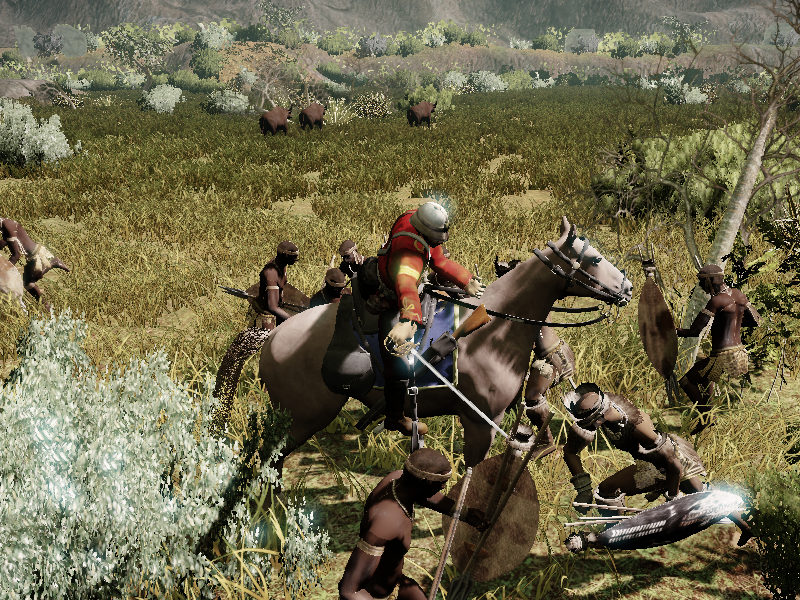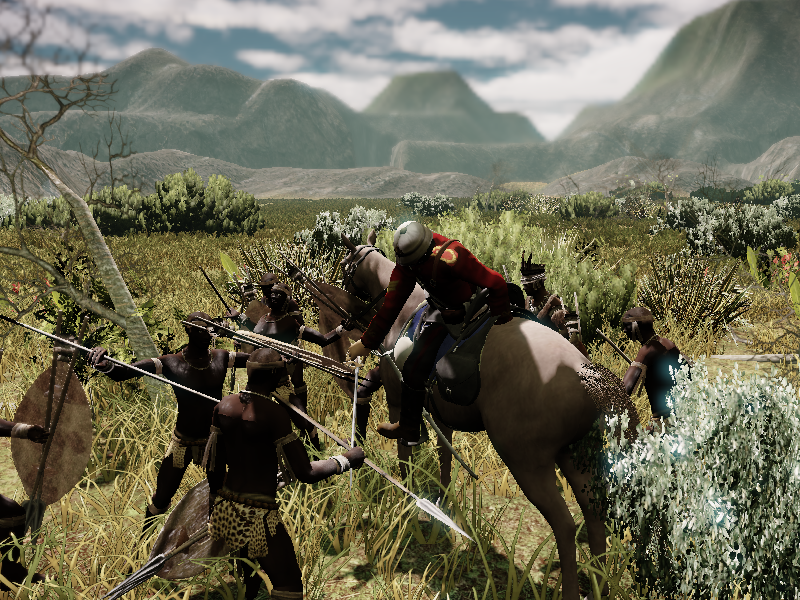 Steam Store
You can see our Steam store page for further information.