So I made some new locations, particularly caves and some structures (I'm not going to talk about them a lot, don't want to reveal plot points), which I wanted to show you:
And some old locations: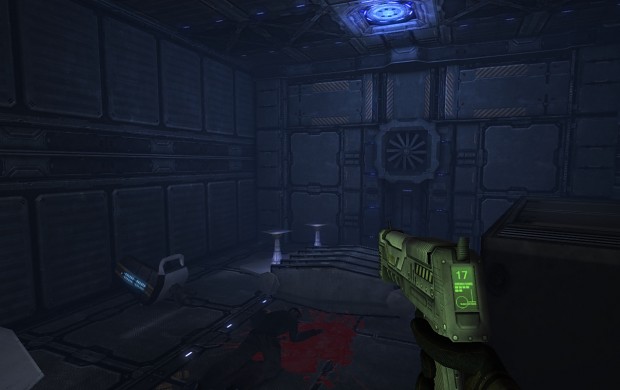 Also I wanted to tell more game backstory:
The year is 2127. Humanity almost completely went to virtual reality, leaving most physical work to robots. Immortality and eternal life in cyberspace becomes most important goal of science. Merging of human mind and the body of machine - this is the object of study in research base Exterios, settled deep underground at depth of 3000km.
In 23 of September, 04:27 A.M. all communications with Exterios were lost. Main and secondary elevators which led to surface were disabled. All personnel were locked inside, and their fate is still unknown. You are playing as one of the volunteers for experiments on human brain to transplant it to machine. During the incident you slept in recovery chamber. Now you woken up, and must find out what happened on base.