Hi,
In my last post (which is the first post too) I have presented the game and its features. Today I'm glad to announce the release of a new version which is mainly focused on the VR mode. You can watch this new video to see what's new.
VR controls
You have a very interesting option that allows you to rotate the player with your head, the right stick (or the mouse) is redundant, so it's very easier to play.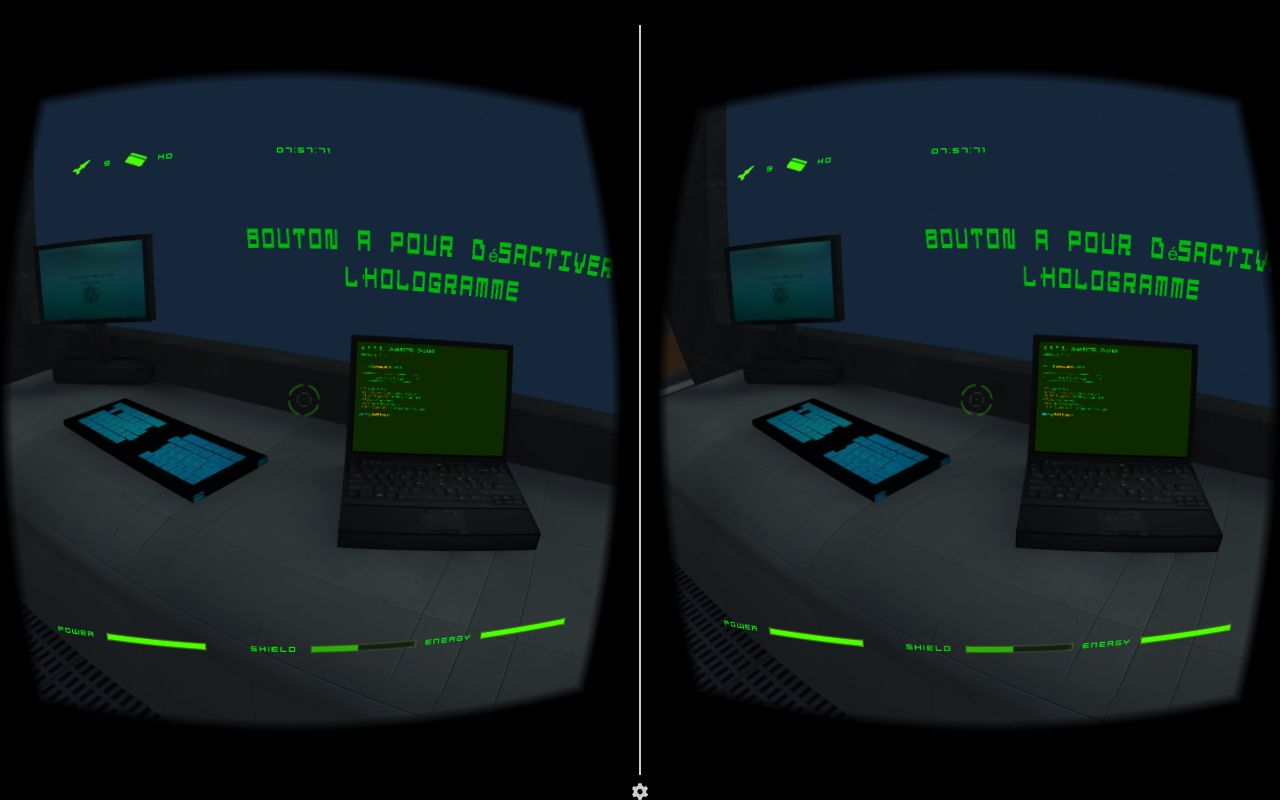 This type of control is better for a 6 DOF, if the head's rotation is independent of the player's rotation the gameplay is harder and you can be victim of motion sickness. But don't worry, if you like to control the player with the gamepad and the camera with your head, it's OK, you have just to disable the option called Turn With Head in the main menu.
The work on the UI continue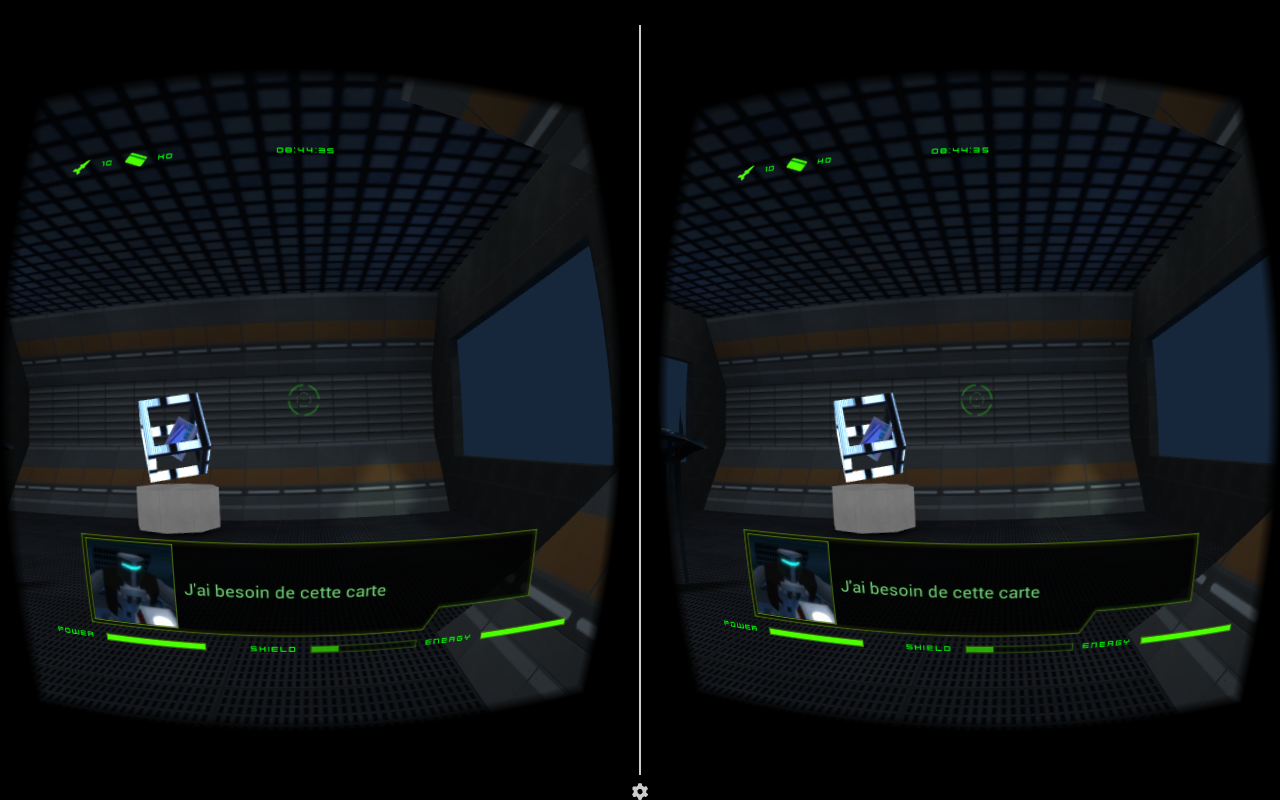 Making a good UI in VR is hard because the view is limited by the FOV and the effect used to compensate the lens distortion. Furthermore, you can't display to much UI elements because it'll not be very readable when you're in action. So we have started to work on a new HUD which is lighter but unfortunately that's not yet ready for now.
The menu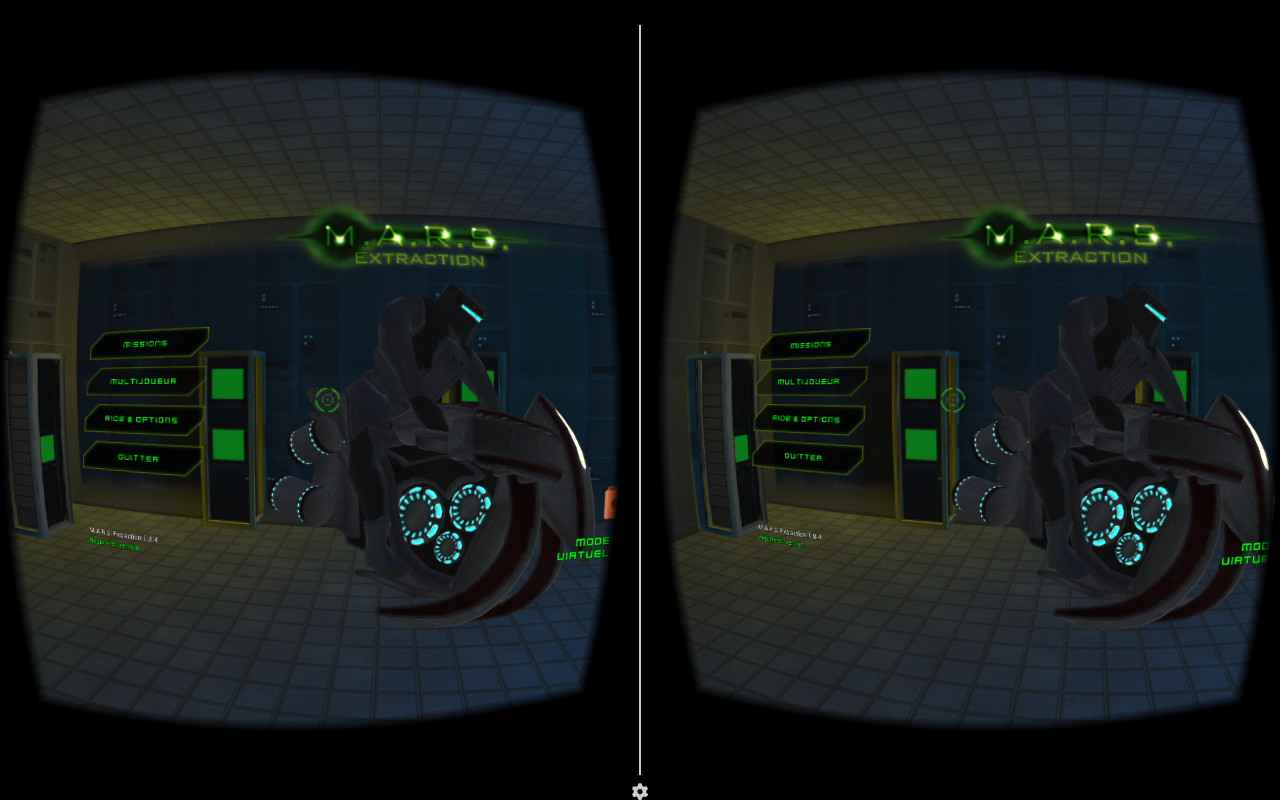 Building a menu for a game is easy but if you want a good user experience (UX), this is harder. In previous releases, you had to use the gamepad exactly like the standard mode. With this new version you'll use your gaze to select the option that you want and press the A button to validate.
Finally... A BOSS!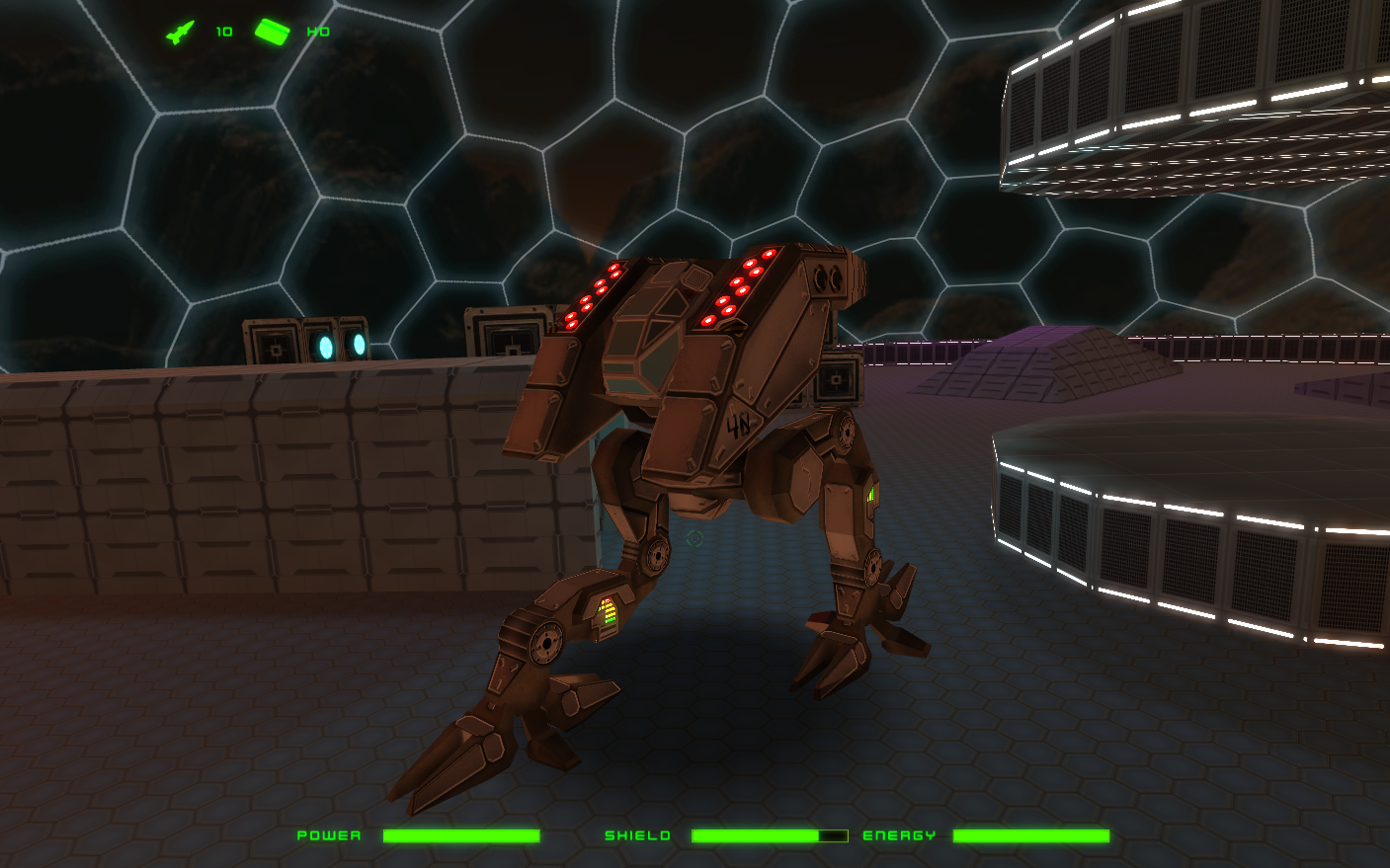 It's animated! But I need to define all of its weapons and special behaviours. It'll takes place at the end of the first level. I have planned to add at least one more boss at the end of the fifth level. But we're not here for now ;)
Oculus Share / Greenlight Concepts and more...
As you know, M.A.R.S. Extraction can be downloaded/purchased from itch.io on PC and Android or from the Amazon AppStore. You can even try it directly on your browser on GameJolt with the WebGL Free version.
Because M.A.R.S. Extraction is a good game with a VR HMD on your head, I decided to publish it to the Oculus Share. It's not yet validated, but be sure to see it in a couple of days/weeks.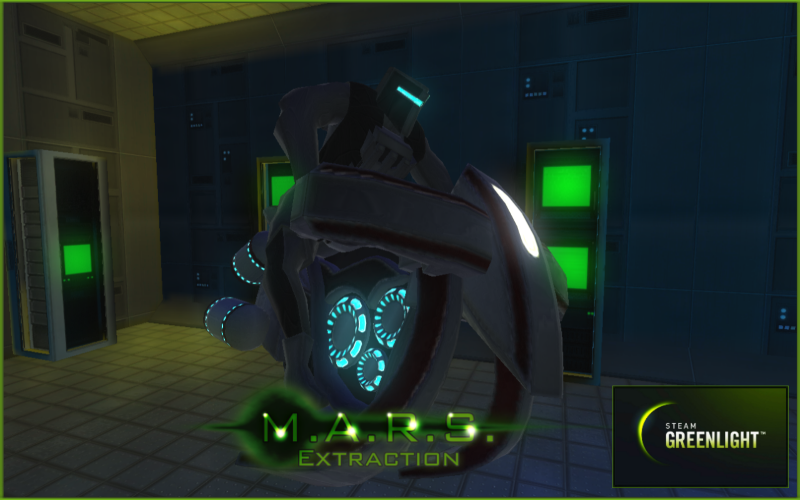 Finally... I have created a page on Steam Greenlight Concepts to see if gamers want to see the game on Steam. For now, it's just an indicator for me to see if the game has chances on Greenlight.
Give me some links