First peek at Code Rovers.
Download the alpha
The first alpha version allows you to choose different parts for your robots, including power, sensors and weapons. You can program your robot to sense the world around it, move and attack using the powerful but easy to understand graphical programming language.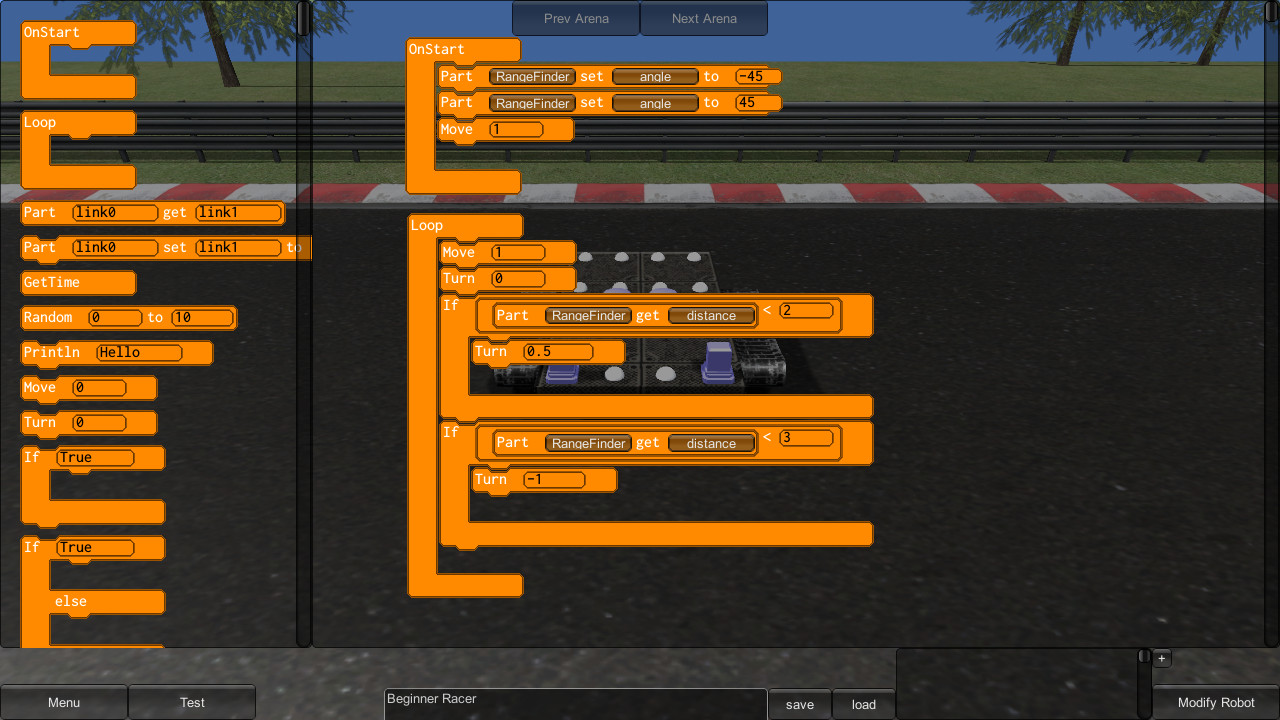 Robot Designer - Design and program robots in the testing ground.
Challenges - Take the tutorial and hone your skills designing robots to pass various tests.
Arena - Pick an arena and pit various robots against each other to see which one is the best.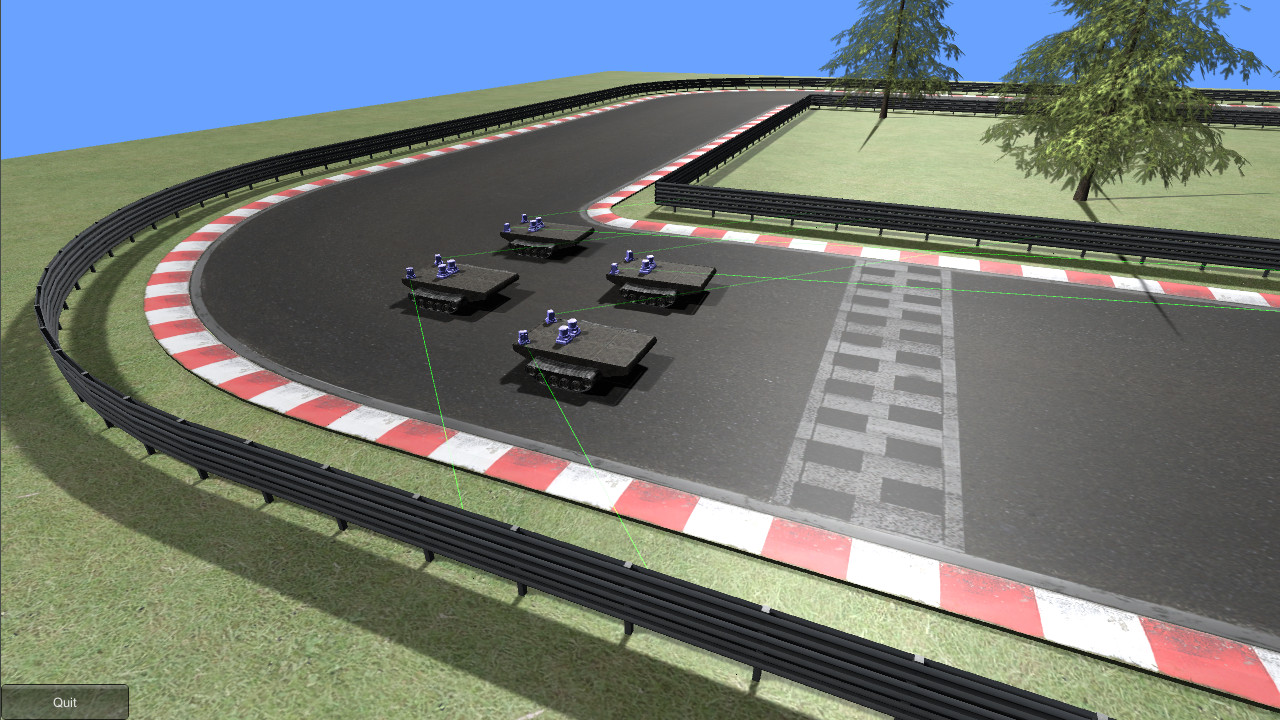 It's the first publicly released version so bugs are expected, if you find any bugs or have any features to suggest please submit them through the in-game bug reporting or mention them in the forum here.