The Sentry used to be a lonely, lonely defence tower from the Dungeon. Bored, she decided to go on her own way! This fellow has quite a fragile body and a big heart, so be nice with her and she will discharge a powerful beam stored on her energy crystal on your enemies for you.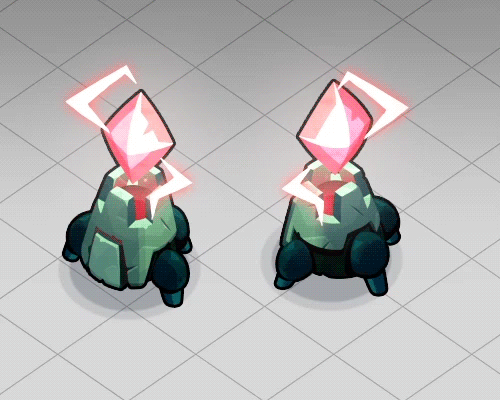 Gameplay
Basically, the Sentry acts as a relatively static, but lethal, turret. She got the best range of the whole crew and increases her damage as long as she stays on the same place. Played well, she can reach insane amounts of damage. However, her blind spot makes her unable to strike at very close range while her poor mobility and low health make her an easy target if not used carefully.
Going against a sentry can be challenging. Close combat is very effective, yet you will need to find a way to reach her using lines of sight to protect your allies, which makes the Aquamencer an interesting choice to counter the Sentry. A knight, allowing your range mercenaries to attack while being well protected, could also give you a great trade.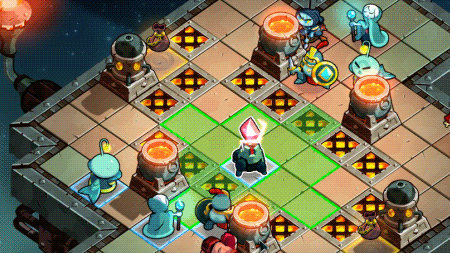 Synergy wise, the Sentry works well with defensive mercenaries able to give her the time she needs to build damage and, at the same time, to protect her from your foes. The Fairy also comes to mind, as she can drive hidden enemies in plain sight. Finally, very dangerous mercenaries like the Champion provide a welcomed diversion.
Creation and Design process
Designing unique gameplay for each mercenary is a key to offer a variety of viable strategies. We wanted something dreadful to enemies coming on its sight, acting somehow like a turret. It also allows us to experiment with evolutive characters building up stats during the battle.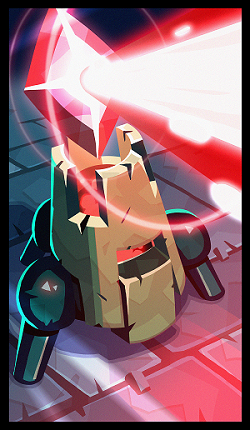 On the artistic side, Noe drew inspiration from the towers in Zelda and Portal to design his own vision of such a classical element of adventure games. As always, the design is also done to offer an instinctive understanding of the mercenary role. Here, for instance, the thickness of the Sentry base gives a hint to the players regarding the reduced mobility of the character.