Hey everyone,
As you may or may not be aware we were previously running a competition to win a free copy of Hyphen upon release if you could complete level 4 of the Pre-Release demo perfectly. Many people have tried this and failed. We've arrived at the conclusion that this is probably too hard so we've scrapped that and come up with something much easier and much funnier!
So what's the new competition?
The new competition is called "Show us your anger!". Basically you'll need to download the Pre-Release demo (available from here), create a video of you getting angry with it, upload your video to YouTube and show it to us!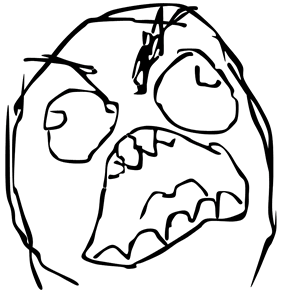 The competition will run until the day Hyphen is released (currently estimating end of August/Early September). On that day the winner and runners up will be decided and gifted their prizes.
How is a winner decided and what are the prizes?

We are offering one main prize and 2 runner up prizes. The winner will be the person who submits the video that makes us laugh the hardest. The 2 runners up will be the next 2 funniest videos.
The prizes are:-
Winner Prize: A full copy of Hyphen for PC + a digital copy of the Hyphen Soundtrack
Runner up prizes: A digital copy of the Hyphen Soundtrack
All prizes will be sent to the entrant digitally and will be given out upon the full release of Hyphen.
How do I enter?

To enter the competition just record a video of yourself (just your voice over gameplay footage is acceptable too if you're camera shy) getting really angry whilst playing Hyphen (shouldn't be too hard). We don't mind profane language if that's your thing. Just let loose! The more yelling and screaming the better!
Competition Entry Checklist:-
Download the Pre-Release demo (if you don't already have it) from here
Create your hilarious anger filled video (just your voice over gameplay footage is acceptable too if you're camera shy)
Upload it to YouTube
Post a link to it on the Hyphen Facebook Page (Liking/sharing the page would be appreciated too!)
Any videos submitted on or after the day of release of Hyphen will not be counted so the sooner you enter the better!
Good luck - we're looking forward to this!