Hello! Was told quite a few times to get this project here on indiedb.
To be honest I'm not very familiar with this website overall, but slowly starting to like it. Hopefully I'll find some great people around :)
I'm working for quite a while now on this project and more recently, as fulltime while wearing various hats. But you can probably relate to that as well if you're an indie game developer.
Since this project is open source, I'm constantly looking for fresh blood, I mean, more contributors.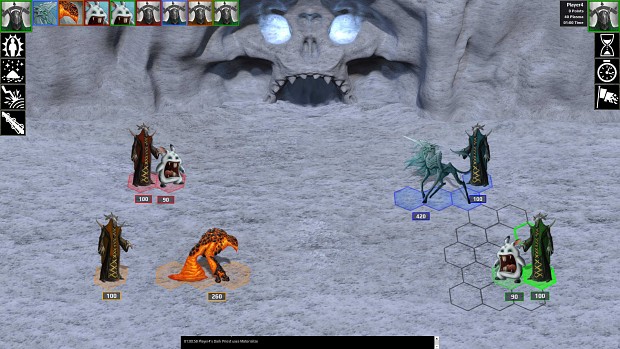 This game is fun hex based turn based strategy, easy to learn and very strategical, by not relying on chances and crap like that, while taking a lifetime to master.
If you're into turn based strategy, turn based tactical games or card games, you'll probably love this project sooner or later. Names like Heroes of Might and Magic 3, Disciples 2, Final Fantasy Tactics, Magic The Gathering and even Pokemon come to mind while filling up with nostalgia after checking out screenies or videos from this project. More recently we even have a prototype, still rather buggy, limited and unbalanced, but it's better than nothing I guess. It's quite playable considering it only has 10% of the creatures. Hopefully will manage to get some sponsors/donors/funding soon.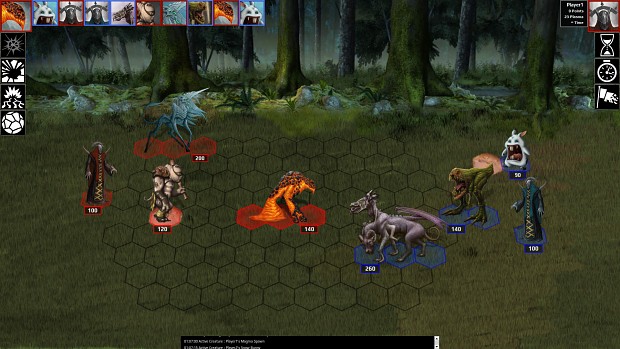 Ancient Beast is meant to become the chess of the future and it scales really well with technologies such as augmented reality (imagine dragging the creatures mid air with your hands in order to move them around on the battle field), virtual reality (wearing some Google glasses or Oculus VR device, being on the combat field yourself among the beasts), not to mention voice commands and hand gestures (kinect kind of stuff). You will even be able to play on smart TVs while sitting on a couch with your friends, using smart phones and tablets as controllers, after scanning on screen QR codes.
Will even want open hardware arcade cabinets, 1vs1 or 2vs2, playable for free around malls.
Basically an e-sport, so that when people have a dispute they can sort it out by playing a match.
The game, even if free, has quite a bit of potential of generating income and sustaining itself.
It's somewhat the reverse of Super Smash Bross Brawl as it contains lots of creatures and characters, all under CC-BY-SA 3.0 license, so I expect lots of them will end up in 3rd party games and animations; that's already happening in fact! I want this project to become really popular and spread like a virus.
I put a lot of time and effort into this project, hopefully you can see and appreciate that and even better, join me on this journey :-)