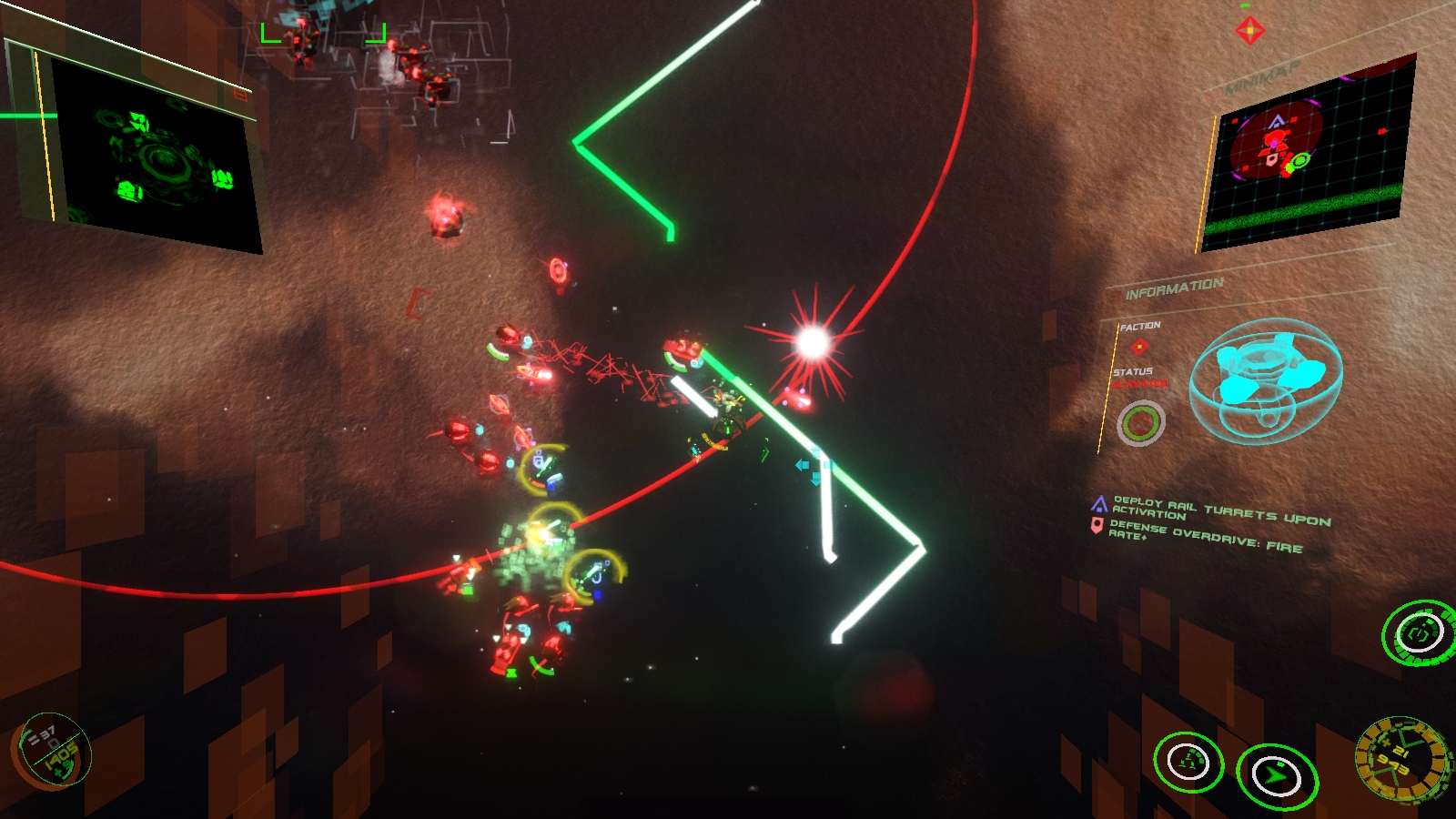 The enemies in DropCore operates around mini-hubs and one central base. Every enemy hub behaves somewhat differently but generally speaking, the further away you are from these structures, the safer you are. Hostiles will take longer to reach you and takes a more predictable path allow you to engage them on your terms.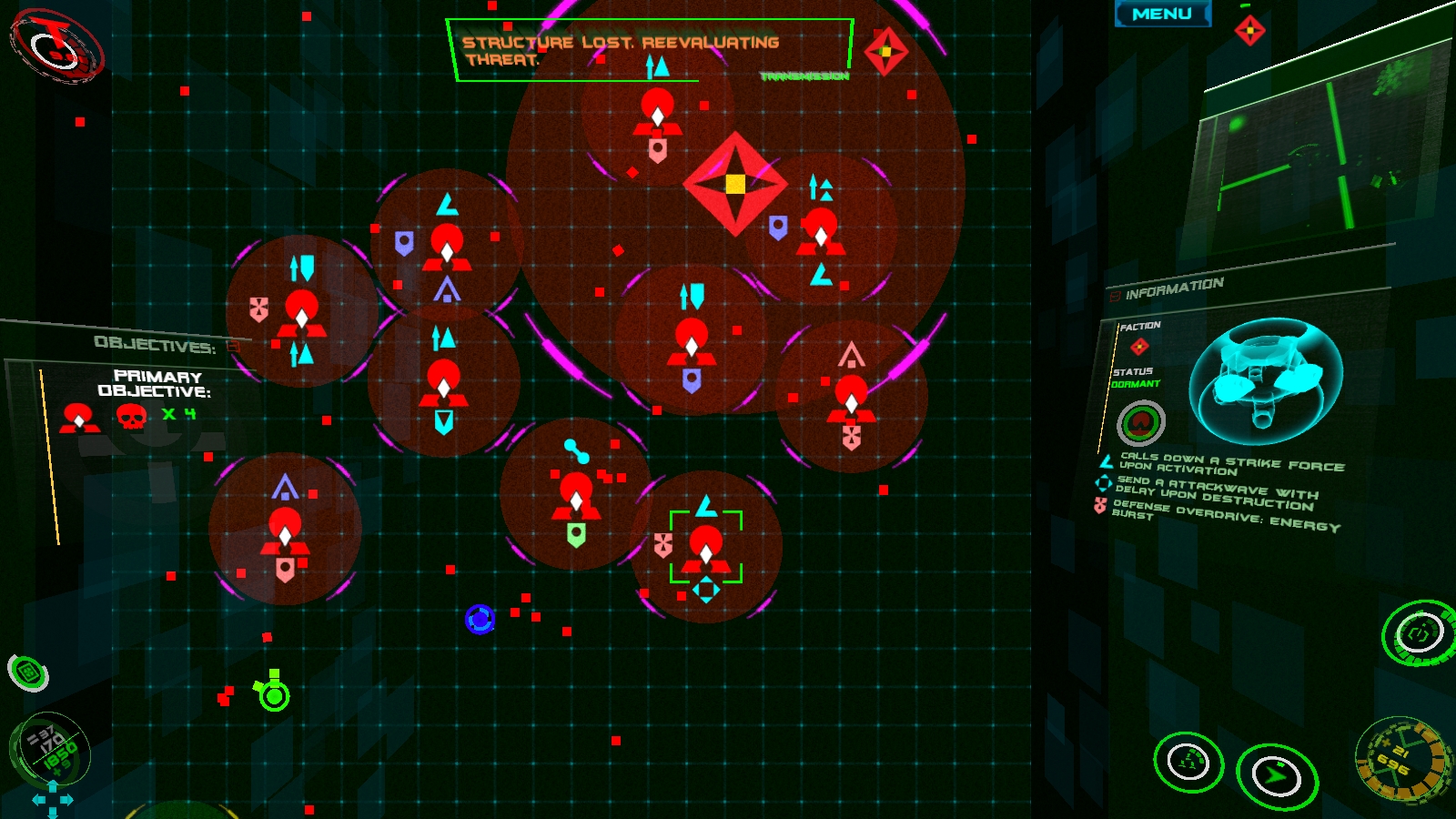 Well, why not just blow these hubs all up and win?
It is actually a bit complicated than that.
You operate on a similar method, on the start of every mission, a very strong and durable forward base will be deployed to serve as your center of operation. It has many functions, one very VERY important one is "Drop Scrambler".
The Drop Scrambler has capabilities to offset enemy advantage in reinforcements. After all, you are often dropped inside enemy territory and the Drop Scrambler is the only reason you are not immediately overwhelmed by an ocean of enemy drones. It interferes with landing algorithm and makes it cost-prohibitive to deploy large forces against you.
Notice that it is "cost-prohibitive" not "Impossible". The enemy's perception of you changes over time and if you appears to be a powerful threat either by blowing up their structure left and right or carving your own turf inside their territories, they might just be willing to pay the cost and deploy their deadly guardians to take you out. Surely, some unknown commander somewhere will thank you for diverging enemies away from them, but you won't be around to accept their gratitude.
More on that topic later, meanwhile, check out the new trailer!
Follow me on twitter @yc960 for more stuff!