CC Update month of July, 2016
New Game Modes and Online Mode
It has been a little while since the last update, hasn't it? Don't worry, we were quite busy!
We have created two new game modes; King of the Hill and Balloon Pop.
King of the Hill is exactly as it sounds. One player (or team) must stand in a circle to gain points while making sure the opposition stays out. If two opposing players are in the circle, nobody receives points. The hill is constantly moving, however, making it difficult for players to simply camp. You can adjust the size and speed of the hill to make it smaller, bigger, faster, or slower, as well as how many points are needed to win.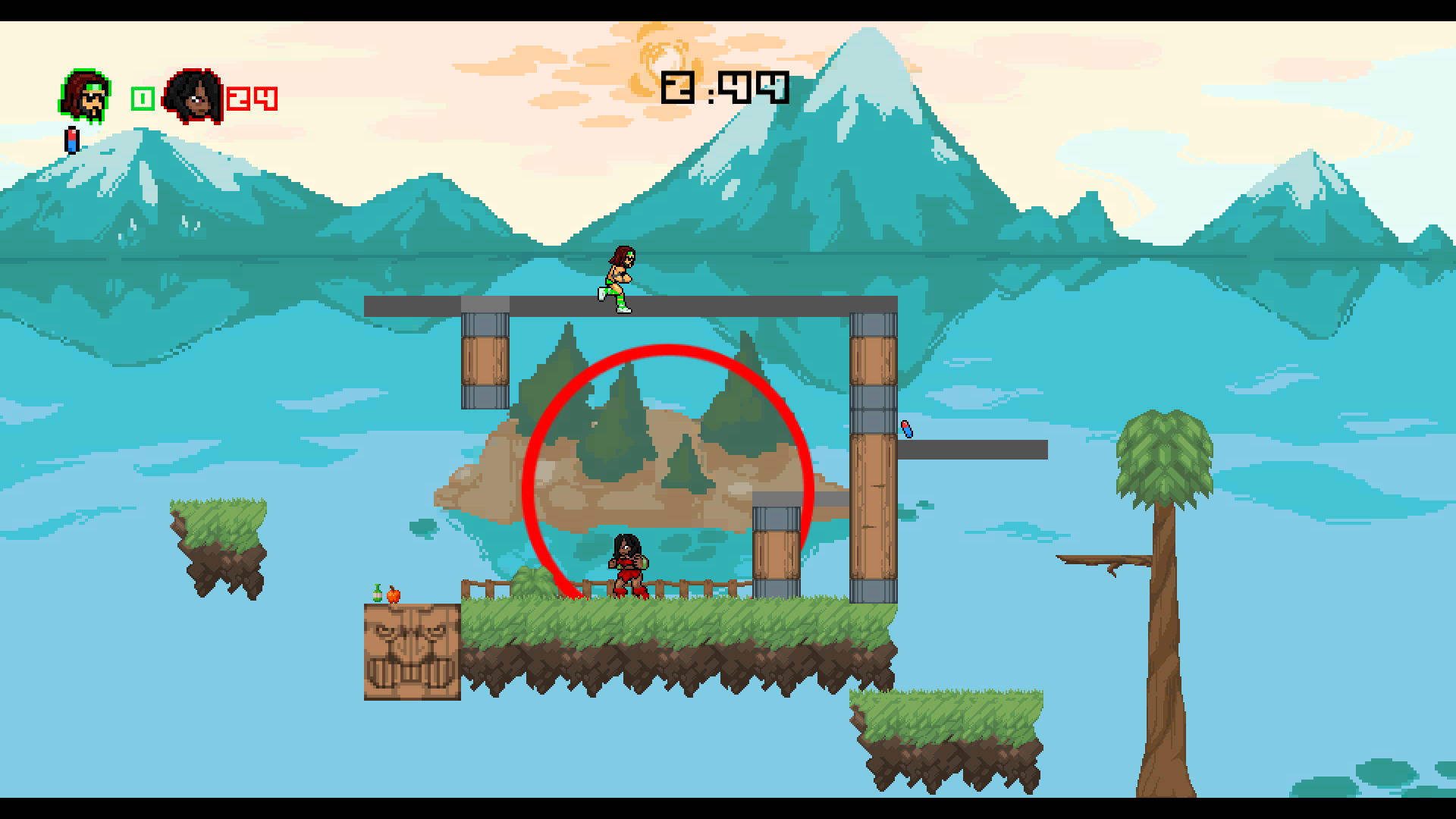 Balloon Pop is more objective focused: balloons will spawn in the bottom of the level, slowly ascend upwards, and blow up if they reach the top. Players must try to punch the balloons to pop them to gain points. Balloons have a little bit of health, so you can't just throw weak punches around to pop them all; if you see another player whittling away a balloon's health, why not charge your punch up and steal the points for yourself? If the balloons reach the top, nobody gains a point and a new balloon spawns in.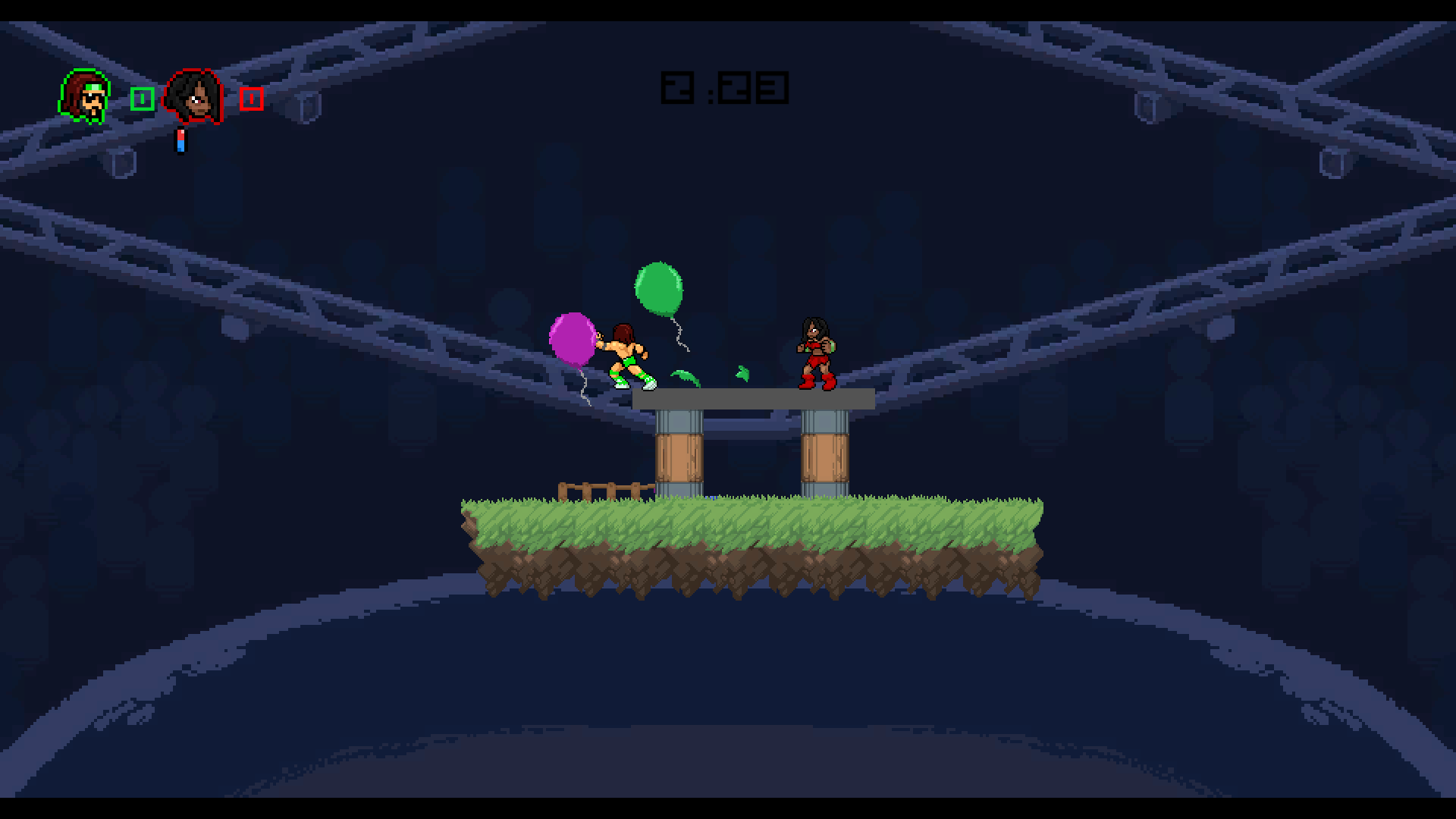 Implementing online took up much of the work of the past month and a half from the last update. It still isn't perfect, but it is nearing completion. To go online, simply select it in the main menu, and the connect menu pops up. You can host, join through LAN, or join online. Currently, you join online through IP. If you are in the hosting screen, your IP will be shown to make it easier to tell others (currently not pictured, but will be implemented).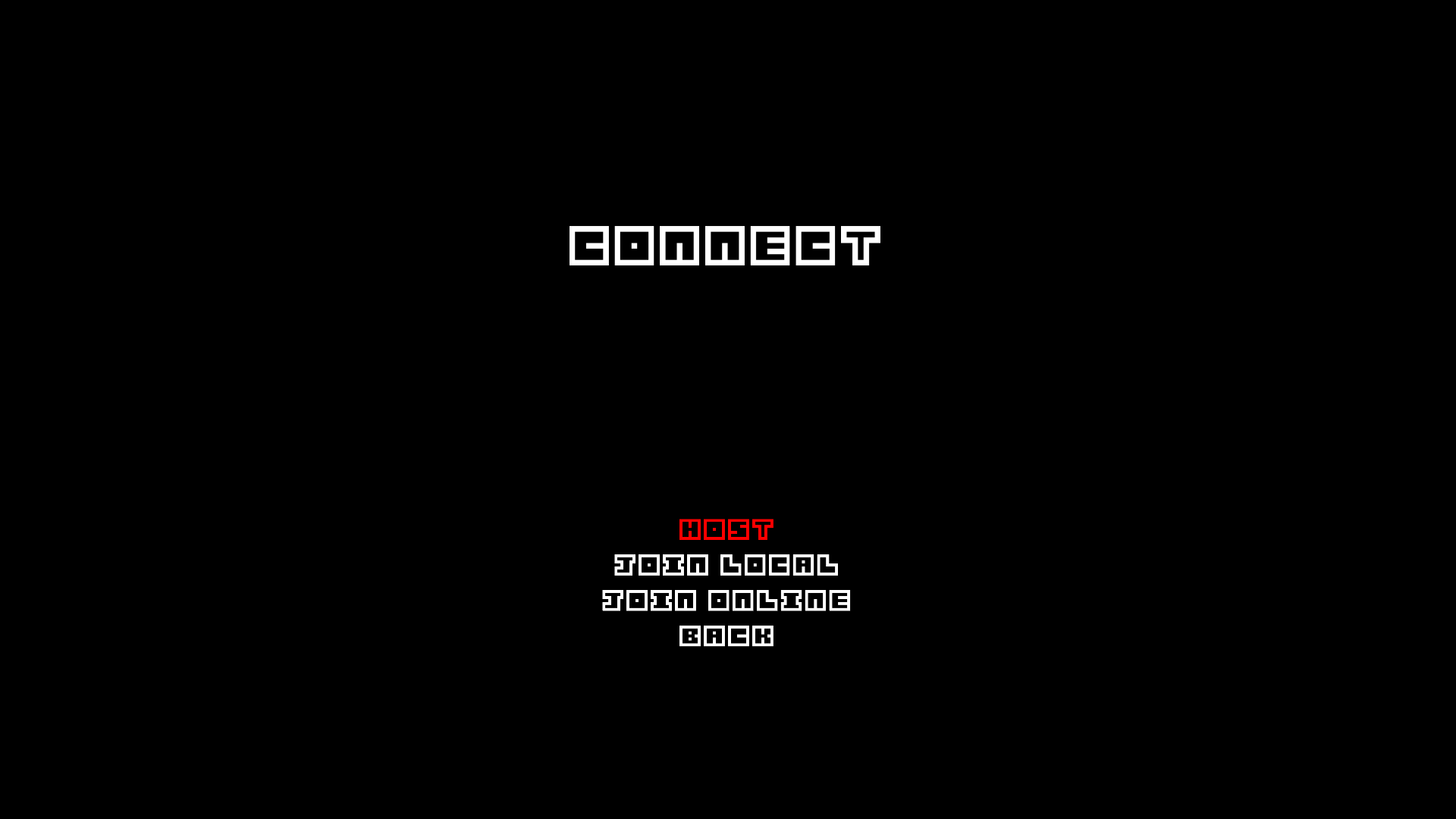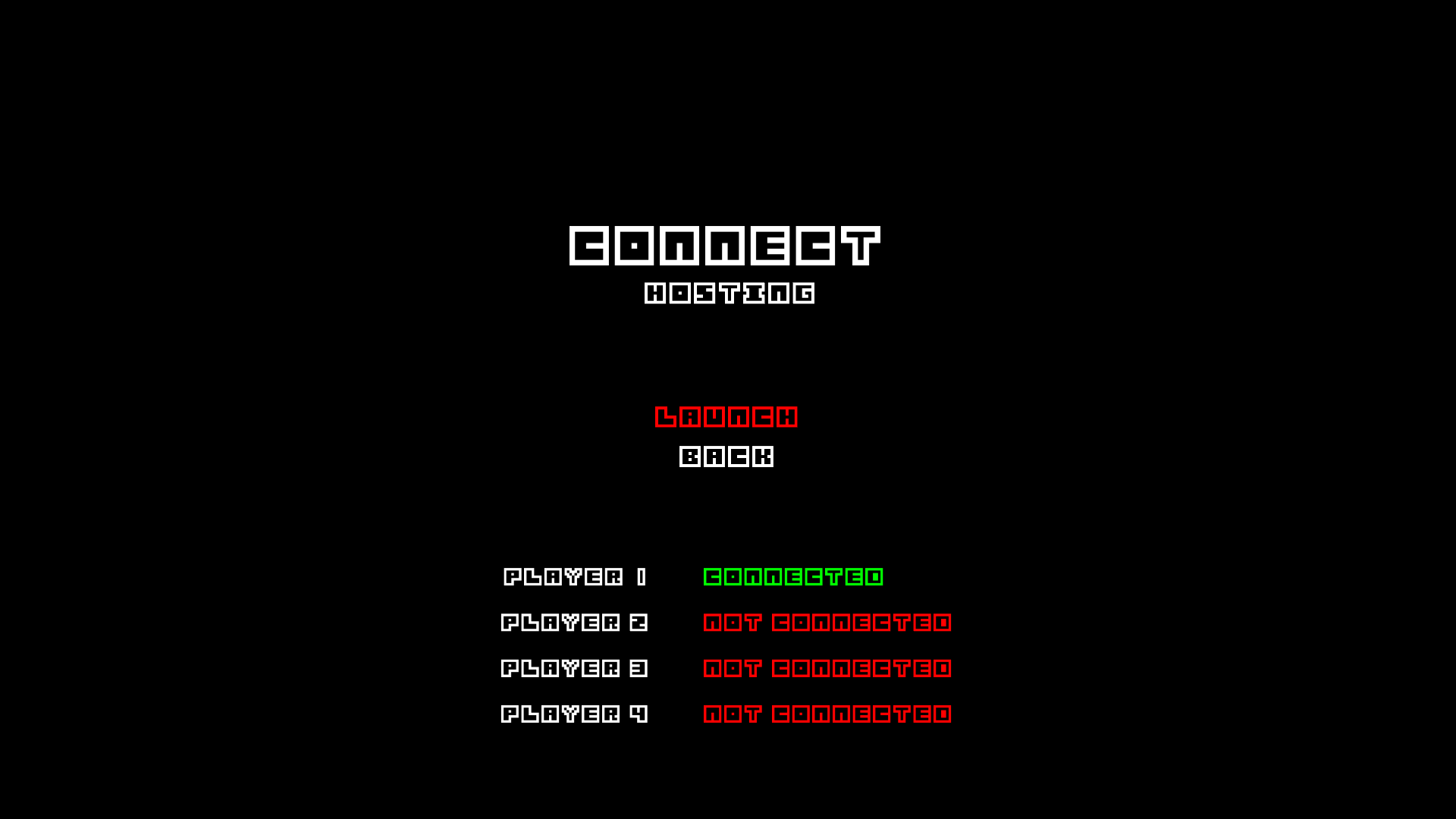 After up to three other computers have connected, the game can be started. You will be taken to a new main menu with the options of playing Arcade, starting a Tournament, or Quit. Only the host can select an option here. After selecting Arcade or Tournament, all players will choose their character, as well as input their initials.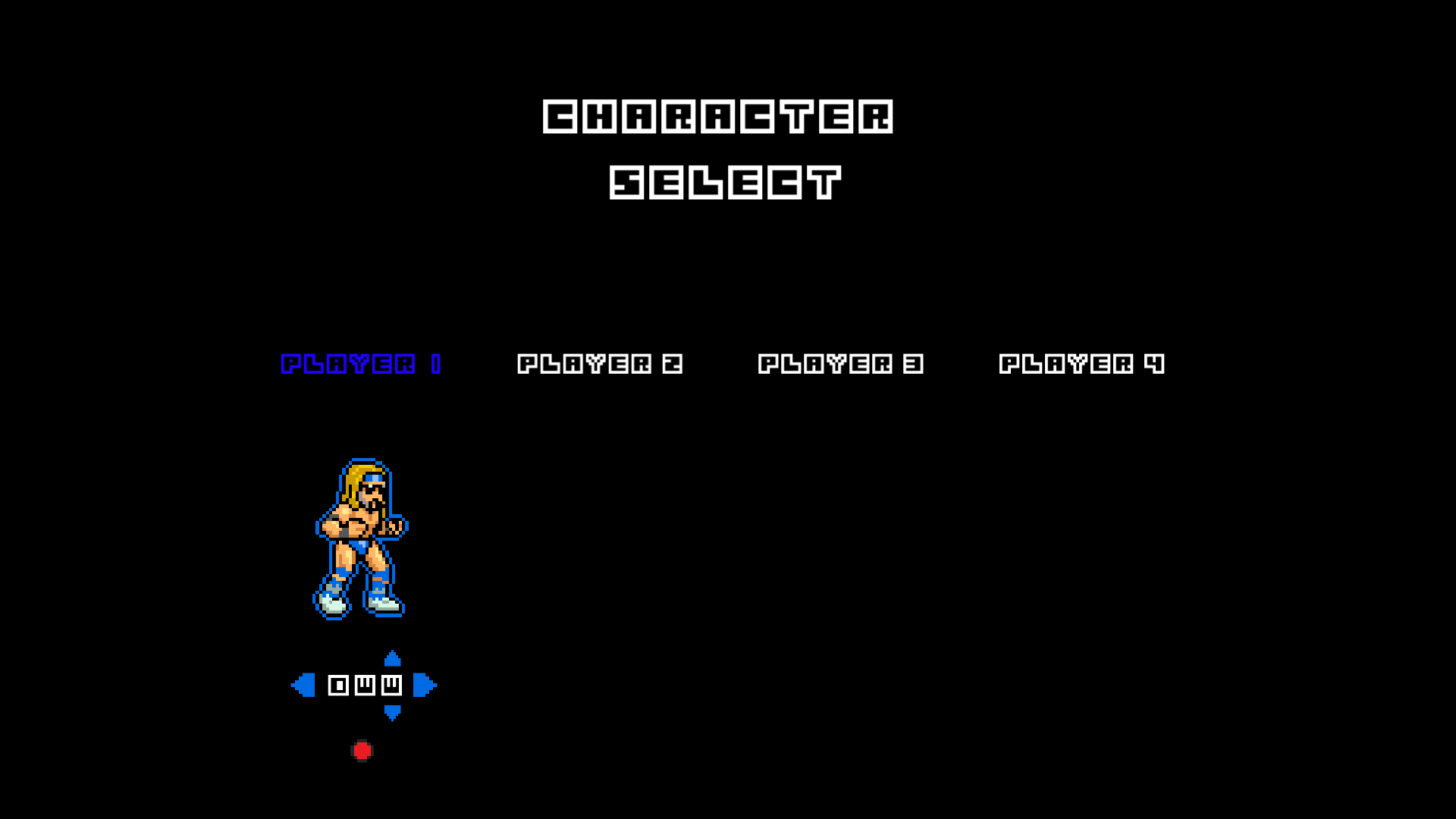 Online will allow a combination of connections to play: Three players could be on one machine and a fourth player can join through online, all four players could be on four different computers, or you can do a one on one with another player on another computer. We will also be implementing a spectator option sometime in the future.
Clothesline Carnage's development is still going strong! There is still a lot more to share in the future.
The next update will include a gameplay trailer as well as info for our Steam Greenlight page. More info should be available as early as the first week or two of August.