Being in Early Access means constant work on improvements and innovation to meet the demands of our players! Last Friday we released an update for our 2-4 player party game YamaYama and with it came some big changes that players will certainly notice. One of those changes was to the gamemode "Tap to Explode" which is now known as Bee 'em Up. The game mode revolves around controlling the bees in the beehive on your head, by tapping the action button. After tapping it to the explosion point the bees go out in style and attack anyone within the radius. Getting an opponent in the radius grants you a point, while missing players gives you a minus point.
Before, the game mode had a temporary circle placed around players as they tapped the action button. With each tap you'd be notified with a number how close you were to exploding. Now, all players have a beehive on their heads, and each time they press the button the bees start to swarm further out in a larger radius. As the radius reaches its limit, the bees attack anyone within it.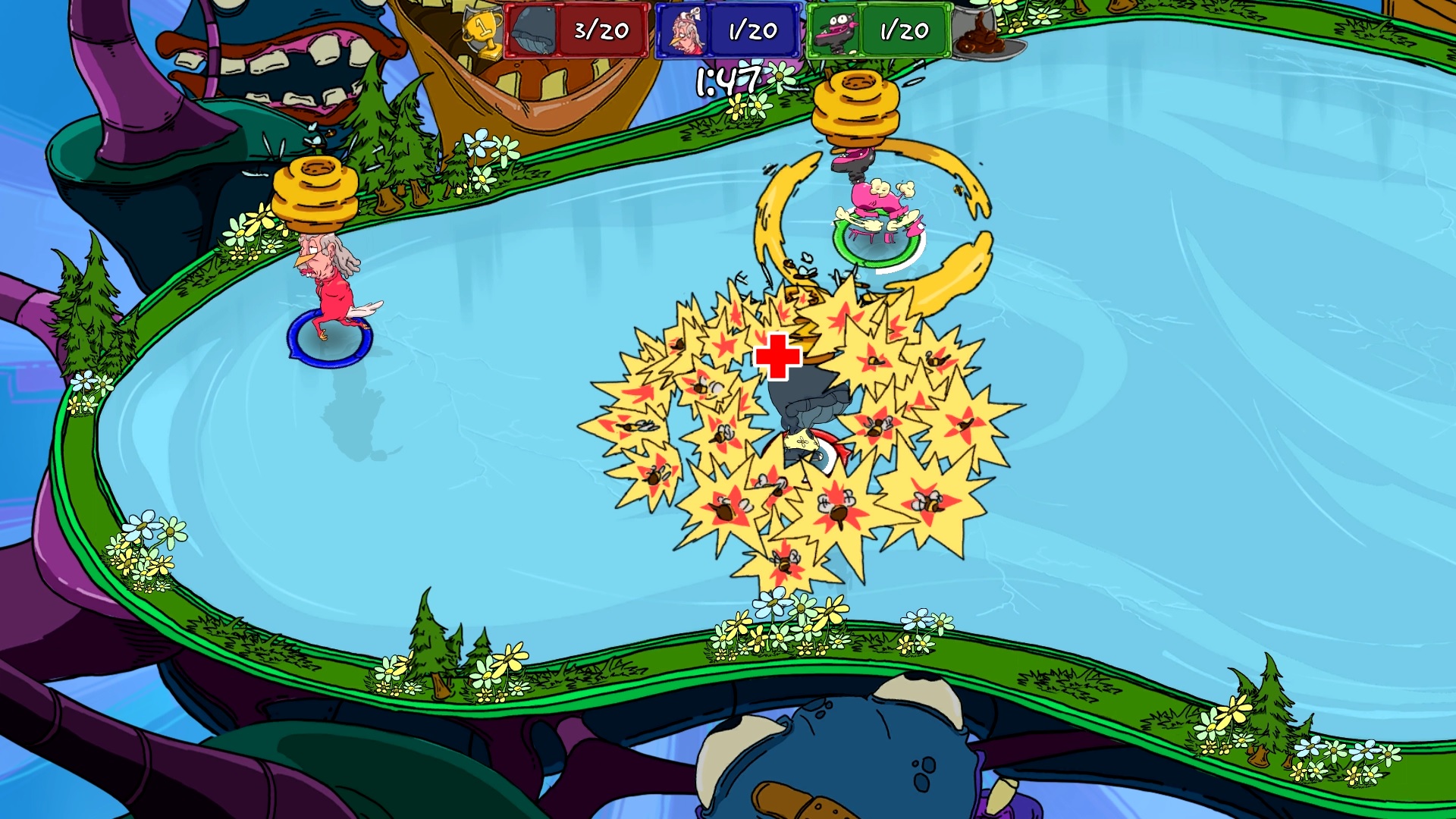 Above you can basically see the evolution in screenshots. At the beginning the swarm radius grows, then explodes, and slowly it fades away as you have a cooldown before the bees can attack again. So you must time your attacks carefully. Not only do you get a minus point for missing your opponents, but you must also wait for the cooldown before you can start your next attack. But as most of the work probably went towards the animation, we should probably share some gifs, right?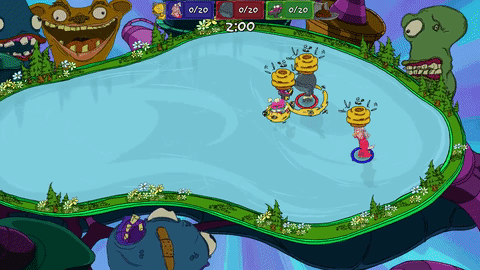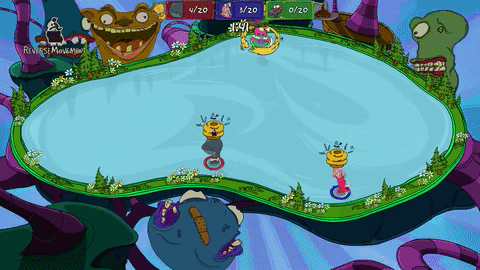 As we're still in Early Access, we now try to gather as much feedback as possible (so please leave some in the comments!) and get other suggestions to what we should add in our next bi-weekly update - coming Friday April 29th. If you want to learn more about YamaYama check the links below!