Hello Guys,
as we had unfortunately many tests in the past few weeks we haven't been able to finish a new patch. However, we are working hard on the new editor, but for that we had to rewrite the entire map generation and save Script.
In the screenshot you can see that the new maps now consist of many more blocks and you can paint the blocks with the soon coming new textures. So there are completely new possibilities to create your maps.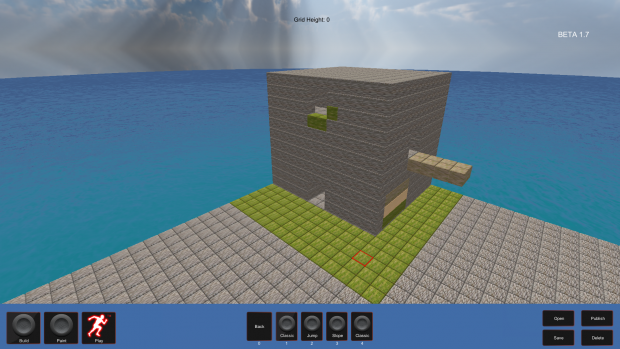 ---
Greenlight
We are on Steam Greenlight now ;)
but only as Concept.
However, you can visit us there and vote for us :D
Thank you for testing it!
Greeting
Dominic
Lead Developer