Been working hard making external defences for Industry, and added 3 new items.
The first being force fields which absorb pretty much anything, although if your power goes off, so does the forcefield: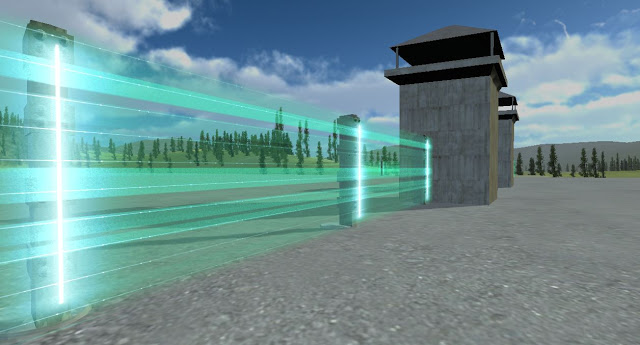 If you don't like the idea of that then you can try good old fashioned walls, which are pretty strong and robust but cost a bit more to construct and need repairing.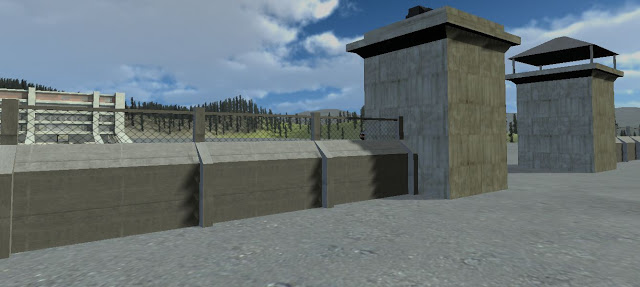 Added to these are 2 types of towers. One which you can send bots up into with sniper rifles etc, and the other being defensive turrets with an added high defence.