Preparing for the next update takes a lot of work, but it's worth it!
First, we've been adjusting the arm joint stability. This has led to less erroneous behaviour and better interactions with physics based devices such as the chopper! Climbing is more reliable now, although it is still very much the first iteration and we've improved falling/collisions as a whole.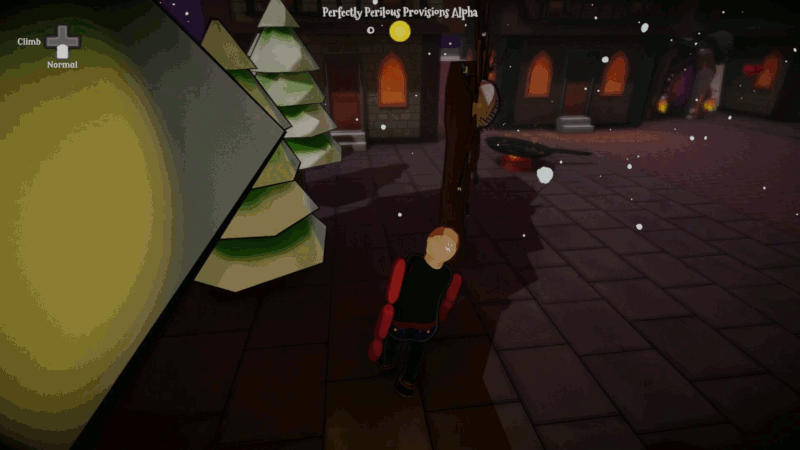 We've also begun integrating character customisation, with skin colour choice and face choice. We're working on hair though so you'll have to settle for a bobble hat for now.



Finally, we've been setting up the first side quest for Perfectly Perilous Provisions, involving a three part task featuring our very own trans-dimensional postmaster!



We're just putting the icing on the cake for this new update and hope to have it out really soon. Then we'll be dropping information much more regularly!