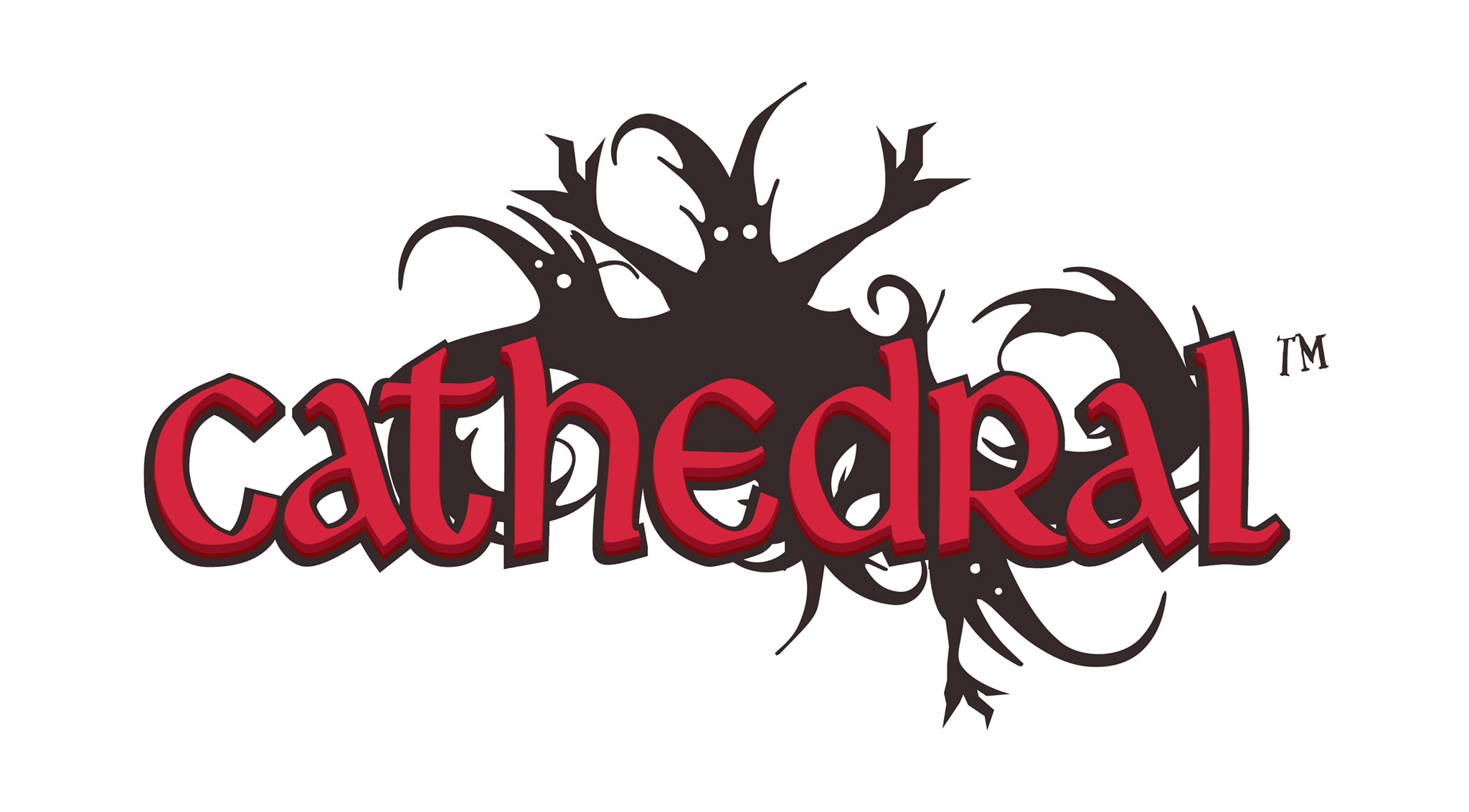 Like last time, we've managed to stay quiet for a bit too long :). There are a lot of big and interesting things happening right now with both our company Decemberborn and Cathedral itself (stay tuned, we'll post about it once we can).
Some things we do want to share this time, are a few redesigns of an existing area, as well as adding a couple of new areas.
Redesigning Shade forest
Aron and I spent a lot of time a while back fleshing the major structure of the game out and getting it written down in our design document for the game. Seeing how it all fit together, and trying to concretize the specific emotions, feelings and thoughts that we want a certain area to invoke in a player, I realized that our current invocation of the area called "Shade Forest" wasn't up to par with the rest of the game, especially not the newer areas.
For reference, this is the old version of Shade Forest: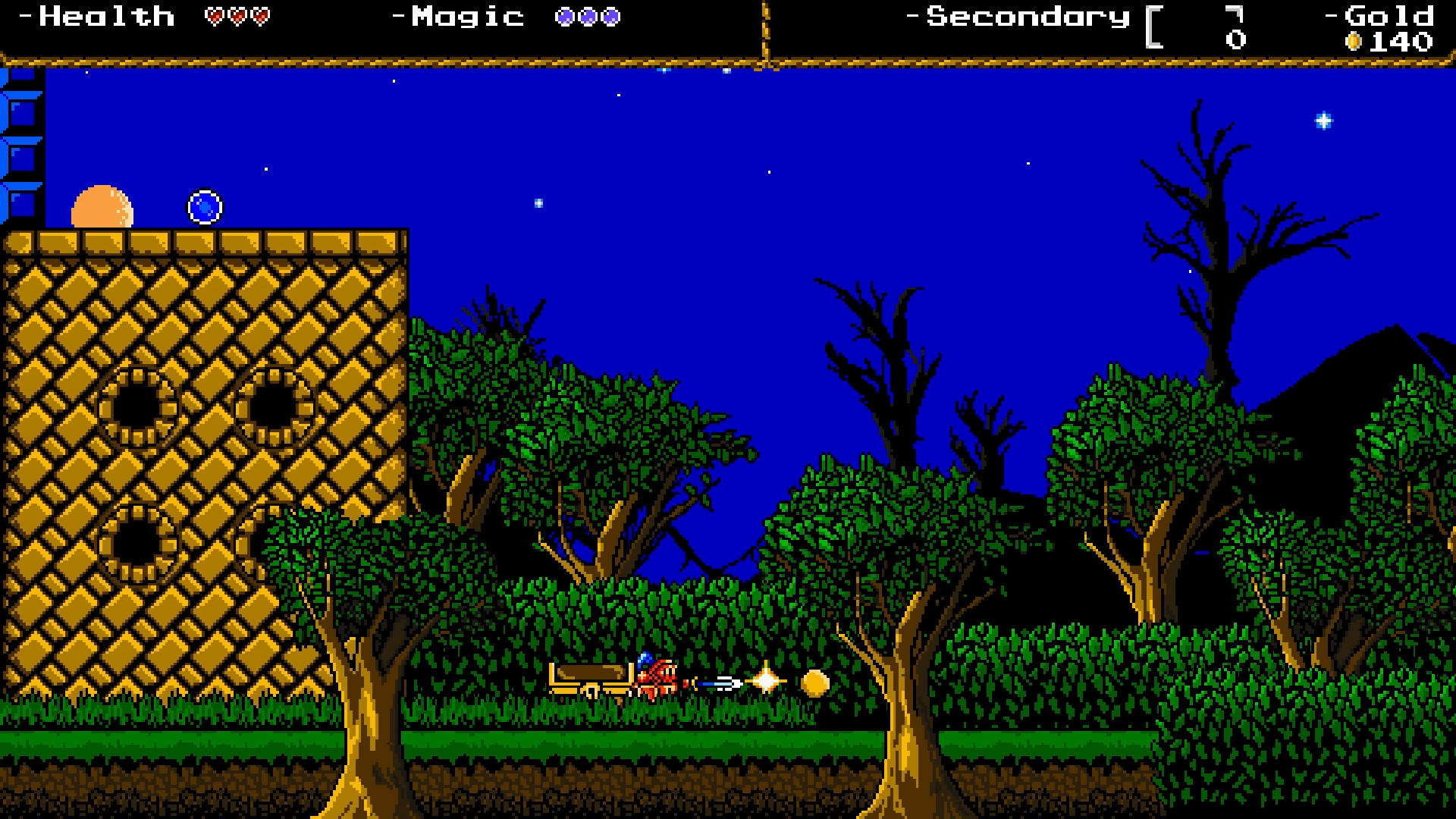 It's not bad, but I could do better. A few things about it has been bothering me:
It actually looks a bit too modern. Even though we "cheat" with what the NES could do all the time, the style clashes way too much. There's too many colors on-screen at the same time and too many parallax scrolling layers (it's easy to get carried away with features like this).
We initially envisioned this to be a dark and haunted forest, but for a forest, it lacks the necessary depth and darkness that we were initially thinking about.
So, I present the complete overhaul of this area. Still called "Shade Forest", but featuring new graphics, and Aron is currently working on a new soundtrack for it: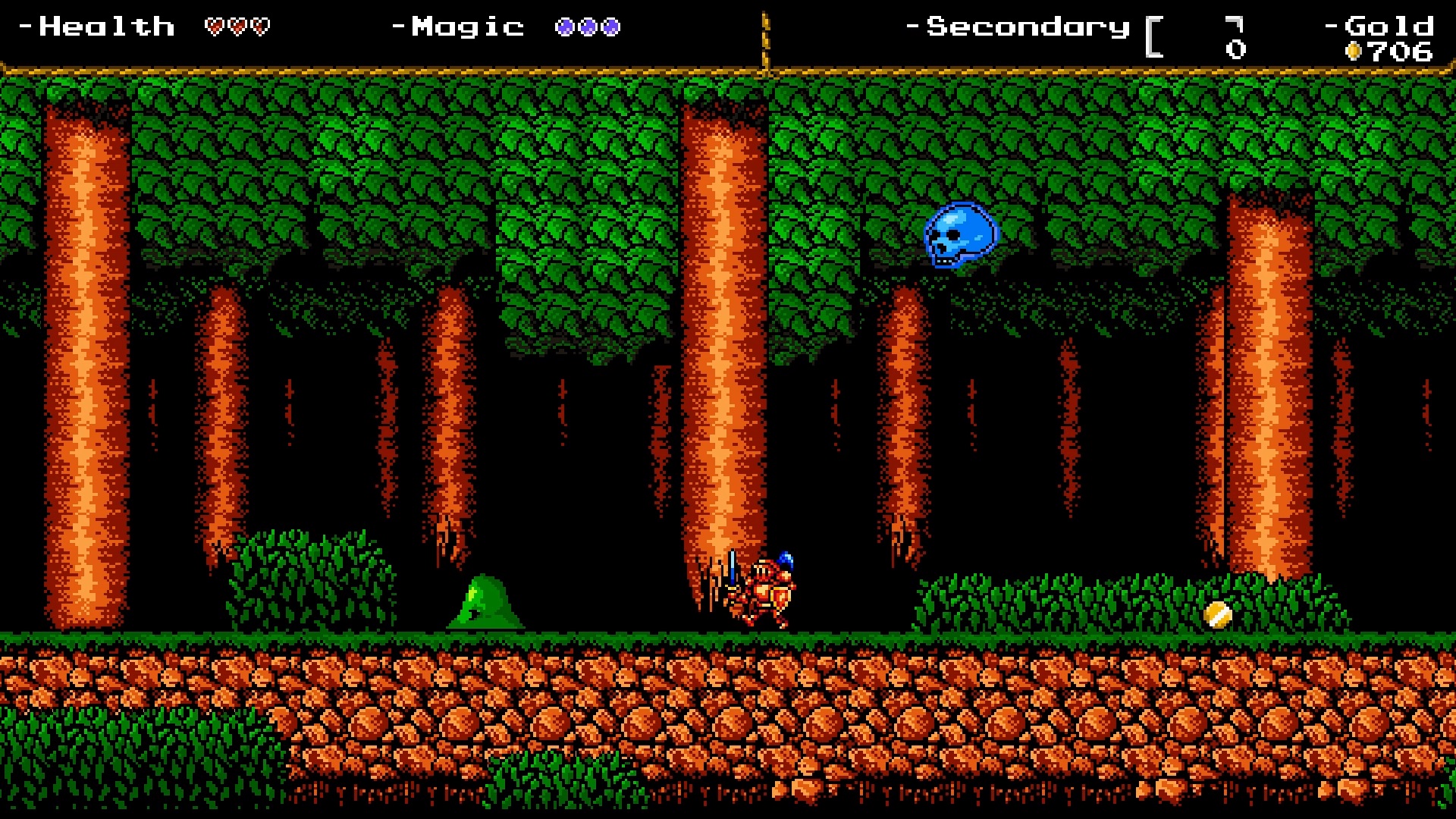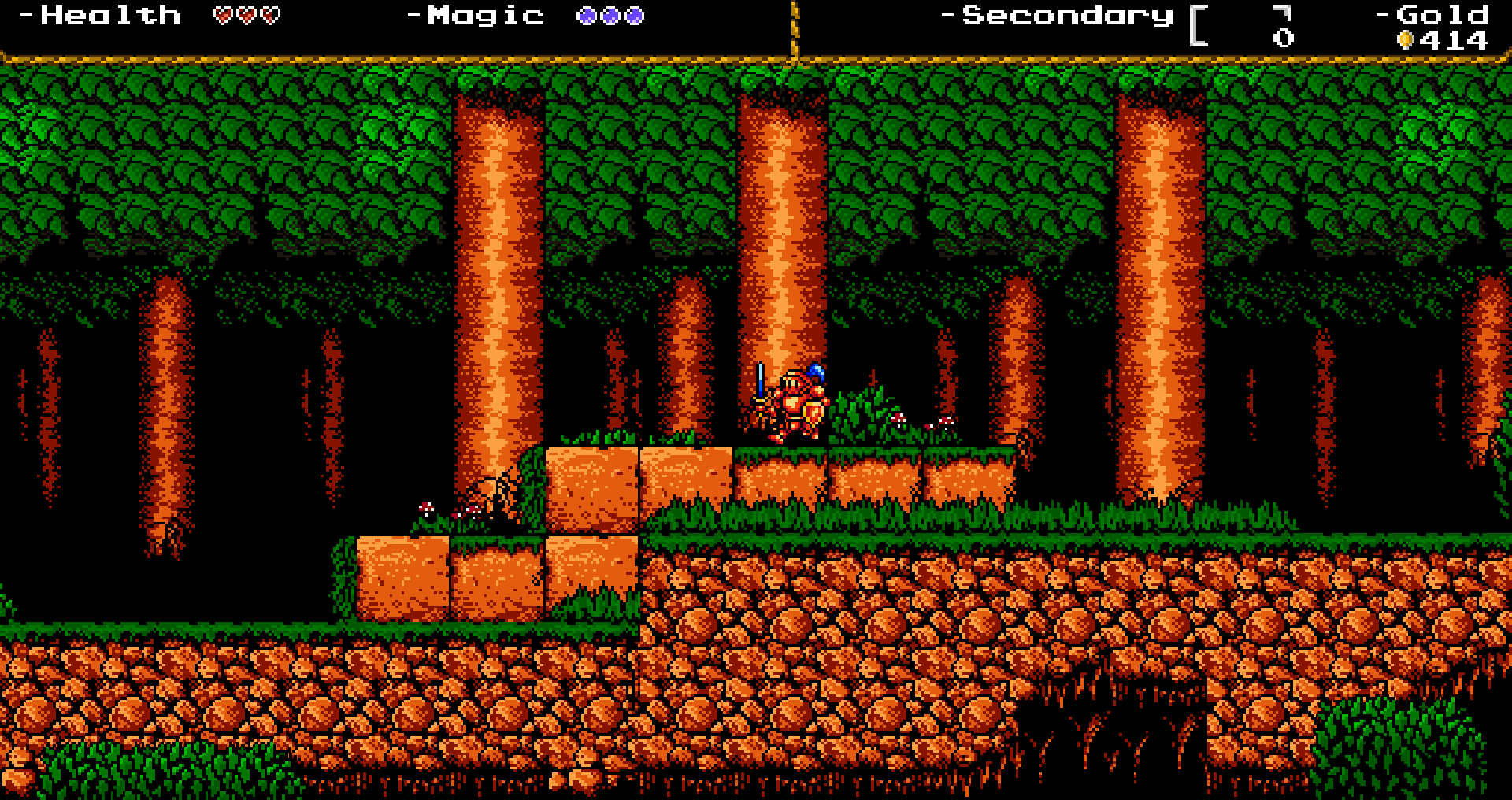 This style works a lot better with the current areas that we have, but please do tell us what you think. We're always interested in feedback and opinions :)
Finally, before starting to take a look at some of the new areas, we have one last screen for you for our current work-in-progress which is a transition from Shade Forest to a new area called Poison Pavilion: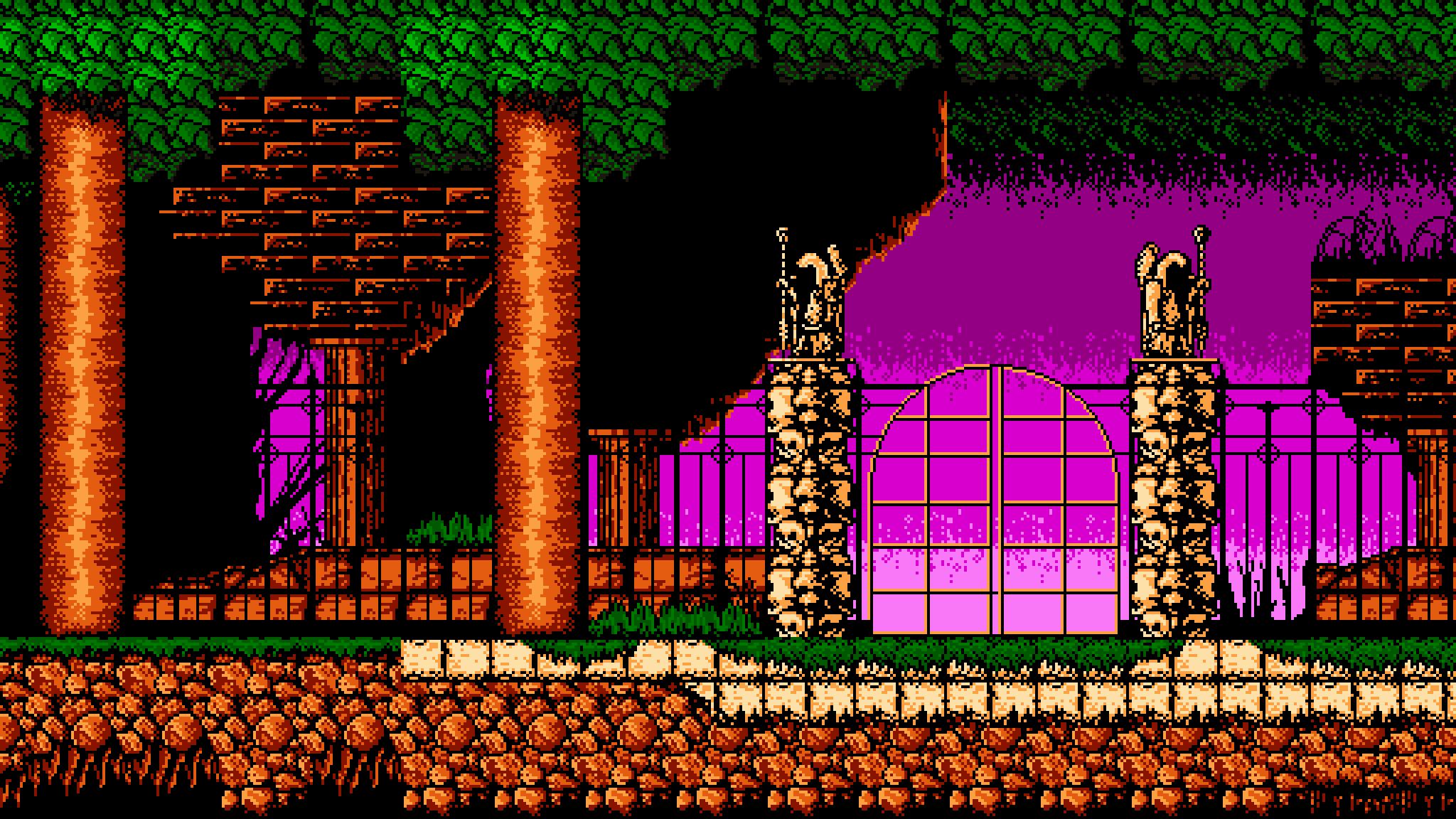 Now in order to actually gain access to Poison pavilion, you'll have to perform some minor quests first. But I won't spoil those :)
New area #1 - Poison Pavilion
So of course, the next area that comes to mind that I want to show, is Poison Pavilion. Accessing this area will allow you to finally reach the second dungeon of the game, the Necromancer's Den. The necromancer is slumbering deep inside these walls and you need to wake him up in order to acquire one of the seven elemental orbs in the game from him. To do so, you need to fight your way through Poison Pavilion, find the den and finally figure out a way to wake the Necromancer up: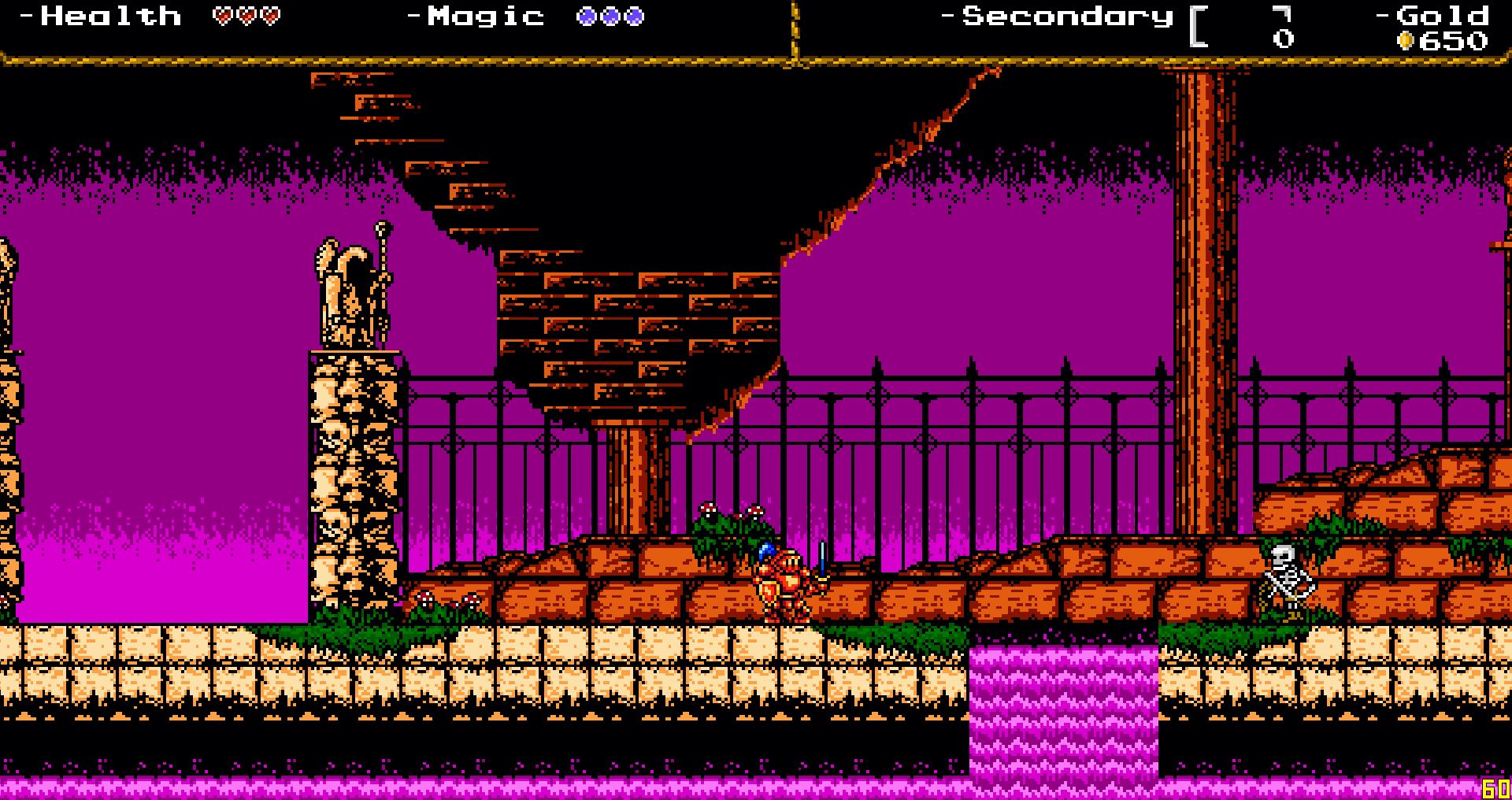 The following gif turned out pretty big, so it might take some time to load: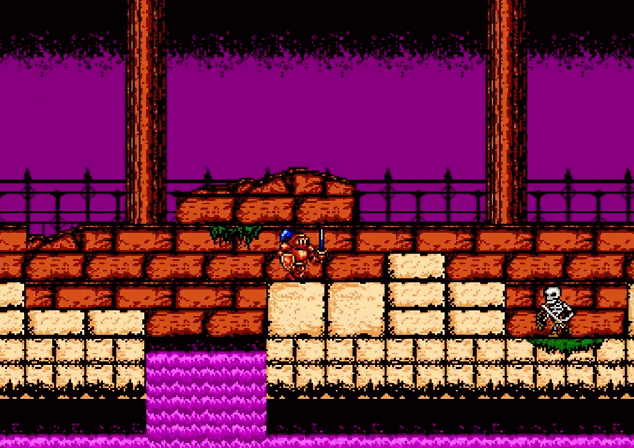 New area #2 - The Meadows
We haven't nailed the name for this one yet, so I'm currently just going to call it "The Meadows", even though we have a few other names we're throwing around. It's one of the brighter areas of the game, connecting a few different parts of our game world.
Don't let the sunshine, bed of flowers and fluffy clouds fool you though. The Meadows is a deceptively difficult place with a lot of dangers that might not be entirely obvious at first.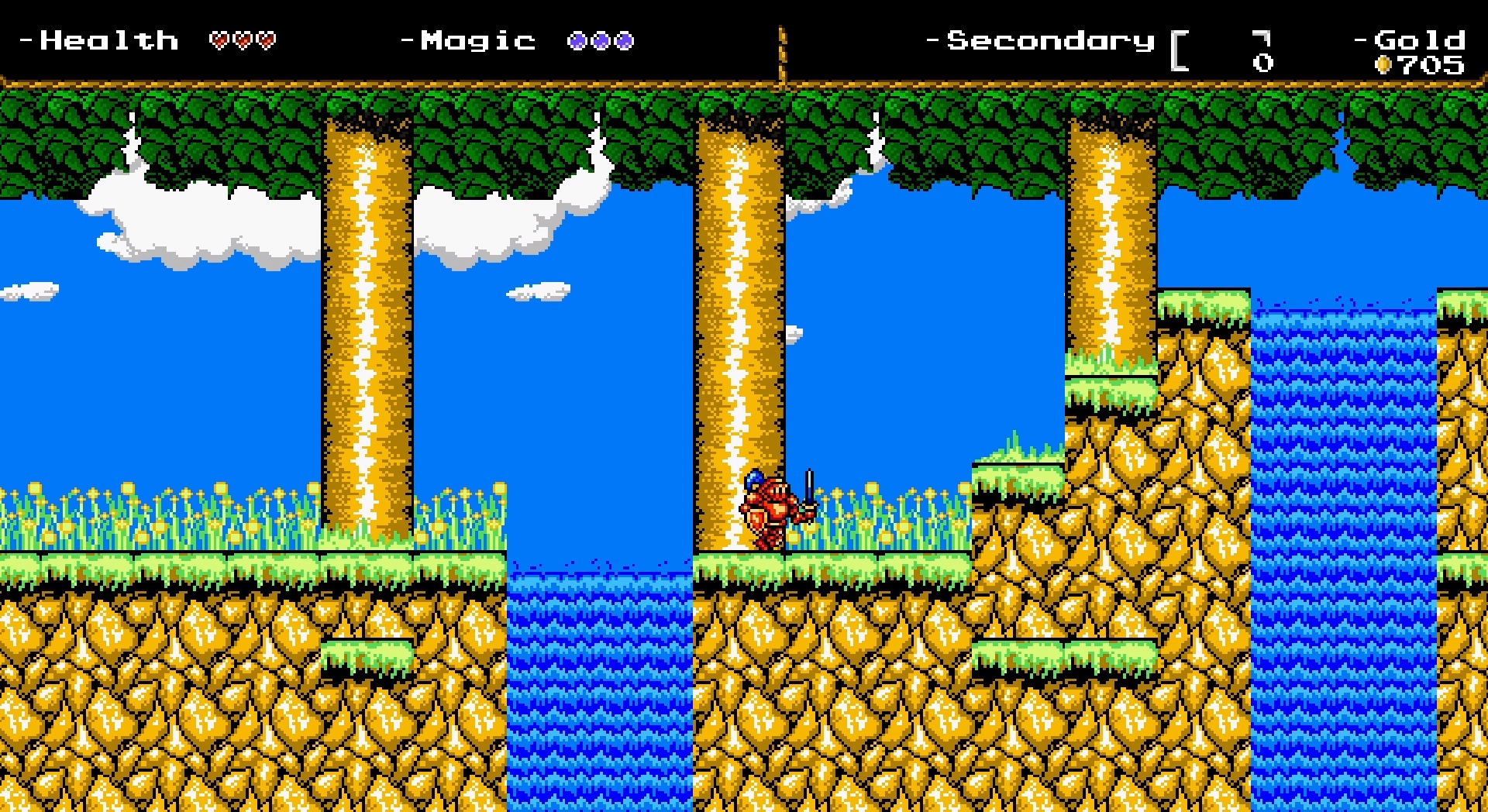 I had a lot of fun designing this area. We wanted to have some buildings such as watermills and maybe a few windmills in the background too. I played around with the watermill design. You can also see the color cycling effect in our water sprites in this animated screenshot: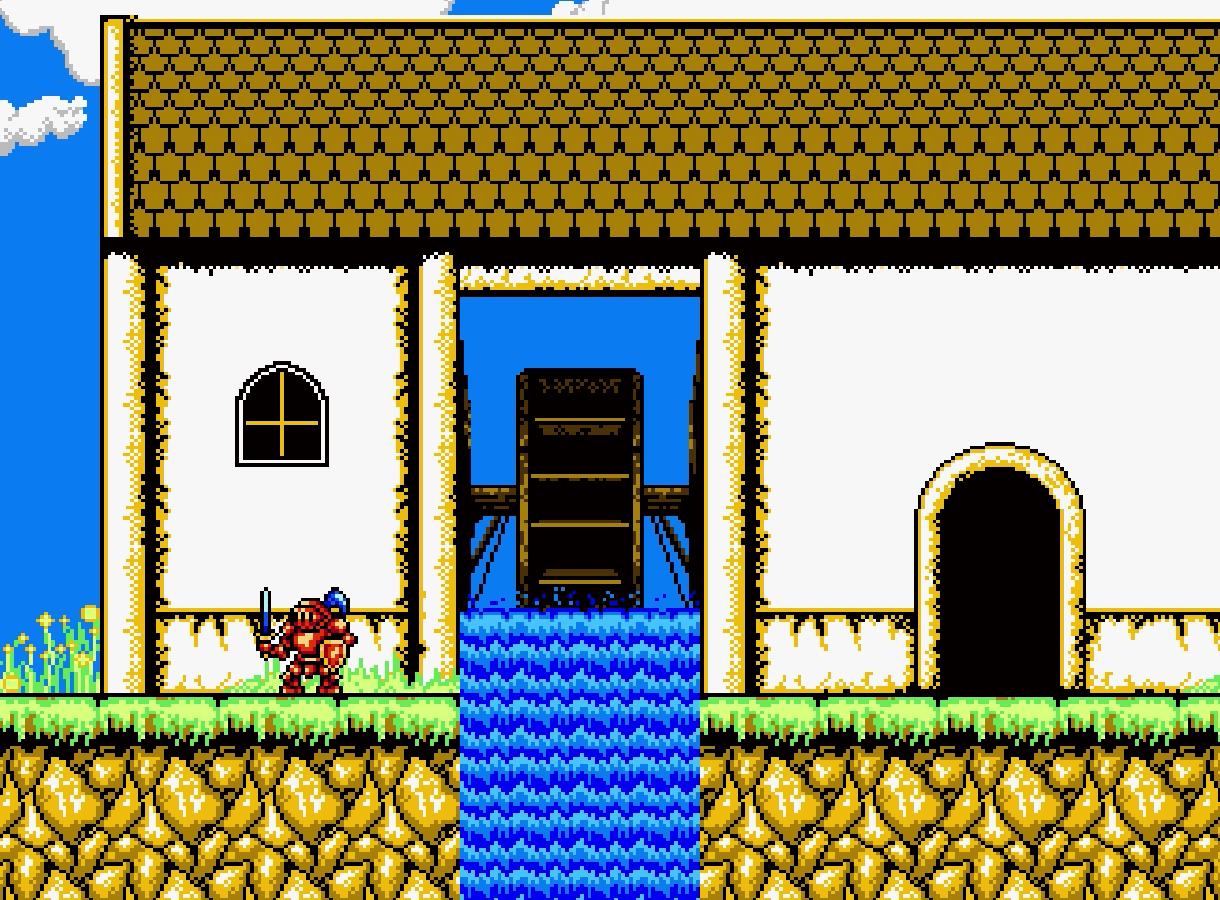 Finally, there's one other design aspect coming into play here. Basically, I decided early on that:
If there's a visible door, you're supposed to be able to go through it, sooner or later. In a nutshell - I don't want to place doors as props only. If it's there, it's something you can interact with
There's no such thing as a bottomless pit. If you can jump down somewhere, you should end up in a new location.
With the second one in mind, you can of course jump down all of these waterfalls and end up in a slightly less bright location. Here's a zoomed out view of the current work in progress for The Meadows: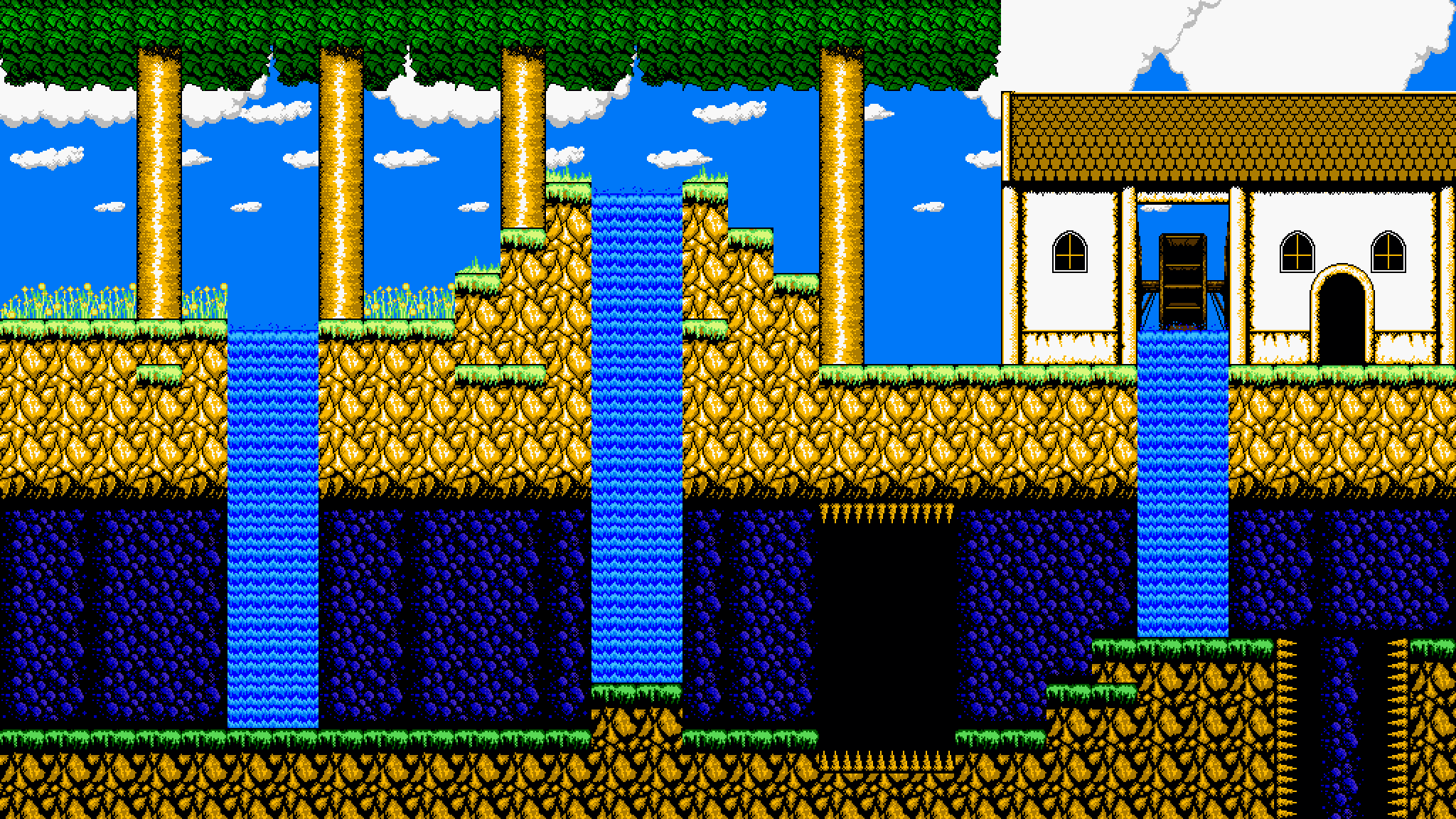 The screenshots we've shown you so far from both this and the other areas, have been relatively limited. There's a lot more ground to cover than what we're showing here, but hopefully we've shown you enough of the style to get an understanding of where we're headed.
As always, feel free to comment and tell us what you think.
// Eric Lavesson. Founder and lead programmer of Decemberborn