Fenglong has been busy churning out new Thunder faction units having recently finished the Thunder faction bulwark blocker unit that we showcased last week.
Feng has since finishing the bulwark turned his attention to the Thunder faction anti air unit and has just finished working on the new Vander tower and sent in the first render showing the new Thunder Vander unit in all it glory!..
To anyone that has played the original Netstorm one will notice the render is done in such a way as to also due homage to the original Netstorm unit information picture.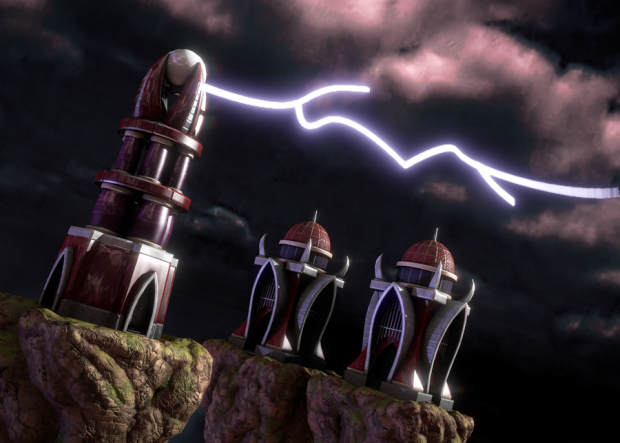 Enjoy and be sure to let us know what you think of Fengs latest redux of classic NS units..