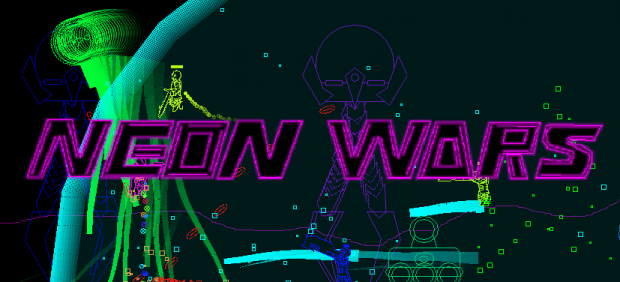 Neon Wars
by John Andrews
In this game you fight waves of enemies throughout 40 levels until you reach the final boss. Each enemy defeated gives a certain quantity of neon that makes the level progress permanently, this neon can also be used in the shop to buy new weapons and upgrade your armor. In the shop, you also have the option to upgrade your stats to improve your combat capabilities:
Attack - Raises your attack damage.
Defense - Reduces damage incoming from enemies.
Agility - Reduces usage time for swords, and allows you throw grenades farther.
Speed - Improves your movement and turning speed.
Energy - Improves your energy regeneration speed.
Hit Points - Improves your hitpoint capacity and regeneration.
In the shop you can also equip swords, thrown items, and special abilities for free once you've unlocked them.
Fight throughout 40 levels, 7 bosses, and a great variety of enemies until you finish the game!
Downloads:
Windows version: Indiedb.com
Android version: Indiedb.com