A brand spanking new Neofeud trailer with tons more footage of the game! Do check it out and share it around! We're always looking for more potential patrons to help make Neofeud a reality.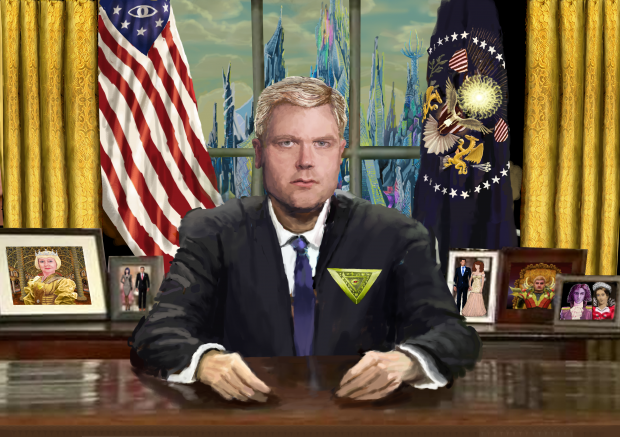 Final version of Chief Executive President of the Illuminati, Shadow Emperor of the Transglobal Federation and Master of the Earth-Interplanetary Union (EIU), Xenophile.
You may notice some modifications to the flag, and some familiar family members. This is Neofeudalism, after all.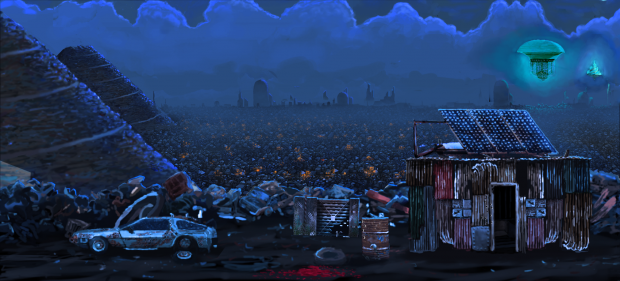 Neofeud game scene, inspired by mass-dumping of refugees and poor into one place to forget about them.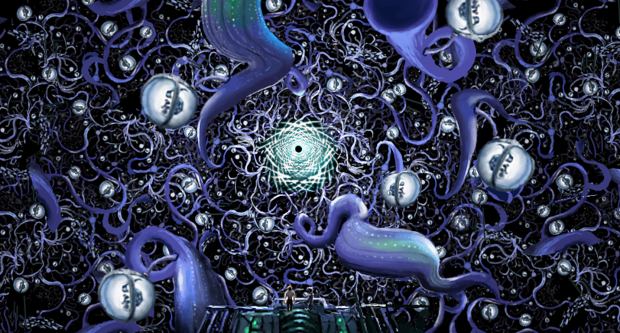 Finally, some cryptic art which got featured on hardcore gamer through #screenshotsaturday. Into the Mind of God.

"Really, we need to go, now! We've seen your death in the future, and there's no time-"

"My boy, I have seen into the eye of Brahma as he blinked away fourteen billion years, our world wiped from the eye of God like a pale blue mote of dust in a teardrop."

"I assure you, there is always time."
At present, Neofeud is nearly completed and I will be putting out another call for beta testers, as well as voice actors soon, schedule permitting. So stay tuned and be sure to vote! (You may not have that privelege if the near-future of Neofeud comes true! AHAHAHAHA!!!!! *cough*)
Seriously though, thanks to all Neofeud's patrons and supporters. Without you, this project would remain a figment of a slightly deranged individual's imagination.