Rest in Jelly has like 1500 words describing the plot. Obviously, you can't throw a wall of text to the player and that's why we decided to create a little comic that will drive the player through Jack's adventure.
Today we want to show how it started and how much it can change when you have in your team an artist like Alba, who studied in the Barcelona's renowned Joso school. Next there is one of the sketches Alba drawn after Dani told her what the idea for the page was.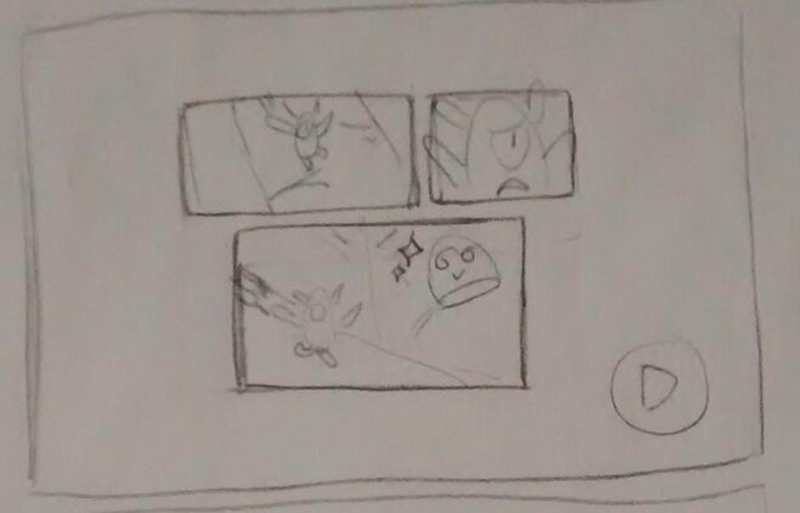 And only one more was created, she get the idea from the very beginning and started to work in the final art, shown just below.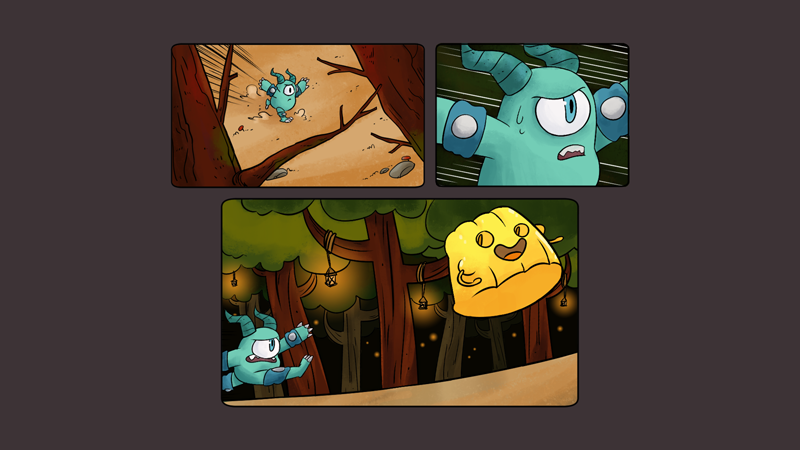 Hope you enjoyed this little piece. Do you like the comic? Do you think it's a good idea to use it as a narrative driver?
Thank you