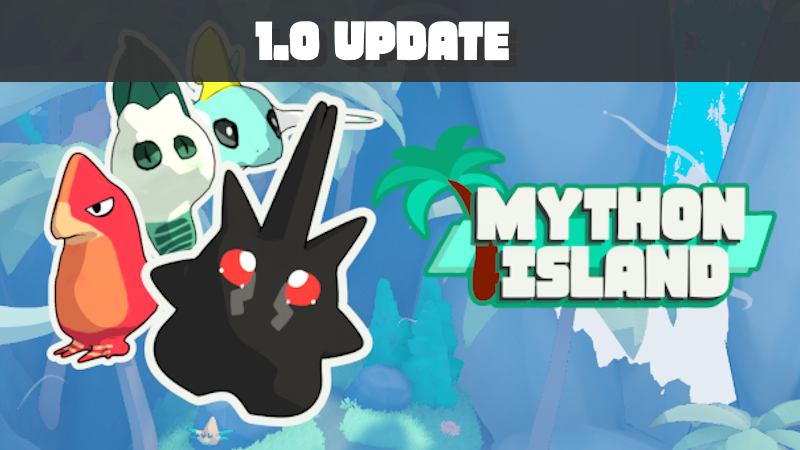 Hello everyone! Visionstead Studio here happy to say that Mython Island is complete! I've uploaded version 1.0 and it is now live for everyone. This marks the full release of Mython Island. To celebrate to game will be featuring a 25% launch discount, many thanks to everyone who supports my game.
Steam Page: Mython Island
Mython Island is releasing with an Open Island Adventure Mode, 3 Different Survival Modes, and over 100 unique Mython to encounter and collect. Version 1.0 brings fixes to a handful of bugs in the game as well as improves on optimization. More details can be found below.
I sincerely want to thank anyone who has given this game a chance, it's been a long journey to get to this point but I wouldn't have been able to do it without the support from players over the development process. Thank you all.
Mython Island is now content complete with all of the features and Mython I wanted to include. I hope that everyone who plays enjoys their time with the game. If you wish to be part of the community I have a Discord server setup below. Feel free to stop by with any questions or just to say hi!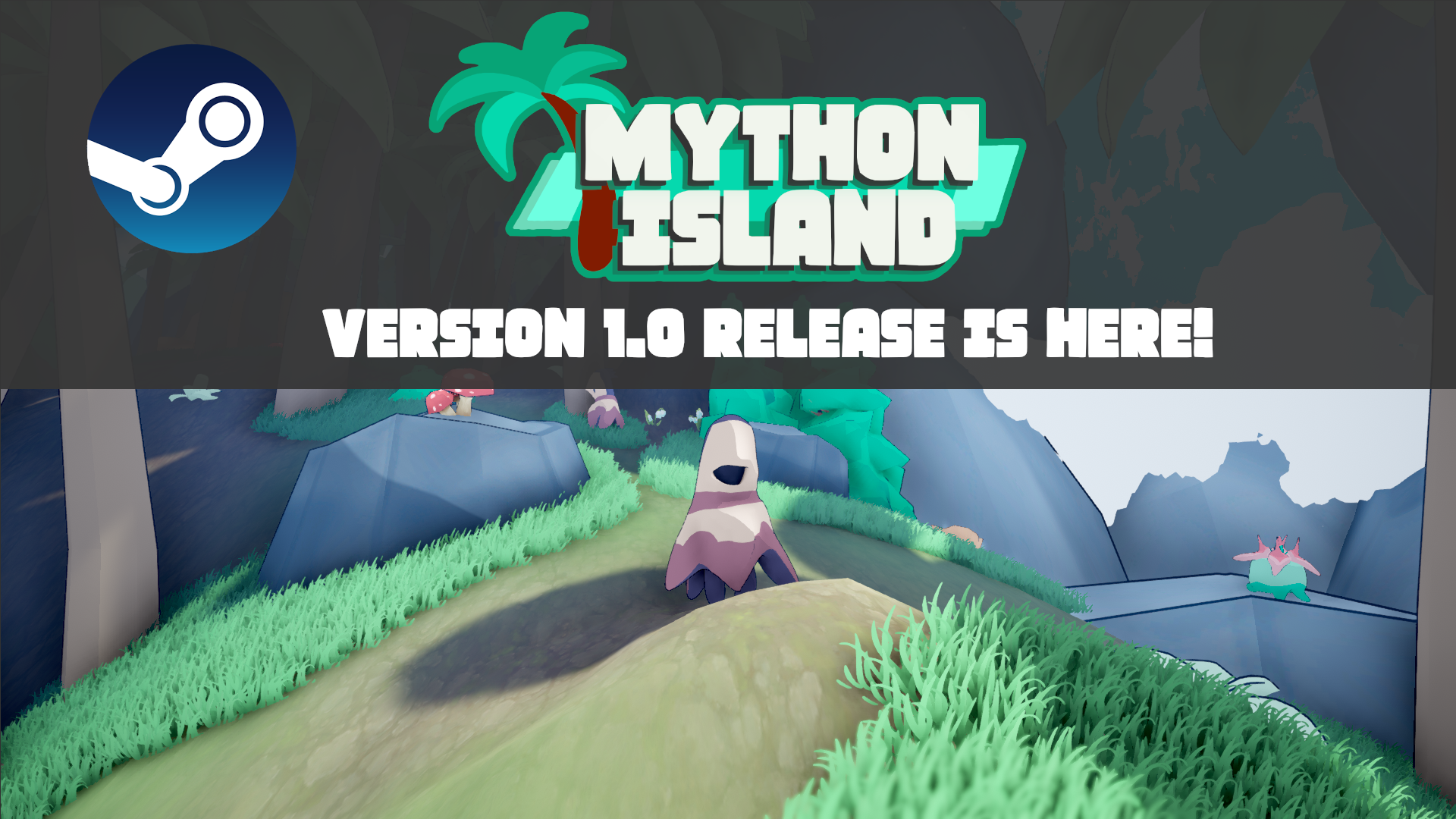 Come join the community!

Otherwise for future updates please follow Twitter.
Below you will find the list of fixes.
Thanks once again for supporting Mython Island.
- Visionstead Studio
So What's Changed?

- Fixed Graphics Changes not Saving Properly in Menus (Visual Bug)
- Improved Post Processing Effects for Better Performance
- Adjusted Colliders in various areas within the Island Adventure Mode
- Adjusted Cursor Display Settings
- Added various props to Island Adventure Mode
- Fixed Battle AI to react to situations more intelligently
- Adjusted Shop Prices for Certain Items in game
- Improved Compression for Game Files