March 20, 2020 – South Bend, IN – Abrams Studios is happy to announce our game Morels: The Hunt's Big Spring Update is live today on Windows PC (Steam). We are also running a Special Promotion of 50% Off to celebrate the update until March 31st at 10am PST. A discount this big just a few months after launching was not really in our plans but with more people home and having less money due to the far reaching effects of COVID-19, we felt this was the right thing to do. Morels: The Hunt is an immersive gaming experience about mushroom hunting and photography while being surrounded in a beautiful, interactive nature and wildlife setting spanning across the United States. Have a look at the Trailer here Youtube.com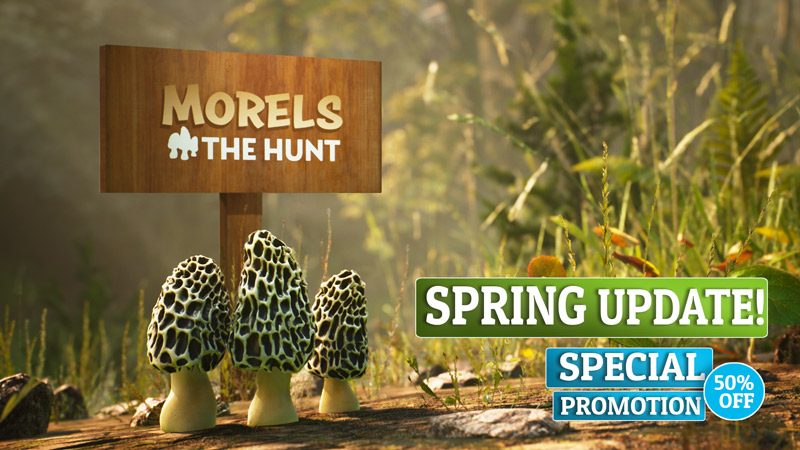 Description
Morels is a relaxing adventure game about mushroom hunting and wildlife photography. Find as many morel mushrooms as you can while capturing photos of wildlife that you encounter, all while enjoying the sounds and experiences of nature surrounding you. Starting in the southeast region of the United States, you will get 100 days per season as you unlock new regions along your journey and discover hunting secrets, along with a few surprises!
Morels Spring Updates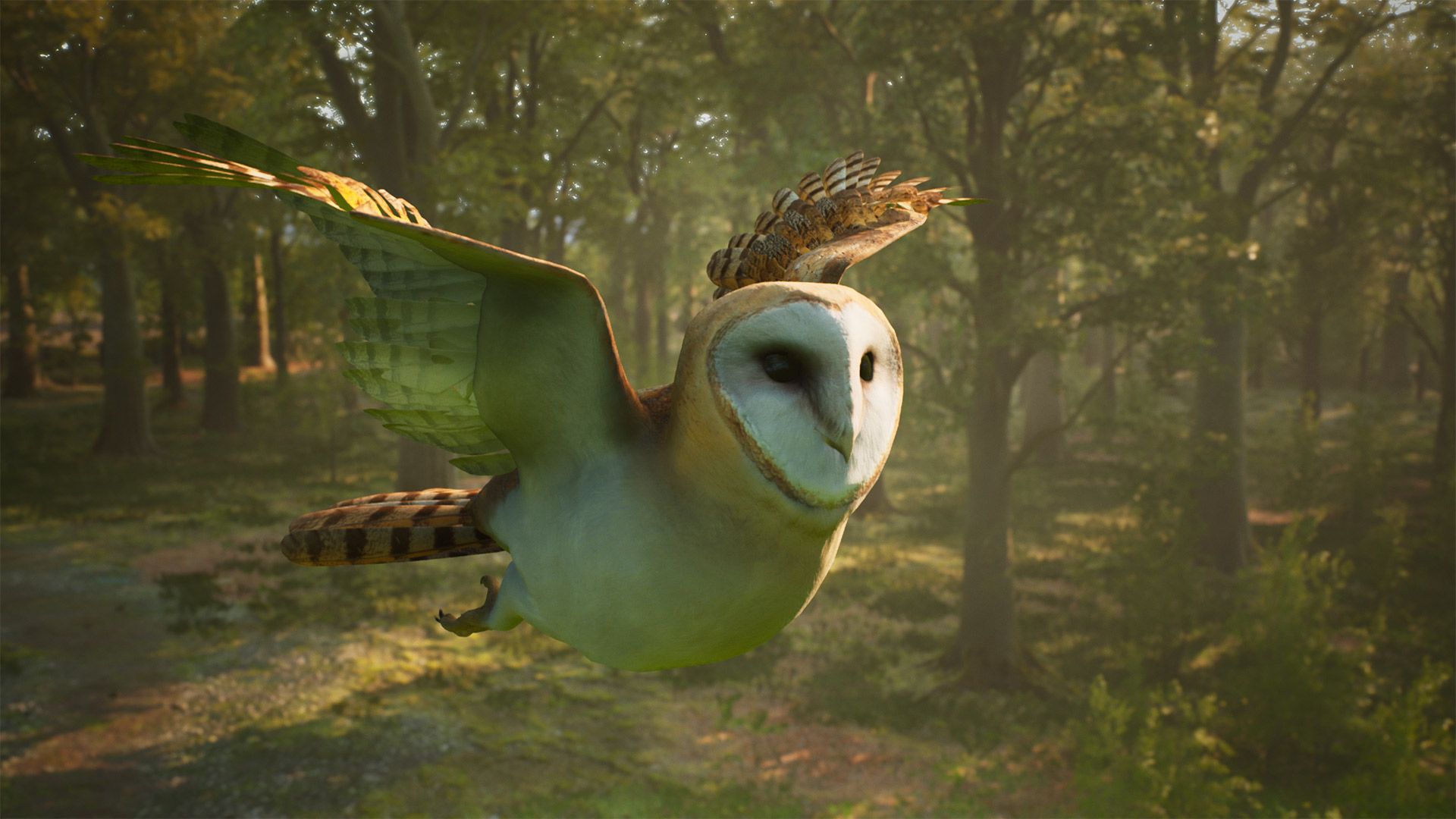 NEW ANIMALS: We have added several new animals like; barn owls, sparrows, snapping turtles, and longhorn cattle. We have also added a new mystery animal for the Redwoods map.
YOUR SEASON AFTER 100 DAYS: When you finish your season, it will bring you back to the main cabin screen. It will then reward you with a bag that allows you to start collecting poisonous mushrooms. You will also now be able to view stats for any completed season and your career stats. Your game will have unlimited seasons and each season will keep adding to your career totals.
EXPLORATION MODE: We've enabled Exploration Mode from the start of the game. You no longer have to finish a season to try it out. So, if you were wanting to try it out but haven't finished a full season yet you will now be able to. In this mode there are no seasons. You will get 25,000 points to start with, unlock all maps from the very beginning, and allow you to have some fun playing as animals. This mode is for fun and anything you do will not count towards records, unlocking or achievements.
DIFFICULTY SETTING: We've added a difficulty setting. On Easy there will not be any ticks or poison ivy.
MUSHROOM MARKERS: You can now pickup your markers and they will go back into your inventory.
We added a message in the shop that shows if you have already purchased an item.
Game History
We loved morel mushroom hunting growing up. We still do it every year. One of the greatest things about mushroom hunting is just being out in nature. We take a lot of photos while we are hunting which is how the game came about. We wanted to create that feeling of being out in nature, mushroom hunting, and photographing the beautiful environment around you into a game.
Developer: Abrams Studios
Presskit: Abramsstudios.com
Steam:Store.steampowered.com
Website: Abramsstudios.com
Twitter: Twitter.com
Contact: info@abramsstudios.com
Release Date: October, 15th, 2019
Platforms: Windows (Steam)
Special Promotion Price Dates: March 20th – March 31st at 10am PST.
Promotional Price: 50% OFF from $19.99 to $9.99