Long time no update. The bad news are that my notebook is still broken so I am developing on an inferior older notebook (read crap) - Although I am still glad I got something halfway useable to develop on. This however makes developing gfx-related stuff rather hard thus still no new ingame pics in this post. The good news is that we aren't dead (no we aren't undead either ha ha). Anyway on to the media.
First of all Pete decided to redo his shotgun skin and it kicks even more ass now (check the old one to compare here).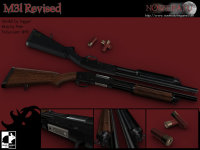 Next more playermodel goodness from TheFrog4u. Note that don is based on a concept art, made by our fellow board member don. Check out some of his other concepts and wallpapers in this thread
And now the man himself Mr. Nosferatu aka Count Orlock modeled by TheFrog4u.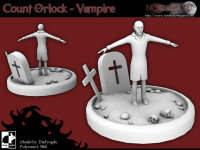 If you want more information about progress, what I am working on and what I am going to do about my notebook, check my .plan (omg yes I updated it)