Hello everyone, today i will talk about the art style of the game. Adrien, the guy behind those pretty images, is a french comics artist with a unique art style and a friend of mine.
I'm very happy that he joined me to work on the game and i hope you will all like his style!
The game will be in 3D and we already have some models done, more on that later.
Here you have the spaceship you unfortunately crash on the planet :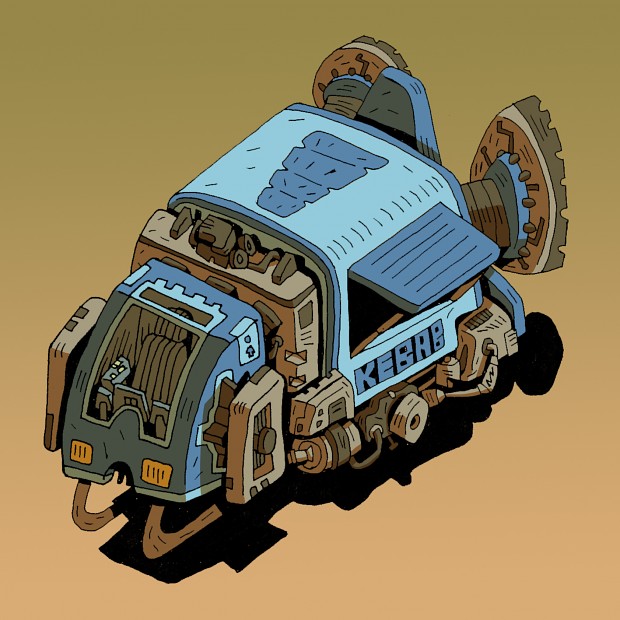 not the best of the universe, but blue is your color!
Here an early concept for the level :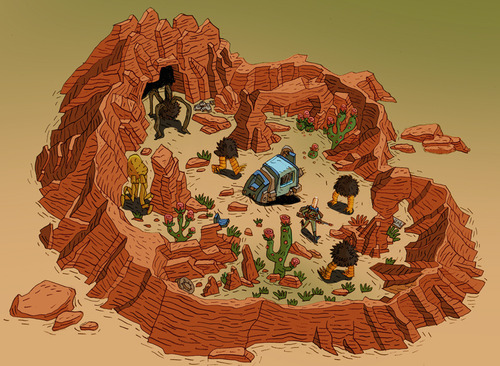 and finally some weapons :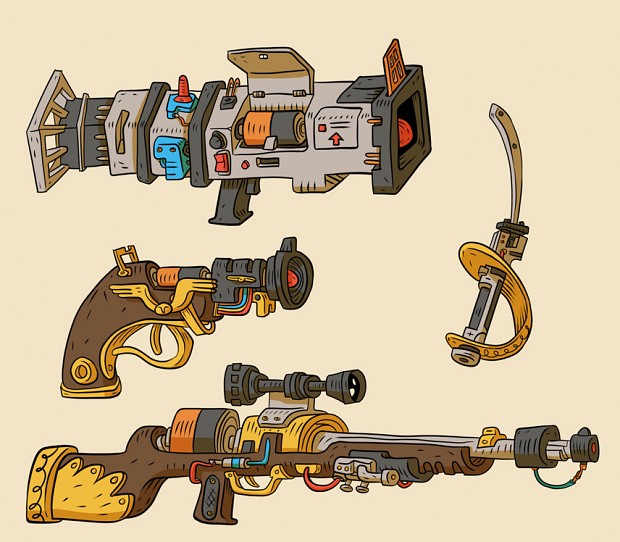 next update, we'll have some word from Adrien and more concept!
See you soon on moon food!