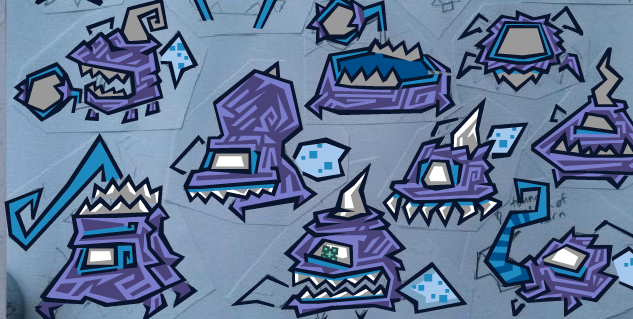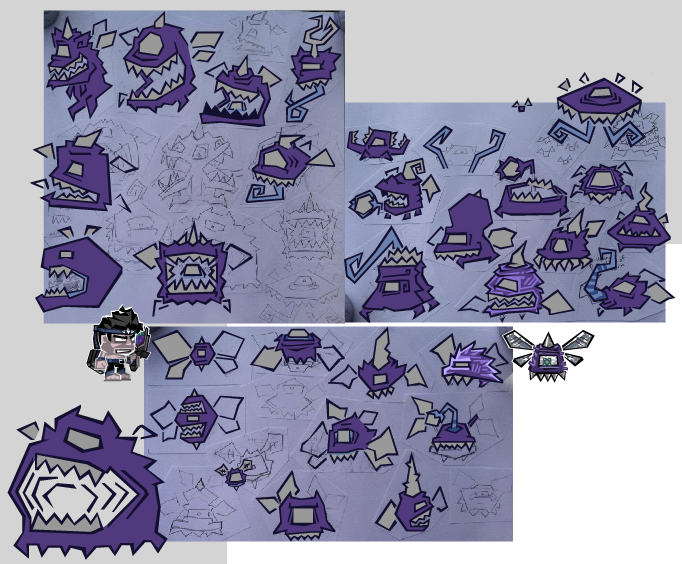 MONSTER UPDATE! AHA! All the enemies in the game are all done.
Their appearance are mostly a combination of bugs with teeth and that old verse "One eyed one horned flying purple people eater" (and yes I know that line means they only eat purple people, but I like it this way better).
In our game these little guys are the enemies of the forest. They've filled the overgrown woods for hundreds of years, making it a highly volatile place. They spawn from sacs like spiders, and are drawn to strange light sources similar to moths.
Next up expect some crazy interesting villagers soon. So keep an eye out, especially you whom I love because you actually read this entire thing and are therefore one of the coolest human beings on the planet.