After 12 days of intense voting, more than 106,700 votes and over 7,750,000 unique visitors 2012 has already broken our records for best event ever! However we are only half way through, and we still need your help finalising the best mods, indie games and apps of 2012!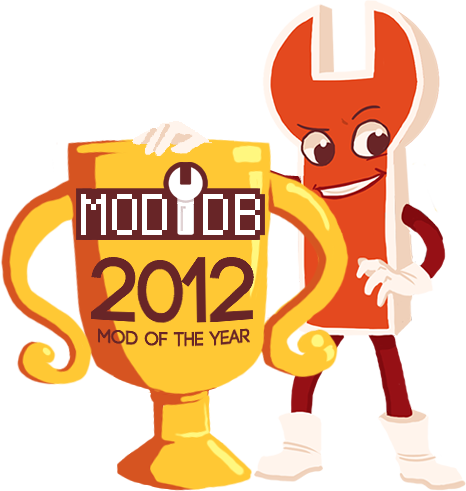 If you were lucky enough to be selected by your fans to be in our top 100 this year make sure you do not squander the opportunity, spread the word and get as many votes as you can! Use our promotion page as a great starting point! Popular picks so far include Black Mesa, DayZ, Cry of Fear and the beautiful Misery.
Congratulations to all the 250 games, mods and apps that made the final count. Best of luck in Phase 2!