We are getting so close now we can taste it. I am happy to announce that Nima D has joined our team and is smashing through the animations and getting us ready for release. Here is the soldier model's movement animations.
Next month look forward to seeing this guy with all the weapons animated. Level design is still chugging along and we should be ready to unveil it very soon.
---
We would also like to annouce our 1st community challenge, let's see if you have what it takes to get your work in game.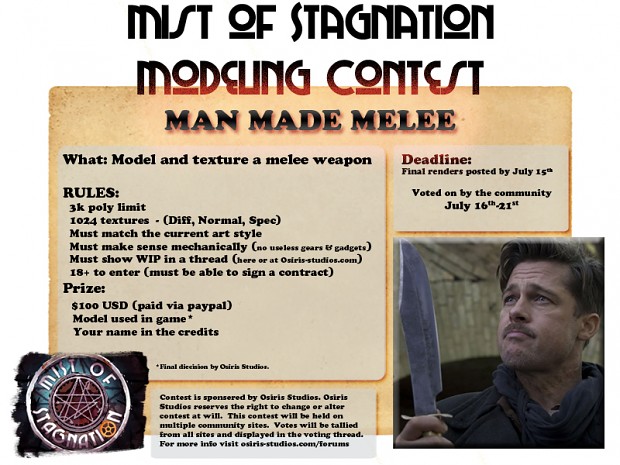 Please post your WIP here or on the forums you are from. All voting will be tallied up and displayed in all threads. If you have a question be sure to ask, failure for knowing the rules and requirements are on you!
Let your limits be your imagination. Any kind of melee; knife, machete, axe, pipe, dog leg? Whatever you think. Keep in mind the weapons we have make sense mechanically. No useless gears or gadgets will make the cut.
Good luck!