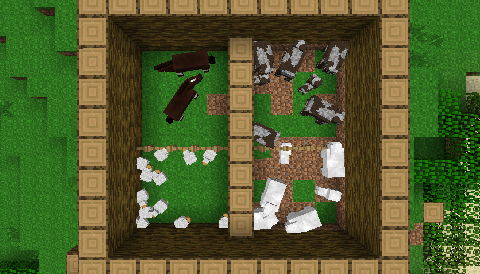 Update: 1.6.2 has been released to the launcher.


Here's the pre-release for 1.6.2! We're planning to post this release on Monday (July 8).The patch is focused on sorting out bugs and issues that people have found. Notable bug fixes are:
Fixed horses starting to suffocate when touching walls
Fixed animals escaping their pens
Improved sprinting behavior
On Mac, holding Ctrl while left-clicking now counts as a right-click
Custom fonts look better
Full list of fixes:
To get the snapshot, use the new launcher available in the link below. To return to 1.5.2, simply start the old launcher and play as normal.
Server files:
Report bugs here:
// The Minecraft and Minecraft Realms teams