Hello, hello!
It's has been a while hasn't it! I apologise for the wait, but rest assured progress continues!
First up is Middle Age Crisis; this level has evolved quite a bit from the last time it was shown. The area is somewhat split into two parts. The beginning of the level sees Clive 'n' Wrench breaking out of the castles all but abandoned dungeon. Only to emerge at the entrance to a royal kingdom!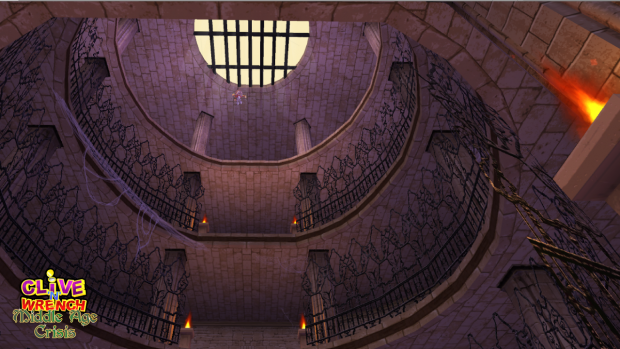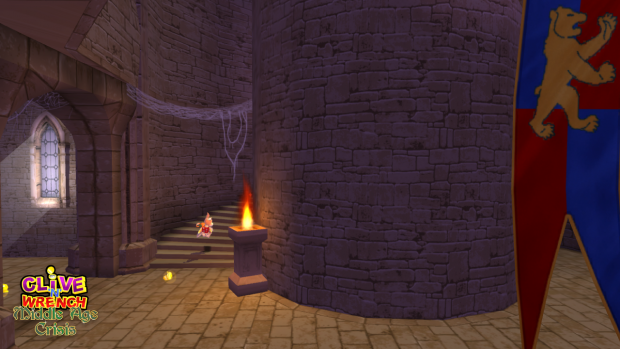 After finding your way out of the puzzle and trap filled catacombs, you'll find yourself in a small town at the bottom of a cliff. There's plenty to do an see here, as well as at the castle itself! I wonder what hidden areas you may find! Among the new additions are npc animals; different from the regular enemies these are not a hazard but serve to bring life to each area. Be it rats in the dungeon, chickens in town or crows circling and landing around the castle's spires! Throw this into the mix with improved vegetation, animated flags, trees and plenty of enemies, and we've now got a world that really feels lived in!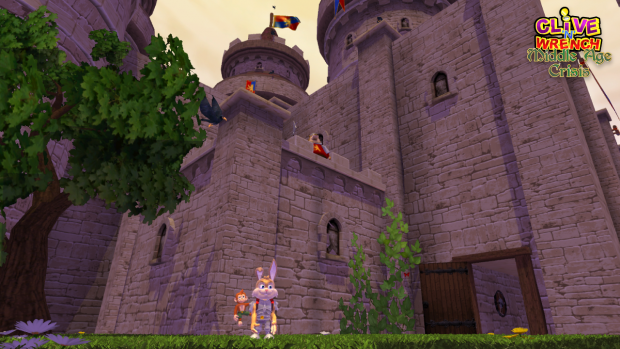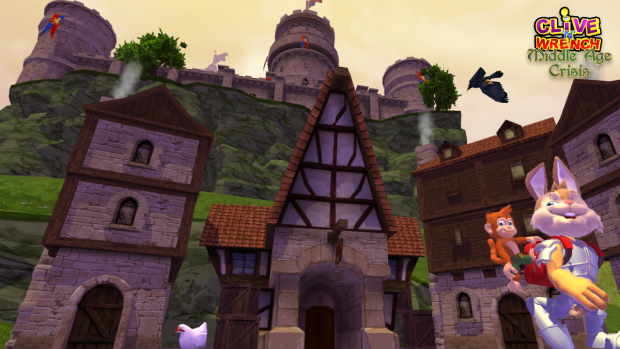 Next up is Ancient Greece. The island of Flambé see's our courageous duo exploring the base of an active volcano. The island is quite a stark difference from the early morning seen in Middle Age crisis. It's a bright and open area filled with the kind of iconic architecture Ancient Greece is known for!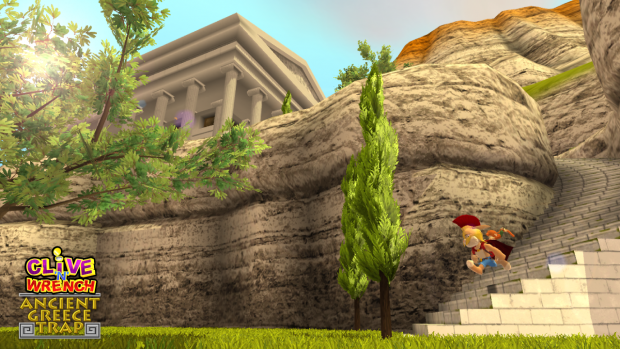 The island is ruled by the emperor Gluteus Maximus. You'll come to learn this fact very quickly as the egocentric leader has plastered his visage on every corner of the island. (Thanks as always to Luigi Lucarelli for Gluteus' awesome artwork!)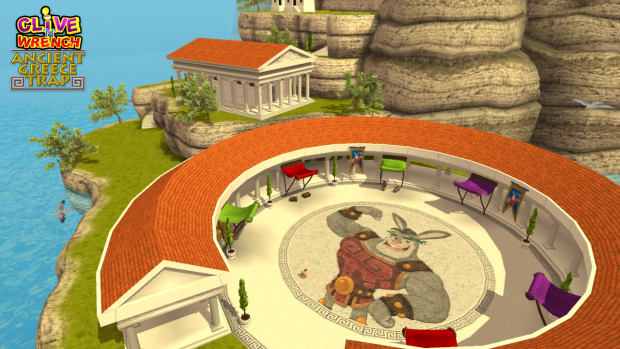 This level is still very much in progress, but expect to encounter beasts of myth, god's and perhaps even Gluteus himself (anyone know a vet, because his swans are sick)! Look our for further updates of this level in the coming weeks/months!
For those thinking Clive's progress goes quiet a lot, be sure to follow us on both Facebook and Twitter. Updates here are fairly infrequent, but on social media are far more regular!
And that about wraps this update up; thanks for the continued support!
Rob