The move would be as if Alexx Kidd sneaks into a Cow and Chicken episode and falls down Downwell's well. You really feel right? From the mind who brought you Baobabs Mausoleum.

Jacobjazz.itch.io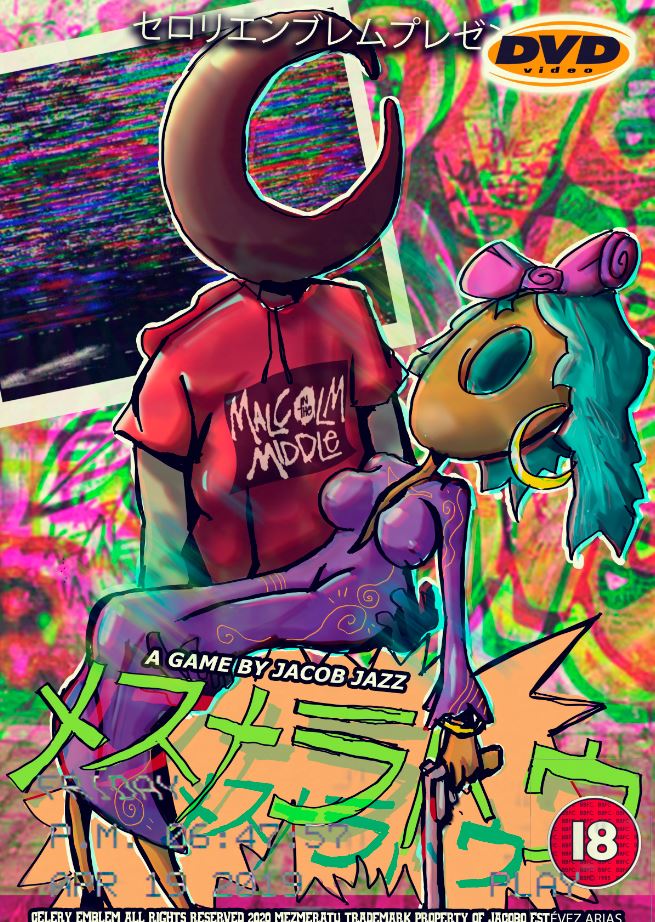 -Pure extreme platforming action for you to sweat ink like a flying squid.
-Surrealist level difficulty in 5 different worlds that will change every time you die. Over 345,654 raised to Google Plex different levels (Approx number).

-Discover the world of Mezmeratu! where a group of U.S.O (Unidentified Submarine Objects) have stolen the voice of the giant marlin fish that with its song brings October every year. However, it seems that they have locked him inside a castle that is inside the beak of an owl. FU**!

-ORIGINAL SOUNDTRACK composed entirely of a server: Jacob Jazz!
-Horrid, morbid and monstrous graphics in the purest PSX style. Enjoy with the unmistakable polygonal vibration.

-Not everything is jumping and dying, meet a good number of characters on the ridiculous island of Mundoworld!
The story that the inhabitants tell you will be generated procedurally, each game has a different story, all based on the lyrics of 90s PUNK-ROCK songs!

-Mememeratu will be available to buy on Steam this summer for a price of 6.99 sweet potatoes !! Cheaper and they put me in jail!

HELP MEZMERATU TO BRING BACK THE AUTUMN... TIME FLIES!!.