So we are getting some merchandise made for our fans, most of which will be given away (the rest will be for our staff).
We have decided on the following design which will soon be coloured in, finalised and printed on all sorts of goodies.
Hopefully you guys will like the look of it and let us know what you think in the comments! :)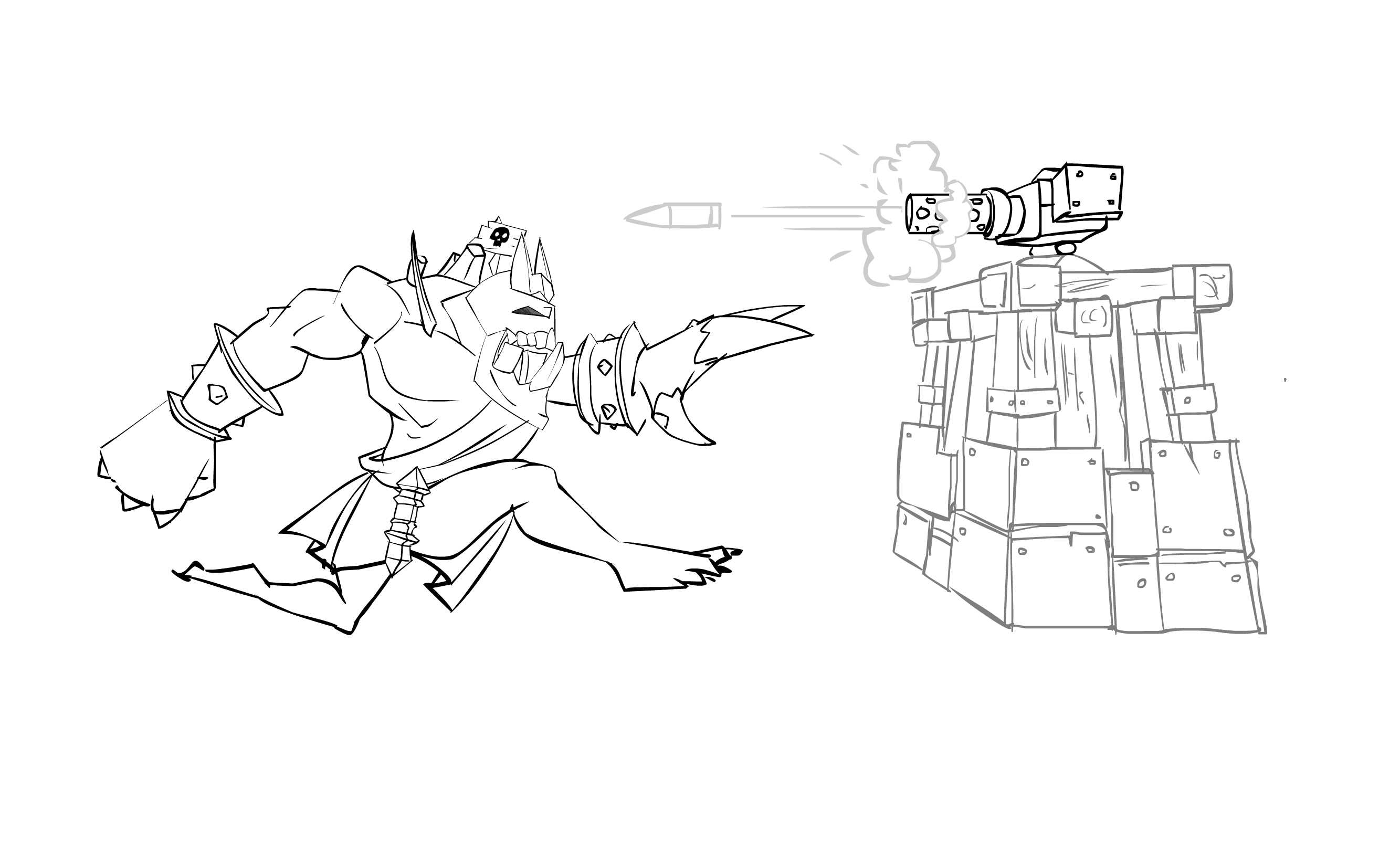 Regarding the latest upcoming patch
We have made a few changes and implemented a new tower which we need to check balance and costs, we have changed the way that scores are submitted and soon you will be able to drill down into each game on our website and see all of the juicy stats.
Be sure to follow us on all our social media links as we will be updating as much as we can now we're getting close.