Characters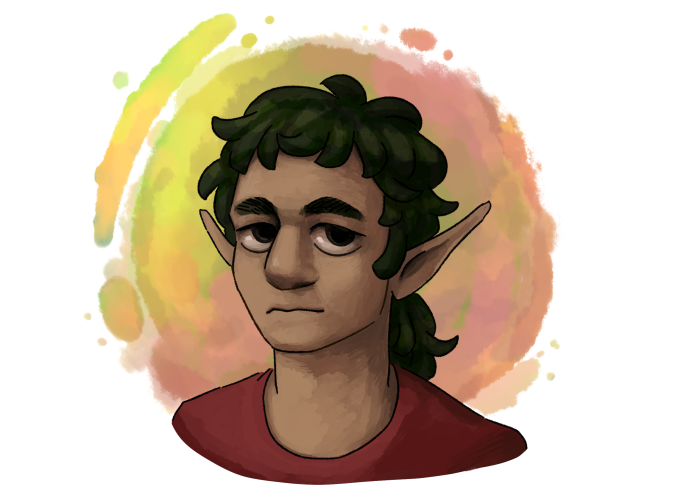 Jushur Eanatum
Jushur, a bored ruler of the western part of The Flying Islands. Folks love his fatherly reigning hand, kind and just at the same time. At least that's what he seems to think.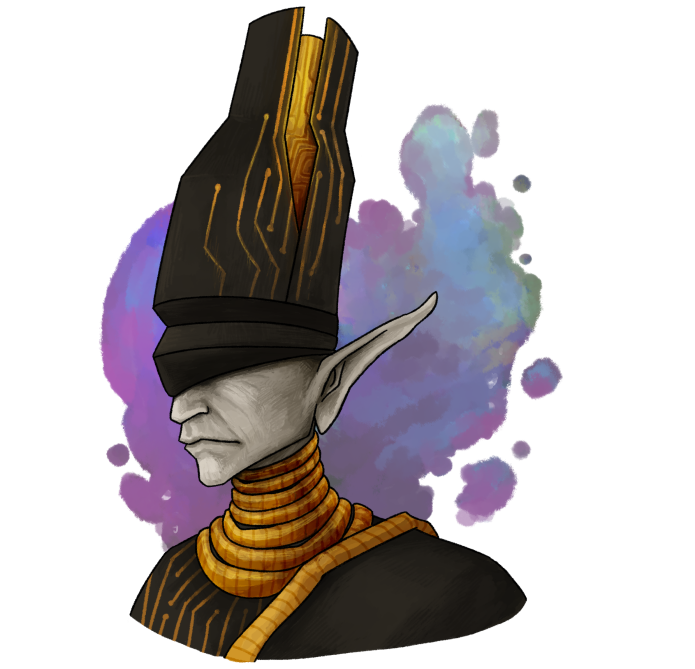 Rabisu – Master of the Towers
Demon Rabisu lurks after sinful souls that are terrified of the gods' final judgement. For a simple promise to become the servants in his world after their final death, the desperate deceased get one more chance in the world of the living. In the history of time, nobody has ever defeated the demon.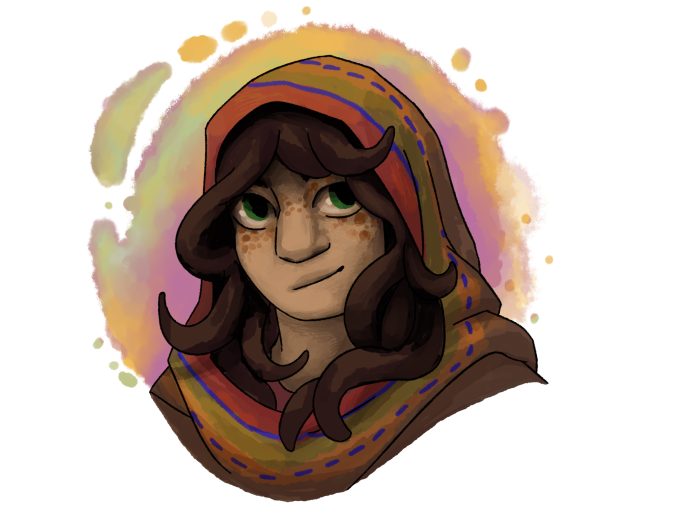 Ida
Ida is a cheerful, very noisy person. She doesn't care much about the prophecy and the temple. Instead, her mute brother Micha gets most of her attention.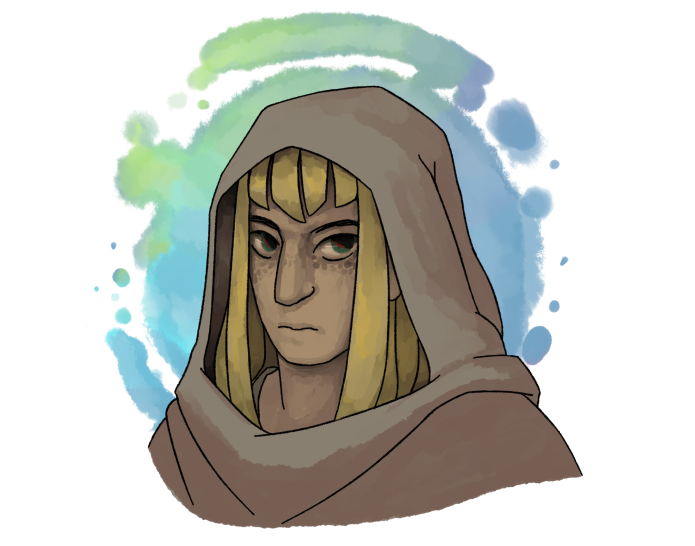 Wappa
Wappa is a hardworking but hot-headed young man with an opinion on everything. He's aspiring for a priest career but his hot temper (and, according to the current High Priest, lack of devoted faith) sabotages his own efforts.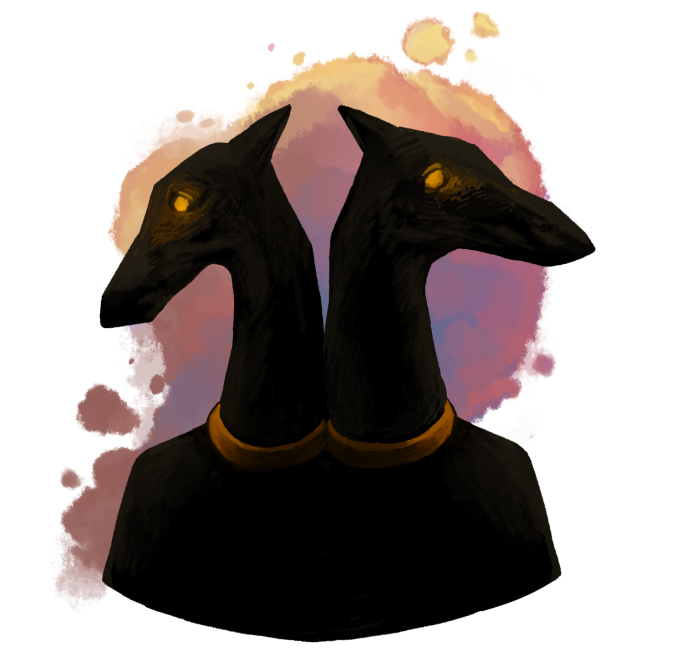 Binitarian Lahmu
The legendary Noble Beast Lahmu. His mere existence is to assist the Elf in the glorious war against the demon. He doesn't seem to think too highly of people, though...


---
Cities
There are two big cities in the underground – Eshara and Shroomgarden.
The city carved in stone - Eshara is the capital city of Elf's cult. The High Priest Fulrad resides here. You can recognise people from the city by their simple, brownish clothing.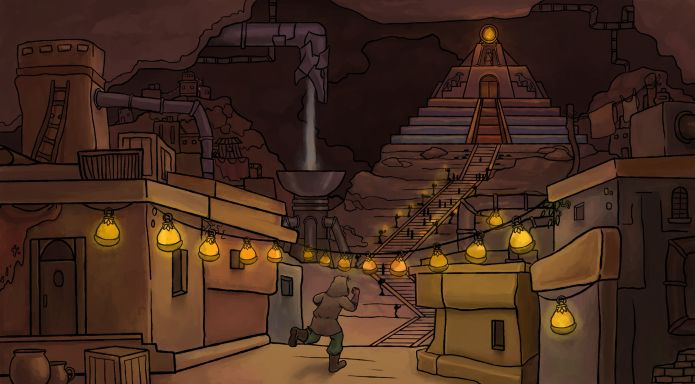 .

On the contrary, Shroomgarden is built in a mushroom oasis. Instead of prayers, you can hear songs and beating of the drums – folks are much less conservative here.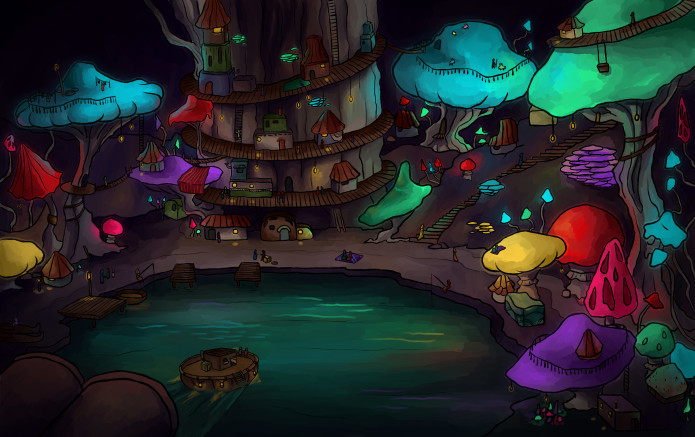 Cities are home for craftsmen. If Jushur brings them material, they can make anything he needs for his upcoming adventures for free (it is a sin to ask the noble Elf for money). Jushur can get anything here, from potions to armour, or Erimha ammunition. All quests start in the cities.

---
Writing
There are two types of writing in the Elfscape world - elvish and human. Elvish, on the left, is read from top to bottom. Because Elves are magical creatures, even their writing is over-flown with magic, creating ornamental patterns. Human writing, on the right, is read from left to right. People are slower writers so their writing is more simple. It's not magical, but it's easy to read.