Airship Q will be showcased at Tokyo Game Show 2015!!!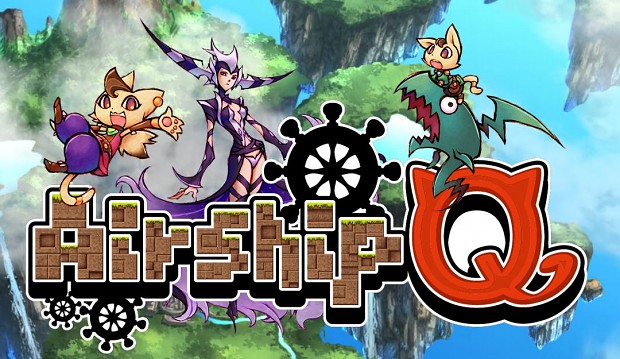 Meet Airship Q @ Sony PlayStation Booth!!
PSVita version of Airship Q will be showcased at Sony PlayStation booth during the Tokyo Game Show!
Please come by and try Airship Q's playable demo.
Please feel free to contact us if you're interested in meeting the team.
Sony announced that they'll provide support for Airship Q!!!
Airship Q was one of the topic at Sony Press Conference 2015.
The game will have a theme song by Japanese idle team called J☆Dee'Z!
Japan's leading comic magazine features Airship Q!!

Airship Q was featured by one of the major comic magazine in Japan called Coro Coro Comic...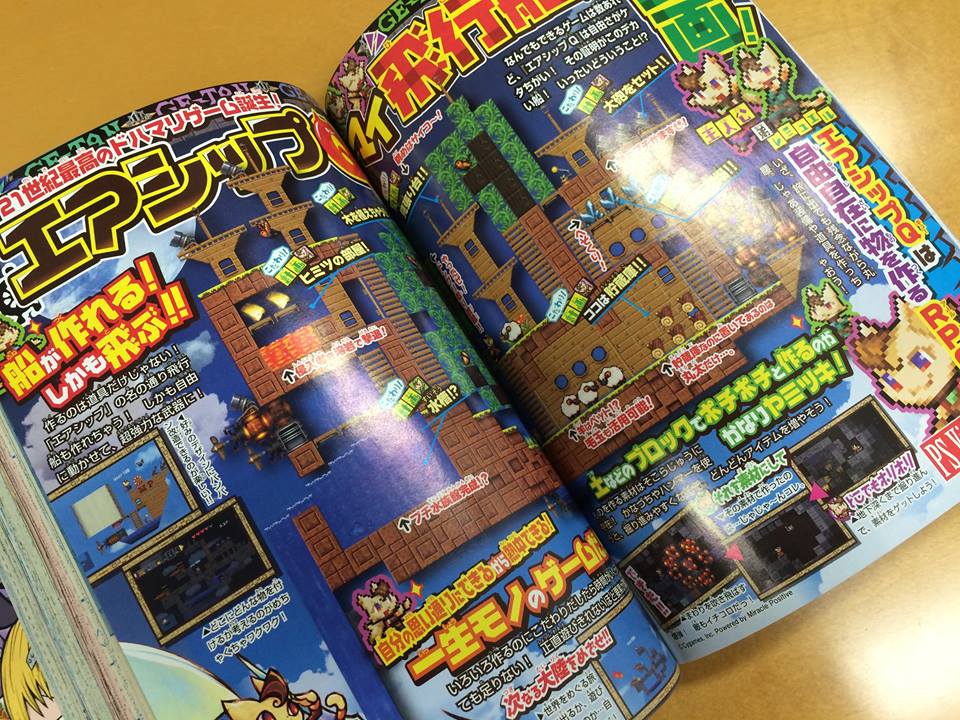 You can create your original airship!
Crafting & exploring! This is "F(freedom) RPG!"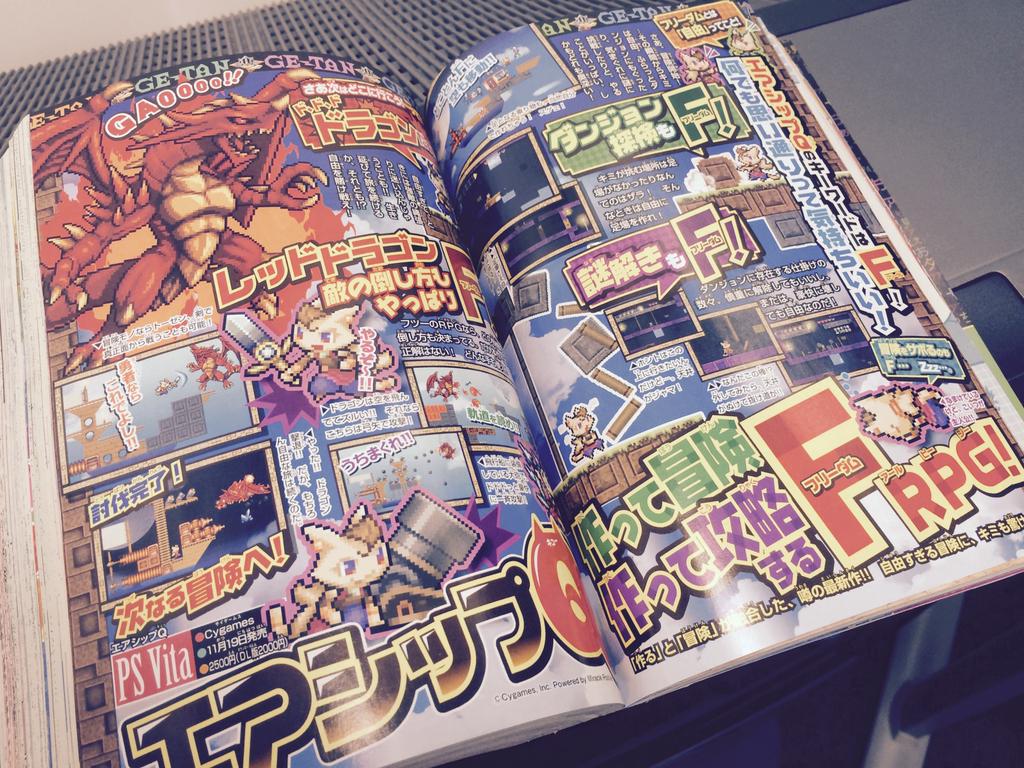 Airship Q's price was announced!!
We announced the price of Airship Q [PSVita] for Japan market.
PS4 version and international version will be coming soon!
Package : 2,500 yen (incl.Tax)
Download : 2,000 yen (incl.Tax)
It'll be released on November 19th this year.
Note: This is Japanese language version!!
The release date of International version is still TBD, but it'll be coming soon!!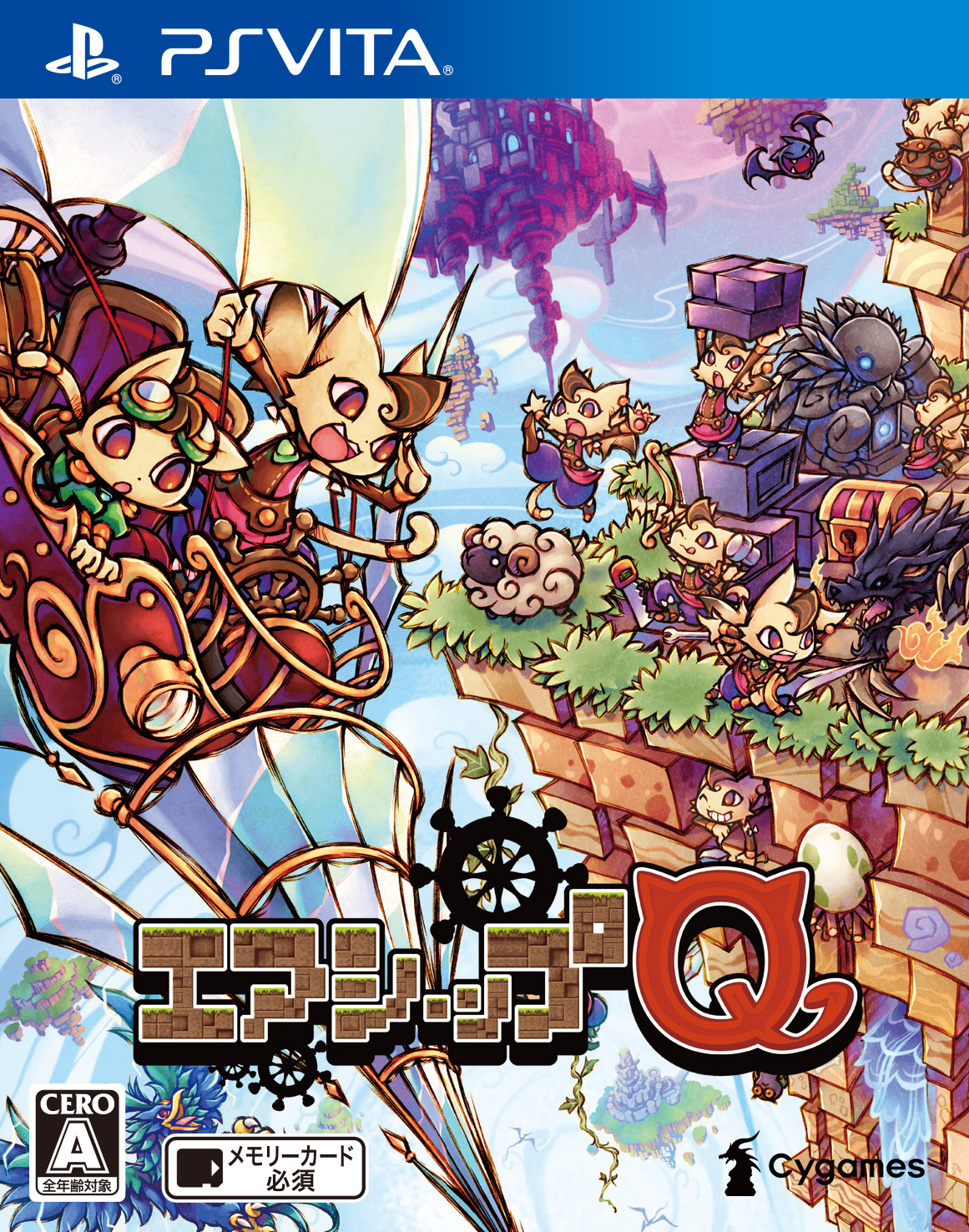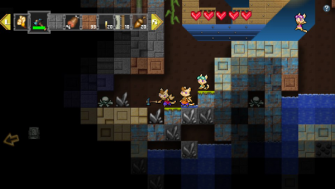 About Airship Q

Airship Q is a sandbox action RPG, where you'll go on an adventure in the open sky with your original airship. The witch has transformed you into a cat, and kidnapped your brother Lemuel. Now, you have to search for her in order to get back to yourself.
Platform : PSVita, PS4
Airship Q's homepage has been revamped! Check it out!!