Well, it has been a VERY long time since I've had any news to write about!
Mayan Mystery Updates Coming!
Between the last article and this one, the Mayan Mystery was part of a local election campaign which focused on the importance of the entertainment industry here in Vancouver. That was a really unique experience, and I doubt an opportunity for that kind of mass exposure will come around again.
The game is approaching the one-year mark from its release, and suggestions have been made along the way. For the longest time, I really wanted to move on from the game and work on something new.
Lately however, I've been thinking more and more about the suggestions you guys made, and in the end, what I really want is to make the game as enjoyable as possible! The two biggest issues that seem to get brought up are the slow overall performance, and the lack of built-in gamepad controls.
Well, I am officially going back into the game to fix both those issues! Aside from ironing out a few coding bugs, the built-in gamepad controls are nearly complete. The bigger, more time consuming fix is the performance issue. I'm almost positive I know the fix for it, but it will take a little time to implement, so please be patient with me.
A patch to the game is coming, and when it does, I hope that it will make the game much easier to play for everyone (including you laptop guys and gals)!
_______________________________________
Mayan Mystery Sequel in Development!
Okay, that's a bit of a lie.
It's not really a sequel, because it takes part roughly at the same time as Mitch is battling his way through the Mayan temple. In the lead up to the Mayan Mystery, Mitch's pal Otis hits his head and has to remain behind.
Well, he's all healed up, and headed into space!
Originally, the game was going to be a top-down game, similar to Asteroids (see the most recent blog entry). It was playing great, and was a lot of fun, but my heart wasn't in it the way it should be. It was too much of a departure from the Mayan Mystery, both graphically and in terms of game mechanics (was trying to incorporate physics).
Anyways, that was a failure. I tweaked the game's storyline and style of play, and voila! Adventure Apes 1.5: Galactic Gladiator is born!
Galactic Gladiator is a side-scrolling arena shooter style game with pixelly graphics and NO physics. It's been in the works the last few months, and I'm intending it to be the sort of game you can play for a few minutes here or there, instead of having to slog your way through mazes. It's about 30% done at this point, and am hoping to jump straight back into it once the Mayan Mystery updates are taken care of.
Okay, so if you're wondering how this game is shaping up, let me show you!
The game takes place on an asteroid with six stages to choose from...the junction points have randomly created mini-games to play as well. They let you earn bonus crystals, as well as a change of pace from the hectic blasting action!
Here's a little video of the games if you are curious :)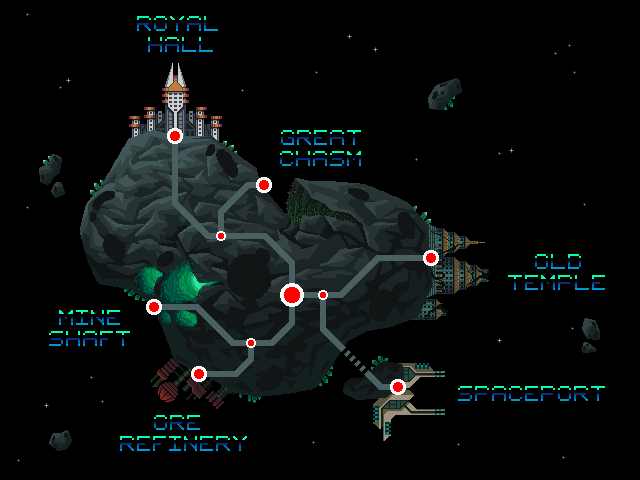 There will be a variety of other gladiators as you can see below, each with various classes!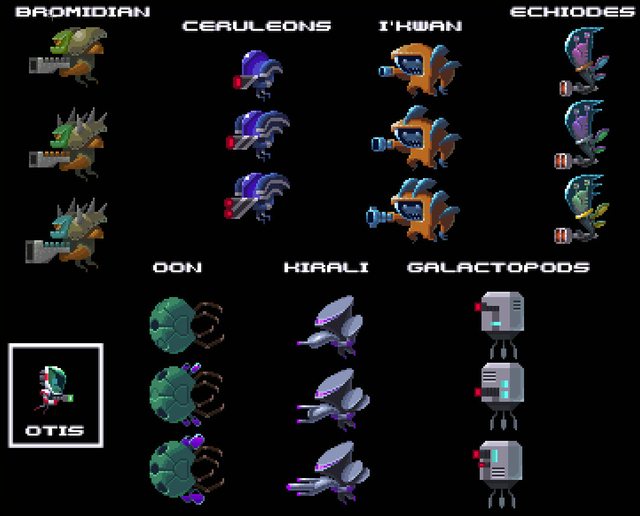 So, it's going to be a busy time for me the next little while setting all this up! I am optimistic the next batch of updates for the Mayan Mystery will make a world of difference for the players, and am really looking forward to showing everyone how Galactic Gladiators shapes up.
Thanks so much for reading through all this!!