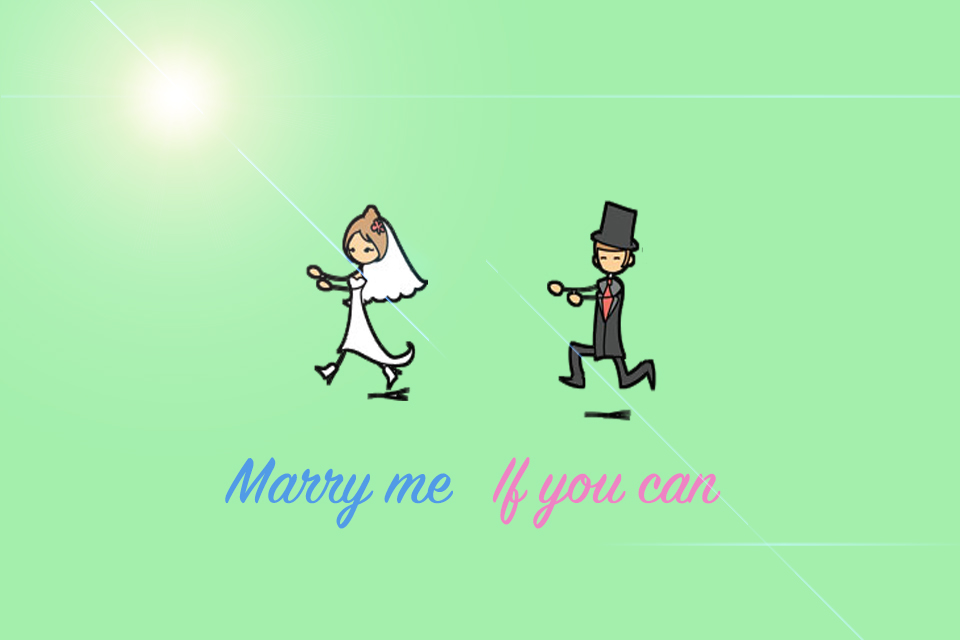 Hi, everybody. We hope you enjoy this game.
Features:
Match with your action in the past
Skills challenge
Developing a strategy to win
Interesting characters
Marry Me If You Can is a 2D platform game. It is simple and funny. It tests player's strategy and skill. "How can I jump to here? Should Bill go first? Aha, Sam jump first, then Bill jump to the head of Sam. It is too simple and I am a genius." We want to make the players happy and exciting like this.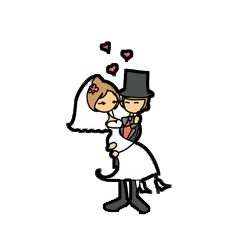 You can control the character to move and jump, as the other platform game. Except for the difference that you have a magic power to make the time back to zero hour. At this moment, all the characters and items will back to the place where it is at zero hour. Then you can choose one character (there are 3 characters available at most) to control. We call him (the one you control) main character. The other characters (we call them supporting players) will act as you control in the past. But you cannot control the supporting players now. You can only control the main character. Many levels (almost all) need the precise coordination of the characters. So you need to plan the turns and action time of each character. And you will control each of them to act as you plan. You are like a director. This feature is the core concept of the game, which make it strategic and challenging.
About 6 months ago, we saw a funny game called Super Meat Boy. Many people like it. It tests player's skill. And it has simple and funny story. The main character is just a meat. The most interesting is the playback of each level. Every attempt will be shown in the playback. In general, we will see a group of meat run to a place. Then some of them died. At last, a heroic meat jump to the white thing (bandage). One thought come, maybe it is fun that these meat will collide each other.
At the start of the game, I control meatboy-1 to move right and jump. Over a period of time, I finish these movements. Now I use my magic power to make the time back to start. When I choose and control meatboy-2 to move, I see meatboy-1 acting as I controlled in the past. I see meatboy-1 jump, then I let meatboy-2 jump to the head of meatboy-1 so that meatboy-2 can jump higher. It seems great. That is the original concept. When we finish and play the test level, we found it interesting.
In developing, we design the characters and levels with the goal of fun. This game is basically finished. We want to share this game on Steam when all the tests are finished.