News Post 19/03/16
Hello Everyone, I know a lot of you have been waiting very patiently for this update on where things are at the moment and I hope it answers a lot of your questions.
---
Where Marooned is at the moment
What's been done so far
For those of you who have been following from the start know that Marooned had a Kickstarter project which unfortunately fell short of its funding mark. This was a bit of a setback however it has not deterred me from continuing with the project. When Marooned was first posted onto Greenlight, it was little more than a proof of concept tech demo with little to no gameplay implemented. Now I can safely say it's looking more like a fully fledged game complete with menus, animals, gameplay mechanics and of course the multiplayer aspect. I have added new screenshots to the gallery to illustrate some of these features, with more to come.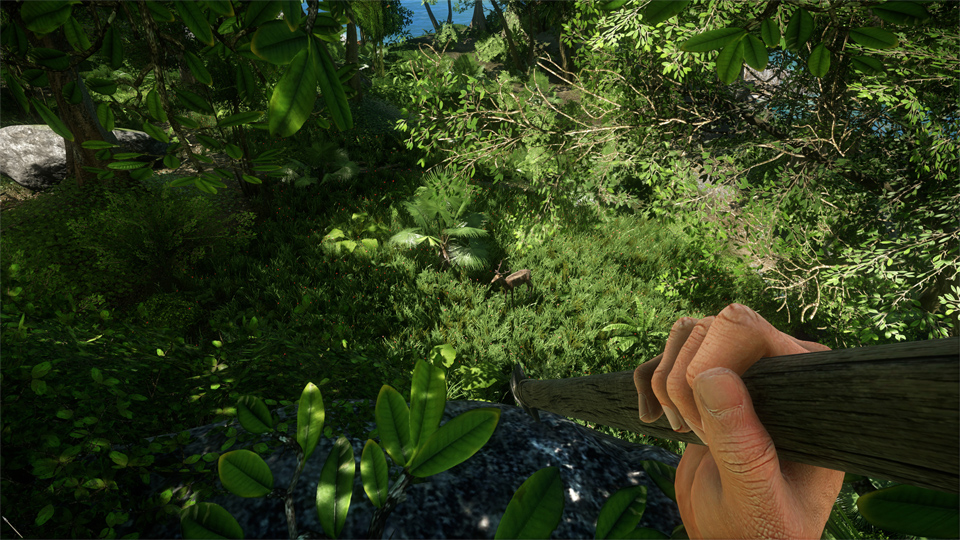 Player hunting a deer on the outskirts of a jungle
What there is left to do
One of the biggest qualm's I have with a lot of survival games is that once you have established your impenetrable base and have enough supplies to hibernate through 1000 winters the game starts to lose a bit of its charm. So for Marooned I'm aiming to make this a starting point for part of the experience. Once you have enough resources, it will then be time to start exploring the world, solving puzzles in lost temples, interacting with the various tribes and finally finding a way to escape the island.
In essence I want progression to be a really important part of the game. More on this in a future update.
---
This is a great release for CRYENGINE which means even greater things for Marooned. For those who aren't regular followers of the engine, Crytek has released full source and shader access for the Engine meaning that some of the biggest problems I have been having with the engine I will now be able to resolve and most importantly begin working on a more interesting ocean both from a visual and gameplay standpoint, let's just say your little wooden raft isn't going to hold up well in a storm.
---
Why you hardly hear from me
I fit as much time as I possibly can into work on Marooned outside of that I'm busy with my final years of studying for my computer science degree as well as working a few part-time jobs. Just because I'm not on here posting frequent updates doesn't mean Marooned isn't getting any. It just means I'm busy working on it :P
---
When will Marooned be released?
A difficult question, I know many of you who have been following this project for a long time know I've not exactly the best with my estimations so far :). I won't go so far as to put a date on it however this year is almost certainly the year.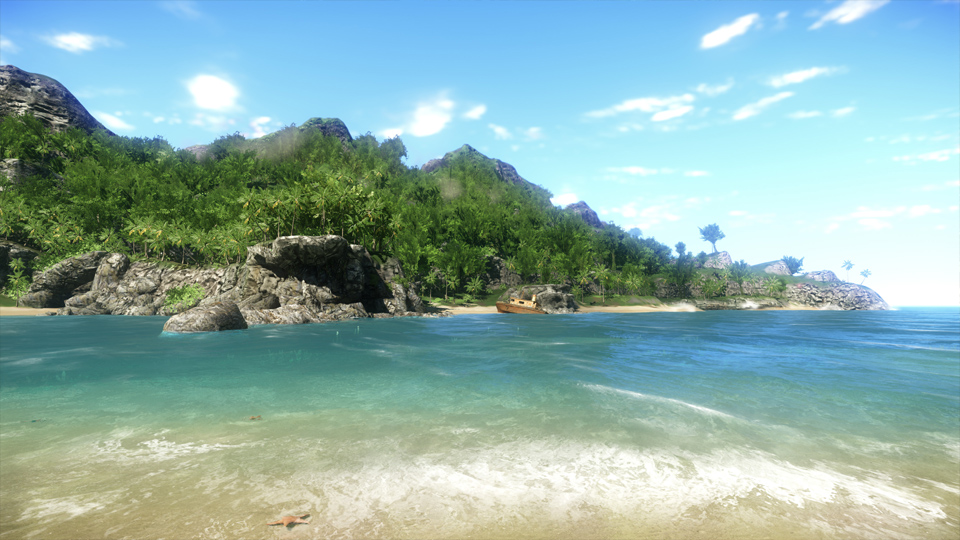 Screenshot of one of the medium sized islands
I hope your looking forward to the release of Marooned as much as I am. I'll try and post more regular updates from here onwards.
~Fudsine