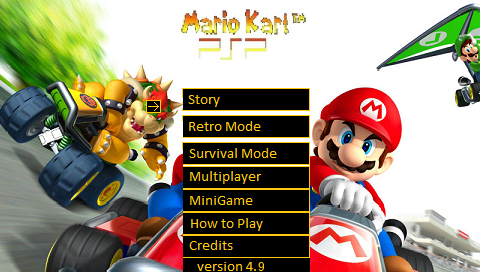 Mario Kart PSP 4.9 has some small updates in the retro mode, but something many people asked was to get the multiplayer menu more detailed. So of course, I did what the community asked, and made the multiplayer well detailed. Maybe more then that!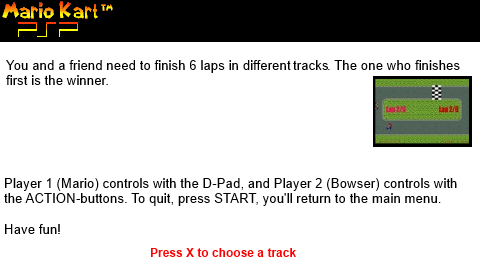 When you go to the Multiplayer feature in the main menu, you'll see the screen above. This is a small "how to play" menu. I thought is would fit better in the multiplayer feature then just in the main menu. After you've pressed X, you'll see the 5 current multiplayer tracks. You'll see a small preview of the 5 tracks, and you can scroll with the D-Pad arrows Left and Right.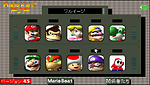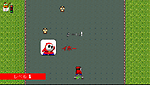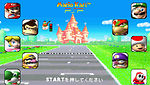 Not only the multiplayer menu has been updated. No! Also the retro mode of course. The Sonic character has been changed with the Shy Guy character. This decision has been made because Sonic never really has been in a Mario Kart game. Because of this character swap, there are a few bugs. Some of it are that Shy Guy still is called Sonic in some languages.
For the download link you can get it directly from our server by just pressing on it. You can download it as a .RAR or as a .TORRENT file. Some of you enjoy downloading it as a torrent. So why not?